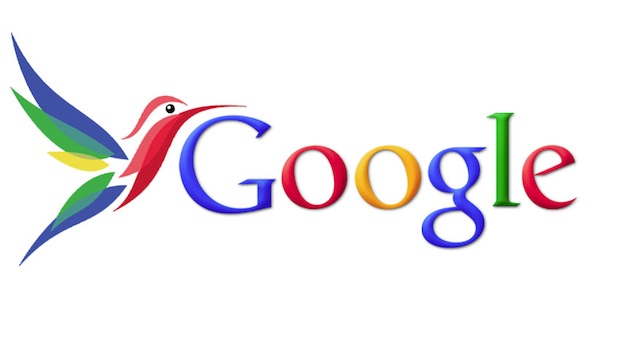 How to Approach SEO in a Hummingbird World
First, there was Panda. Then, there was Penguin. Now, it's Hummingbird. Sound like a lineup for a local zoo? Nope, it's just Google, redesigning the proprietary algorithm that defines which sites show up where in its search results.
A few weeks ago, Google announced the rollout of its most recent search algorithm, dubbed Hummingbird and developed at an even more intuitive level than previous algorithms to help ensure searchers get the results they're really looking for.
That sounds good for users, but what does the new Hummingbird Google search algorithm mean for your business and its SEO strategy? Here's a brief rundown:
Hummingbird is completely different. Except when it's the same.
Unlike Panda and Penguin which were updates to existing algorithms, Hummingbird is a completely new and different algorithm which borrows from both Panda and Penguin. As a result, users won't necessarily notice any difference when using Google's search – except for (hopefully) better, more targeted, more accurate results. Instead, the differences lie in how Google interprets those searches and, in turn, how it sifts through websites to find the best results.
The goal in developing Hummingbird was to start from scratch to build a new algorithm that takes advantage of today's technology and meets the needs of today's computer users while retaining elements of the old updates that remained effective.
The last major algorithm rewrite occurred about a decade ago, and it's safe to say a lot has changed since then. Hummingbird was designed to take advantage of those technological changes which have had a major influence on the way people search today.
Every word counts.
The Hummingbird algorithm was developed to look at all the words in a search, not just a few. The main impetus behind this change is that more and more people are searching using verbal requests, which tend to be framed a little differently from searches that are typed into Google's search bar.
For instance, Google says under its old algorithm, a search for "pizza hut calories per slice" resulted in a first-place ranking for a generic page that listed calories for any old pizza slices; Hummingbird returns Pizza Hut's own page that lists calorie counts for its own product line. So, the results are more specific – more "in tune" with what a searcher is really looking for.
Note: The fact that Hummingbird looks at more words does not mean it's an opportunity to cram more keywords into your copy willy-nilly; Hummingbird is designed to be more intuitive about the way it looks at words in a search and in the content it's searching, so just adding words isn't going to cut it.
So what does Hummingbird mean for your SEO?
Despite the rollout of Hummingbird, Google's guidance remains the same: Make sure you have high-quality content on every page of your site. Incorporating keywords is still just as important to the search process, but – just as Google has said in the past – having original content that's well written and rich with information is what will ultimately get you the best rankings.
If you haven't already caught on, with every move it makes and every algorithm and update it issues, Google is steadfastly moving away from favoring pages that simply churn out content stuffed with keywords in order to "fool" the search process. Instead, pages that feature high-quality, useful content are ranking ever higher.
Taking flight with Hummingbird
When it comes to search engine optimization under Hummingbird, the message from Google is this: Carry on. Keep developing quality content on a regular basis that truly addresses your target audience's needs and Google will reward you with better page rankings.