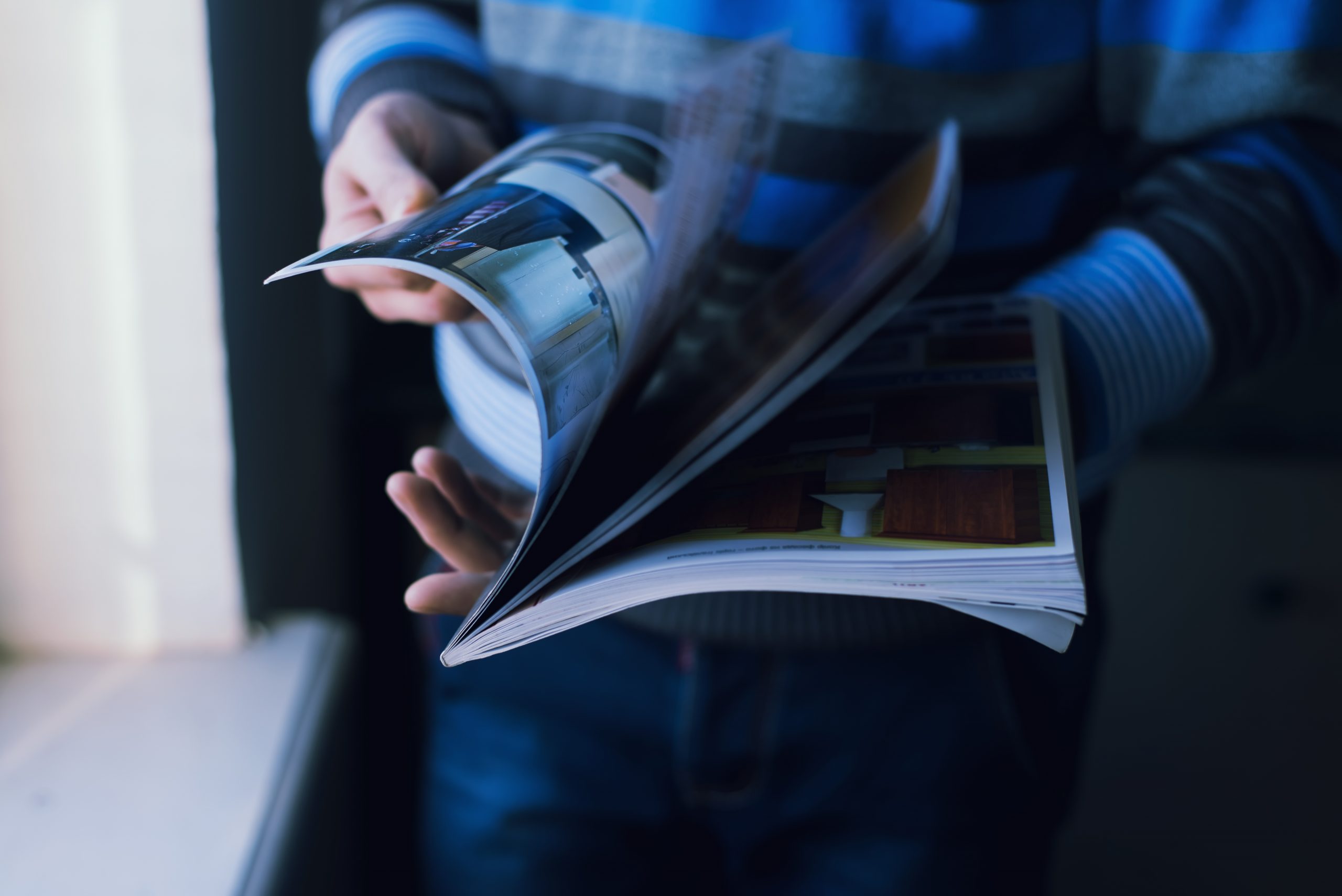 The Everlasting Escapism of Magazines
The pandemic-impacted previous year posed huge hurdles for almost every industry, and the magazine industry was far from immune.
It would be easy to blame things on COVID-19 and leave it there. After all, it did drain readers' disposable income, and company ad budgets. But for some magazines, such as the 60 new print titles that debuted this year, according to the New York Post and annual data compiled by Professor Samir "Mr. Magazine" Husni, 2020 was a decent year for magazine publishing.
Unsurprisingly, the vast majority of the titles debuted in the second half of the year, after nationwide lockdowns began to be lifted. The three categories that saw the most launches were food, fitness and home.
Interestingly enough, many of these debuts are expensive compared to the average magazine cost: $5. One such example is Reveal, created by Drew and Jonathan Scott, stars of the Property Brothers HGTV show, which debuted at a newsstand cost of $9.99.
So, why was such a turbulent year a good opportunity for some magazines?
In a word, escapism.
People had a lot more time at home due to the pandemic. With our world disrupted to such an extreme degree, there was more time to doom scroll through the latest shocking news on social media outlets and news websites. Even outside the once-in-a-generation pandemic news, there were plenty of news stories to lose sleep over in 2020.
Print magazines provided an escape from all of this. While the content may have been impacted to an extent, the physical experience of reading a magazine offers readers a chance to step away from the notifications and news reports in a way digital media can't offer.
In a year that seemed to get worse at every turn, magazines arriving in the mail were something for people to look forward to. They offer readers a chance to disconnect from the stress that surrounds them and engage with content without distractions.
When the future felt less certain than ever this past year, people wanted something familiar, like the coated pages of a magazine. The physical experience of reading also helped book sales for similar reasons. Throughout the first nine months of 2020, book sales were up 6.4% compared to 2019, according to Publisher's Weekly.
Print Investment vs. Digital Transition
This past year there was no shortage of media speculation on how the pandemic would change our lives on fundamental levels. This year, like every year, also saw repeated questioning of the viability of print.
Increased cell phone and social media use surely hastened cost-cutting digital transitions for some magazine titles. Of course, the importance of having a digital presence isn't going anywhere. But neither is print.
Nothing can replace the experience of thumbing through a magazine. The escapism of the experience is unparalleled (and the lack of pop-up ads can be a plus for user experience, too).
So how can magazine publishers lean into this trend in 2021 to increase subscriptions, despite the on-going impact of the COVID-19 pandemic?
Creating valuable content, minimizing costs, and emphasizing customer retention are all important. But so is a quality print product.
As the article outlines, many of the new magazines aren't just printing low-cost print magazines to get something on the shelves. They are using higher quality paper and debuting at price points above market averages as a result.
On the extreme end of that spectrum, Marvin, a quarterly music magazine launched in 2020 with high-end visuals and a list price to match: $30.
These days, there are more brands — online and on the shelves — competing for our attention than ever. New titles are setting themselves apart with high quality printing and production values. The benefits of better grade papers and finishing are numerous. These upgrades create more durable, aesthetically pleasing product. They help titles stand out on newsstands and add to the perceived prestigious of the brand.
As printing and distribution are at or near the top of a magazine's overhead cost, the benefits of having a presence in the print market will always be under debate.
But if the debut of 60 magazines during the pandemic is any indication, print magazines will always have value for the escapism they provide. Especially during days (or years) when it feels like the sky is falling.
Let's chat about your next print project and what Walsworth can do for you. Contact us today!