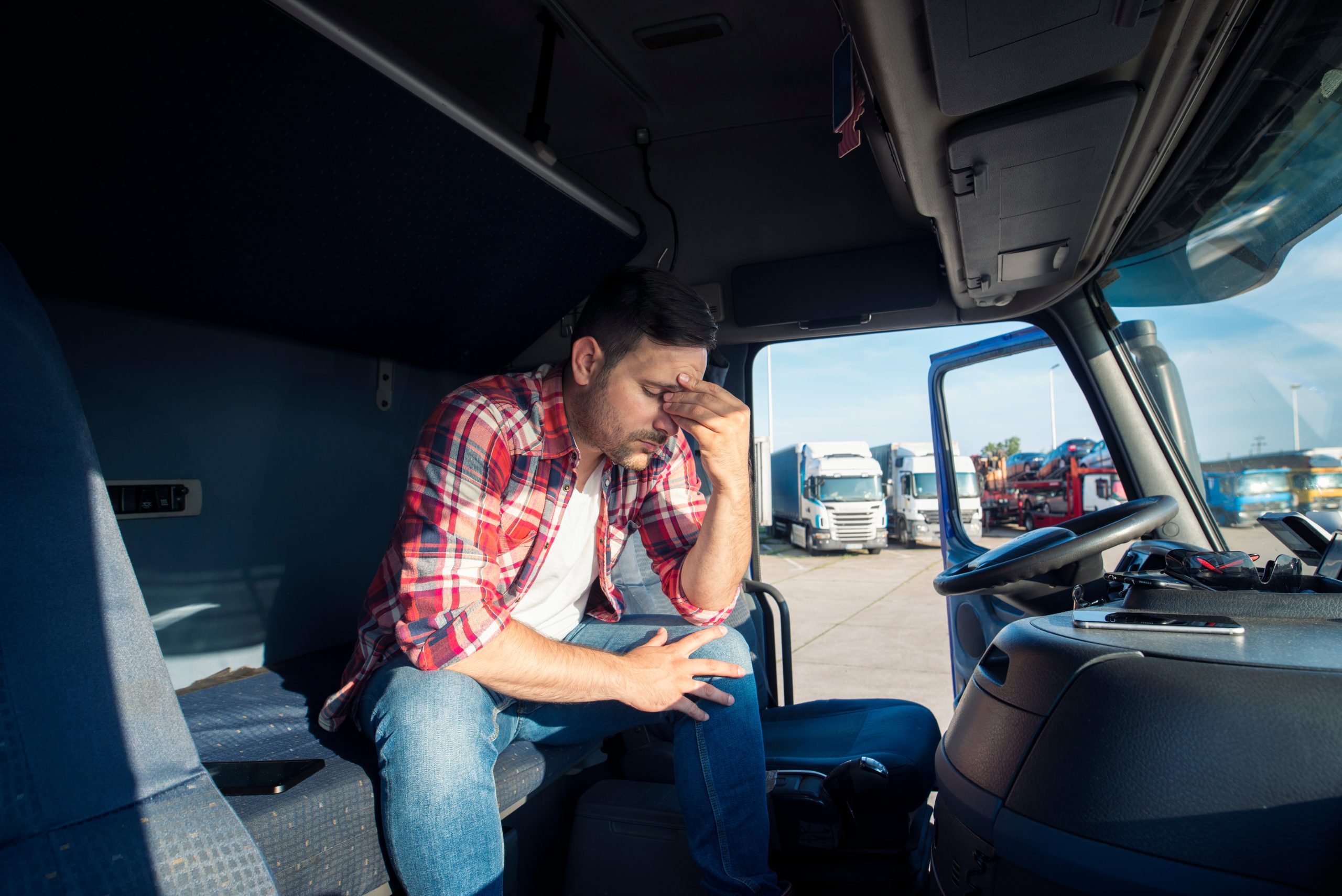 Top Three Critical Issues in the Trucking Industry
According to the American Transportation Research Institute's (ATRI) Top Industry Issues report released in October 2022, the confluence of several world events "resulted in dramatic industry impacts including record-high diesel prices, severe equipment and parts shortages, skyrocketing inflation, and persistent workforce shortages, ranging from drivers to technicians to warehouse and distribution center workers." 
These critical industry issues have a widespread area of effect, and result in price increases and shipping delays for businesses and consumers alike. "Our customers are getting hit by this at all angles. Everything that moves is hit with increased pricing, from incoming paper to delivery after print," said Vicky Dansereau, Walsworth's Corporate Mailing Services Specialist. "This is affecting all aspects of all delivery. USPS, UPS, FedEx, LTL, Truckload, everything. We, alongside most businesses, are also experiencing delays in delivery time due to the shortage of available drivers to take loads." 
The factors causing shortages and bottlenecks in the supply chain are multi-faceted and daunting. However, their increasing visibility has led to positive efforts, such as increased funding for solution strategies and the impetus for action at federal and state levels. For each of the critical issues outlined through ATRI's 2022 survey, there are also strategies for creating programs and conducting further research into root causes.  
ATRI has been a reliable source for the past 18 years for the prioritization of the trucking industry's most critical issues and preferred strategies for addressing each issue. These yearly reports are used by American Trucking Associations (ATA) and State Trucking Associations (STA) to develop and implement strategies and programs based on insights on ongoing and emerging priorities in the trucking industry. 
The stated critical issues, proposed strategies and data were collected from the Critical Issues in the Trucking Industry – 2022 analysis conducted by ATRI. 
1. Fuel Prices
Unsurprisingly, the price of diesel was selected as the number one issue. The war in Ukraine is a leading factor in the marketplace chaos and pricing volatility of fuel among other resources. The cancellation of the XL pipeline and decree against federal drilling add more to the interplay of factors affecting the fuel supply. In another study conducted by ATRI, Operational Costs of Trucking, a year-over-year increase of over 35% was identified for fuel cost per mile. These diesel prices are especially challenging for owner-operators, as they have less opportunities to negotiate fuel surcharges. 
Possible solutions include advocating for federal action to stabilize the fuel supply and minimize price volatility, such as expanding refining capacity and increasing domestic drilling. 
A short-term solution would be to create a "fuel-tax holiday" at the expense of road and bridge construction, which is recognizably problematic, while a long-term solution is expansion of other fuel sources including alternative and renewable fuels. Providing financial incentives for alternative and renewable fuels would be beneficial to support industry growth and reduce costs during development and market expansion, but the front-loaded costs of changing to fuel alternatives is unpopular, with only seven percent of respondents to ATRI's Operational Costs of Trucking analysis stating they use some form of alternative fuel, and these were primarily in local and regional delivery operations.
2. Driver Shortage
The driver shortage has been rated as the top industry concern for the past five years and came in at a close second in this year's report. According to the report, "There are a number of underlying factors contributing to the driver shortage, including a retiring driver workforce, the challenging lifestyle, and regulatory pressures leading some drivers to leave the industry."  
The growth of e-commerce has created an unprecedented number of job openings for local and regional drivers, and those numbers only continue to rise. The ATA states the industry shortage of over 80,000 truck drivers could grow to over 160,000 drivers by 2030. 
As the number of open positions increases, the competition for workers only becomes fiercer. In April 2020, there were 4.9 unemployed persons for every job opening in the U.S. According to data from the Bureau of Labor Statistics that number decreased to 0.6 unemployed persons for every job opening as of August 2022.  
The proposed strategies to combat the driver shortage include expanding programs to break down barriers to recruit more women and drivers between the ages of 18 to 20 years. In addition to expediting CDL issuance and identifying ways to overcome insurance hurdles for younger drivers, there is an increased emphasis on improving the driving lifestyle. Measures here seek to meet Millennial and Gen Z priorities, as 84% of current younger drivers in the industry are motivated by company culture.  
Other ranked industry issues, like driver compensation at number four and driver retention at number seven, are intertwined with the driver shortage. However, these issues are each complex and require different strategies for improvement. Driver compensation has increased by 9.8% over the past year, which is unprecedentedly high, leaving many concerned about the sustainability of these pay rates for companies. Starting bonuses have increased by 26% over the past four years, while retention bonuses have increased by 57% in order for fleets to retain their best drivers. Although there has been a large research effort for the driver shortage, the proposed strategies for driver compensation and retention center around conducting in-depth research to determine the relationship driver compensation, benefits, and safety have with driver satisfaction, retention and productivity.
3. Truck Parking
Since 2015, the lack of available truck parking has been in the top five critical issues and has been the number one issue specifically for truck drivers for three consecutive years. This critical issue is closely tied to others, such as driver recruitment, retention and safety. A 2019 survey identified about 313,000 truck parking spaces across the nation, which equated to one parking space for every 11 drivers. A large effort is underway to expand truck stop facilities to create more parking spaces, increase safety and be more pet-friendly to allow drivers to bring pets with them on the road. 
After years of industry concern, this problem is beginning to gain traction with federal leaders. Recently, the U. S. Department of Transportation (U.S. DOT) awarded nearly $40 million in grants to expand truck parking capacity in Florida and Tennessee. Many in the trucking industry (over 35% of respondents) believe dedicated federal funding for truck parking is the best strategy, but over 38% of respondents believe it may be more beneficial to address truck parking at the local and regional level to reduce the regulatory burdens limiting the construction and expansion of truck parking facilities.  
It's not all bad news 
Although it seems more and more industry issues are unprecedented, it is important to note the top critical issues in the trucking industry are not new. In fact, the work on many of the presented issues is well-underway.  
The Biden-Harris Administration signed the Infrastructure Investment and Jobs Act (IIJA) into law in late 2021. This ended years of political stalemates in investing in transportation infrastructure and many programs have been enacted to improve the current driver shortage. Additionally, a U.S. House bill awaiting passage later this year could provide nearly $800 million to transportation agencies to expand truck parking facilities. On another positive note, in September 2022, a federal judge struck down a truck-only toll program in Rhode Island as unconstitutional. 
With the extensive and interconnected critical challenges present today, it is imperative to understand how the interplay between various supply chain, employment and other issues in the trucking industry is affecting you or your business.  
To read more on these and other topics affecting the trucking industry, visit ATRI for more resources. For a helpful video overview on ATRI's latest research on the trucking industry, visit ATRI here.