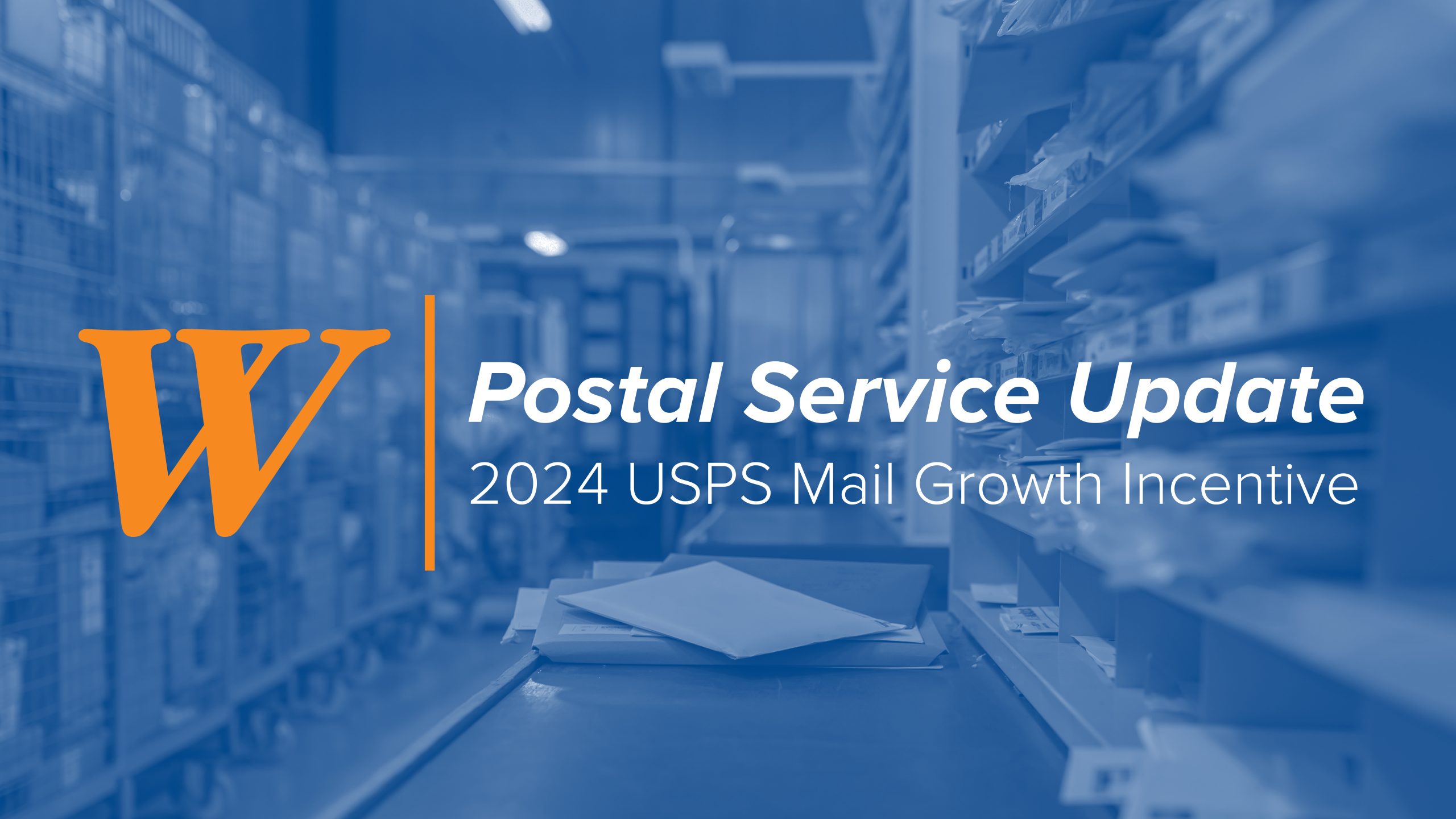 2024 USPS Mail Growth Incentive
The United States Postal Service recently approved a new program incentivizing mail owners to increase their mail volume during the 2024 calendar year. This brand-new Mail Growth Incentive program offers a 30% credit for mail owners on qualifying First-Class and Marketing mail volume increases between 2023 and 2024. This change only affects mail owners that send more than one million pieces of mail annually and could lead to significant savings for growing companies that send large quantities of marketing or first-class correspondence via USPS.
Keep reading below to learn more about the specific details of this new program.
---
The United States Postal Service is offering for the first time a Mail Growth Incentive. The details within this document are meant to help guide clients and answer questions surrounding this new incentive.
The Mail Growth Incentive is being offered to Mail Owners for First-Class and Marketing Mail. The USPS will provide a 30% discount on the growth of mail volume if that volume meets the criteria laid out in this document.
Can a Mail Service Provider be eligible for the Mail Growth Incentive?
Only Mail Owners are eligible to participate in the Mail Growth Incentive. An MSP may be eligible if they are a Mail Owner and an MSP.
The USPS has each CRID/MID tagged as a Mail Owner or Not a Mail Owner within their system.
Eligible Mail Types Include:
First Class Presorted Letters
First Class Presorted Cards
First Class Presorted Flats

Single Piece First Class is NOT eligible.

Marketing Mail Letters and Flats

This includes Carrier Route

Marketing Mail Parcels and Saturation Parcels.

Bound Printed Matter Parcels or Package Services Parcels are NOT eligible.
Mail Owners will receive a postage credit for qualifying volume that exceeds their FY2023 Volume. The credits will then be measured using calendar year volume in 2024. Credits will be calculated by the USPS quarterly. Credits will not expire until December 31, 2025.
There are some specific rules around this:
The USPS Fiscal Year (FY) 2023 is from October 1, 2022, through September 30, 2023. The USPS will look at Mail Owners volume totals during this time period. This will be used as the baseline volume.

If a Mail Owner has 800,000 pieces of in FY23 they must mail 1 million pieces in calendar year 2024 to begin to qualify. Volume over 1 million pieces is then used to calculate the credits. Example: 2024 mail volume is 1.2 million pieces. The qualifying volume is 200,000 pieces.
If a Mail Owner has 10 million pieces in FY23. Volume that exceeds 10 million pieces in calendar year 2024 will qualify. Example: 2024 mail volume is 11.5 million pieces. The qualifying volume is 1.5 million pieces.
Mail Owners will have to register on the Business Customer Gateway for the Mail Growth Incentive. Registration will open on November 15, 2023, and will stay open until June 2024.
The USPS will have a baseline volume that they will calculate by CRID. Mail Owners will be able to view the baseline volume and either agree or disagree.

The USPS urges mail owners to have their baseline volume for FY23 handy before they register for the Growth Incentive.
The person responsible for viewing volumes should be the one to register.
Mail Growth Incentive credits can only be used on the eligible mail products for which the incentive was earned. That means you cannot earn First Class credits and use them on Marketing Mail and vice versa.
HOW TO REGISTER:
Log Into the USPS Business Customer Gateway:  USPS Business Customer Gateway
Navigate to the Mailing Promotions link.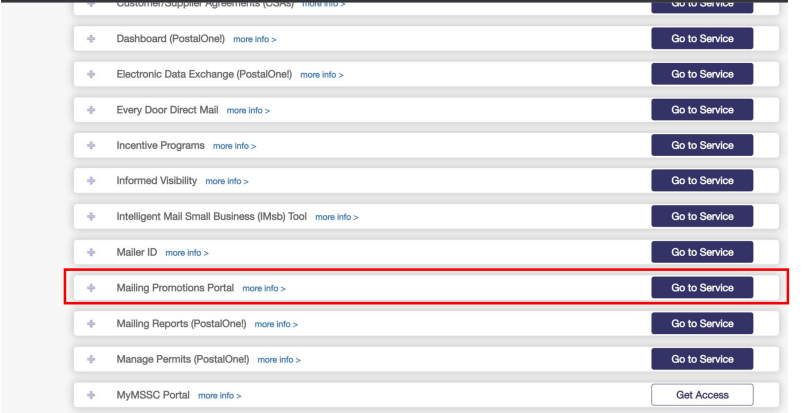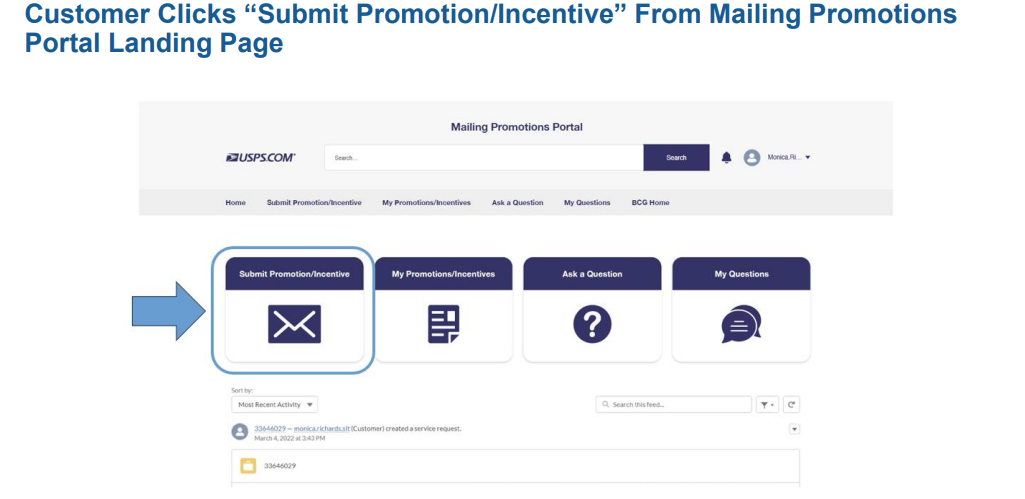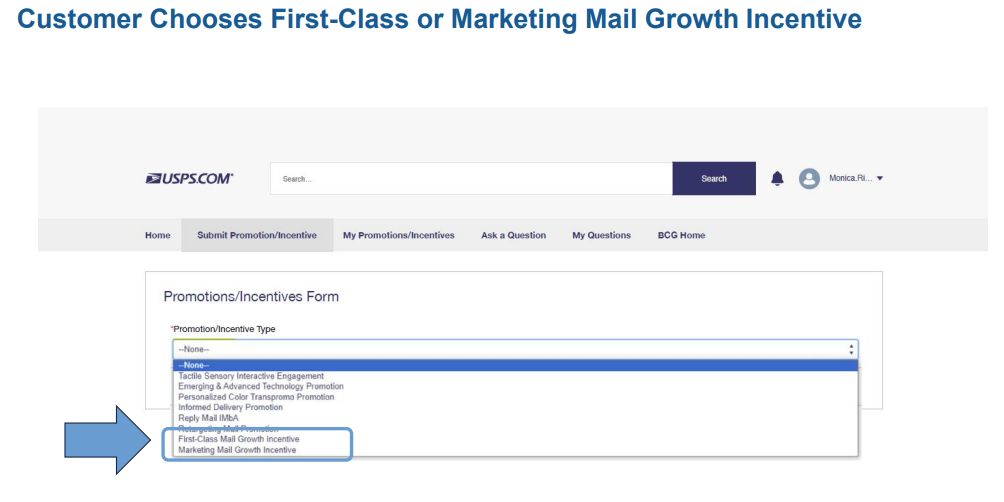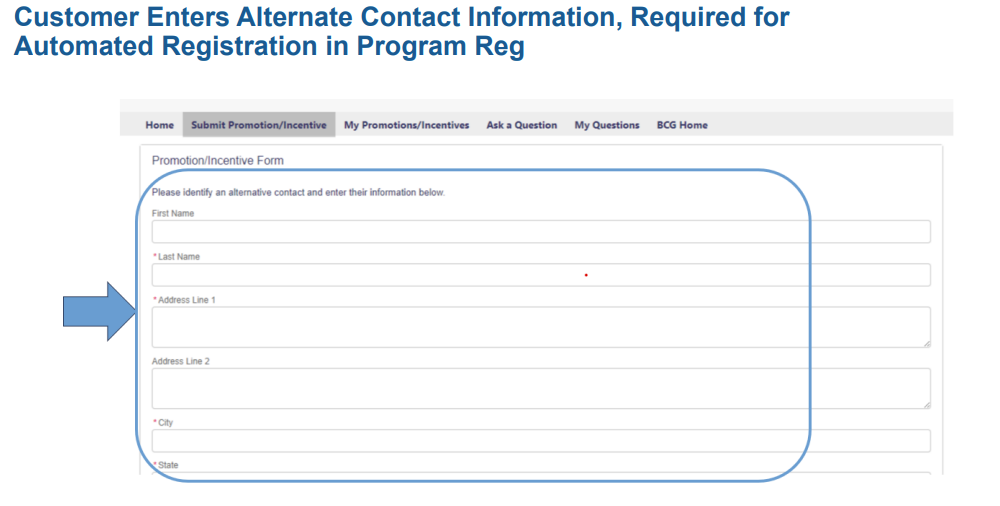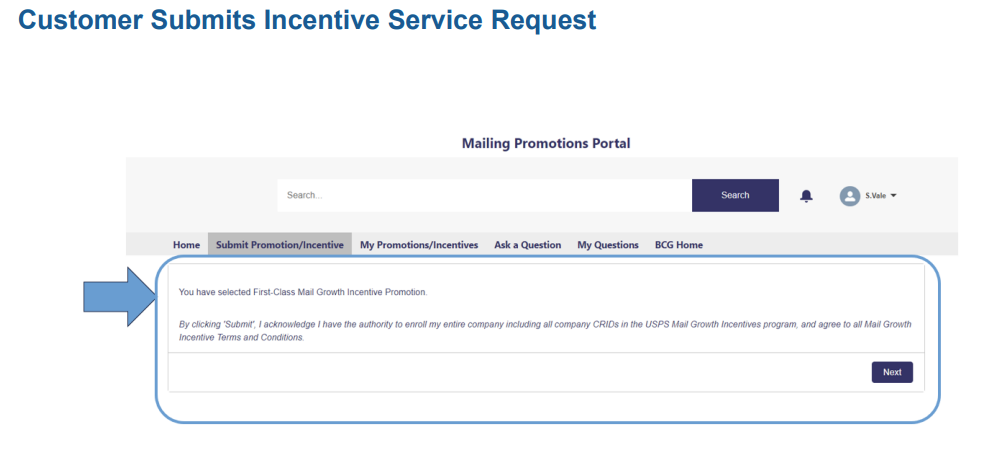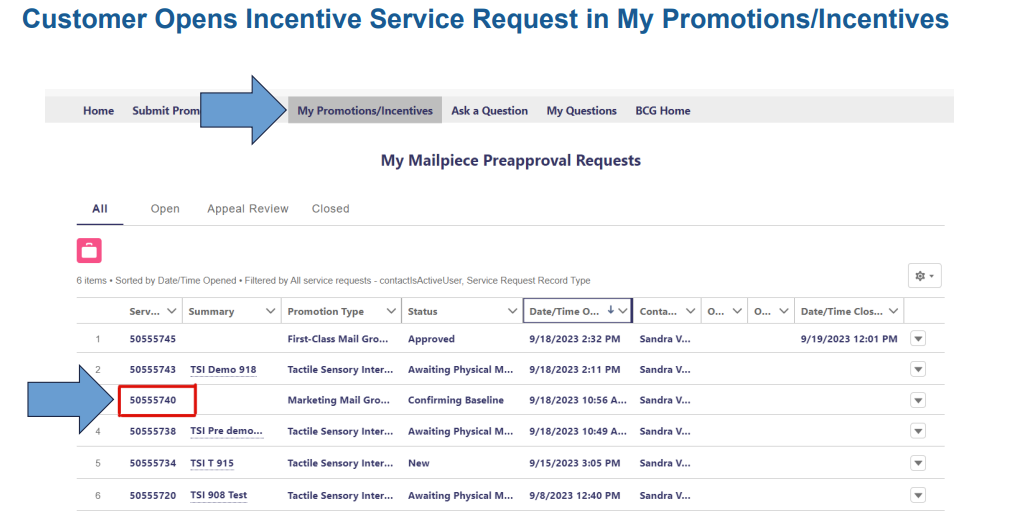 At this point you would select AGREE to the baseline count the USPS shows you or you can DISAGREE, and it will then go through the dispute investigation process.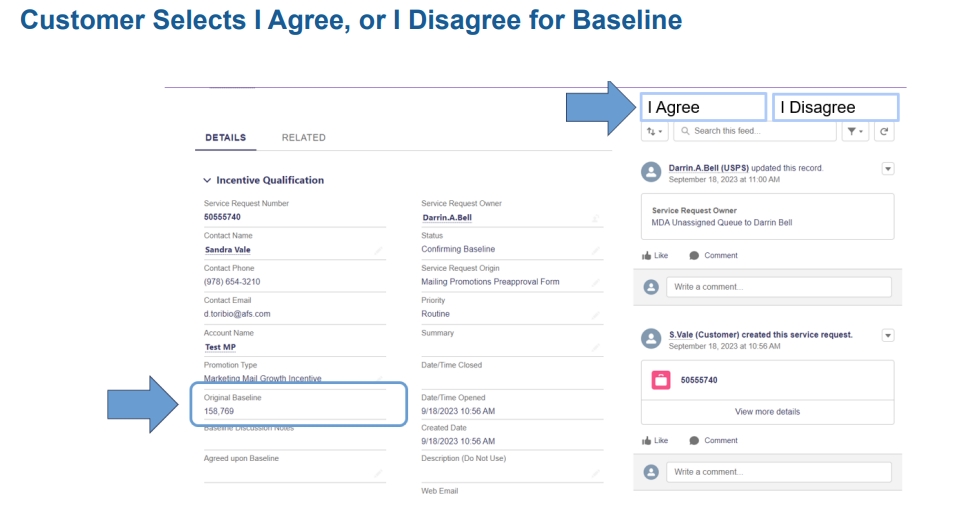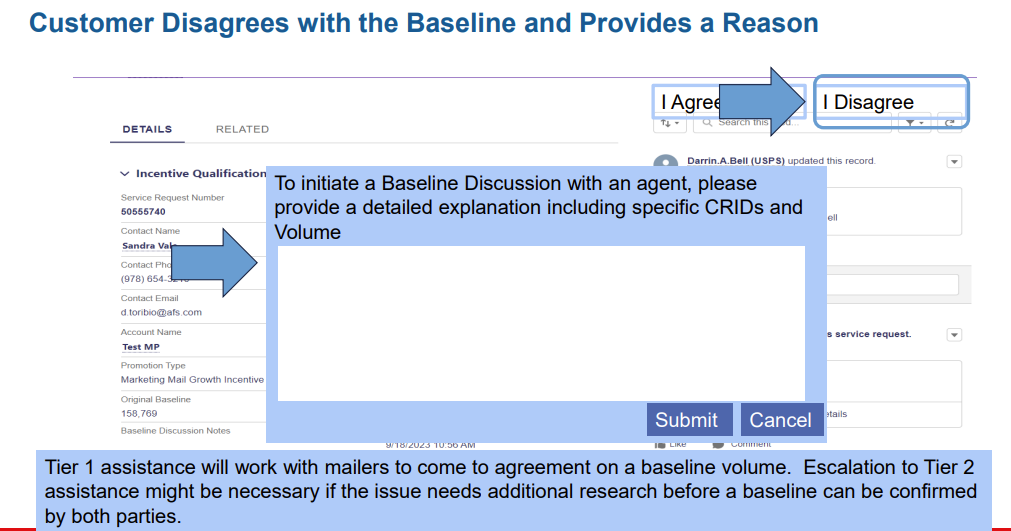 The credit determination process is determined for the entire year of 2024. The information available at that time for the period by the first payout. Credits are based on the average actual price paid per piece after all other incentives, promotions, and discounts for qualifying mail for the full incentive period.
The credits will be calculated in June, September, and December of 2024. Below are 3 scenarios the USPS put together to show how the credits will be calculated.
SCENARIO 1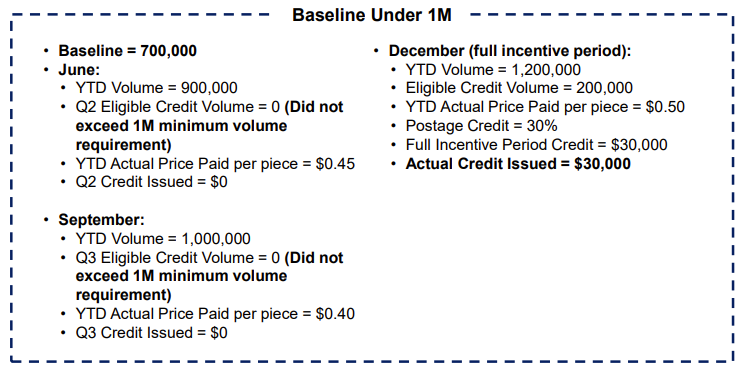 SCENARIO 2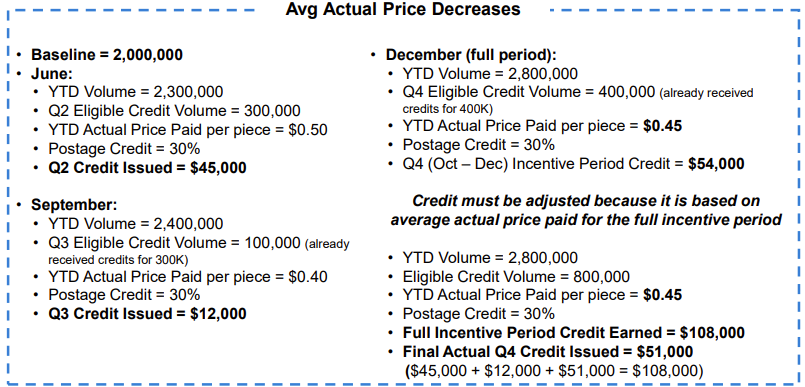 SCENARIO 3