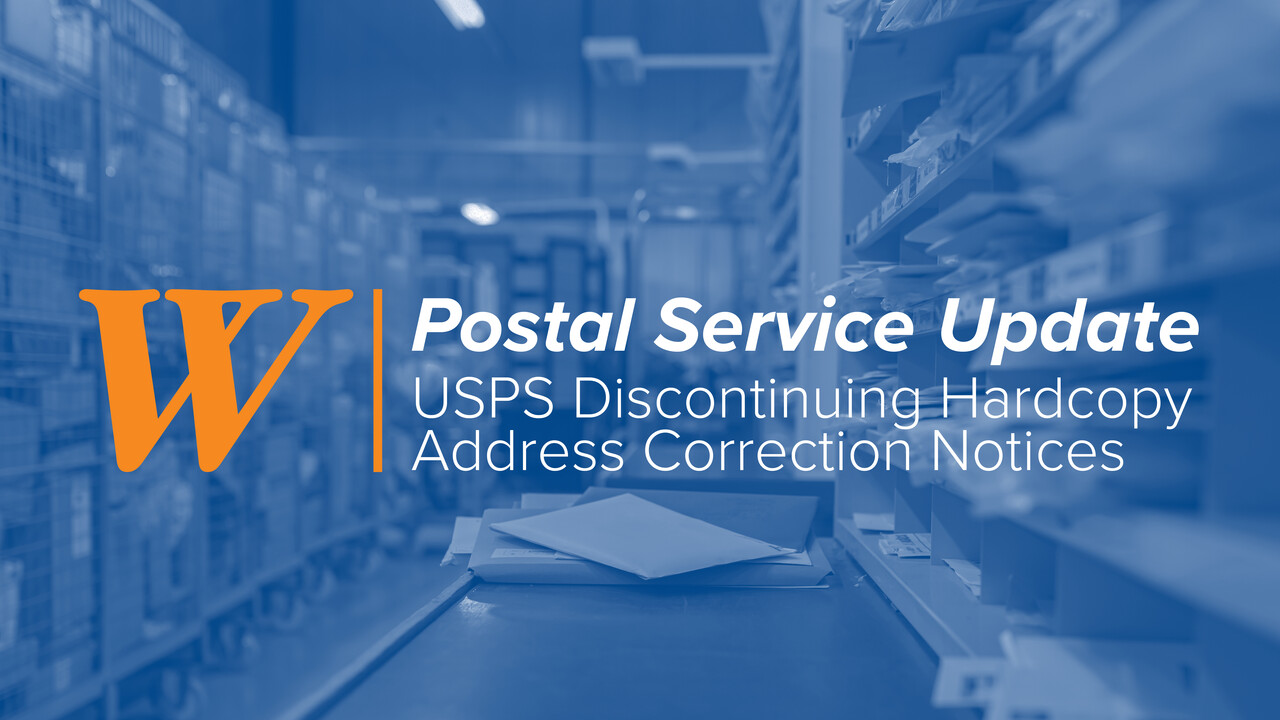 USPS Notice: Discontinuing Hardcopy Address Correction
On March 15 the USPS sent a notice via mass email regarding their decision to do away with hardcopy Address Correction Notices. Please see a copy of the email below. If you received the email from the USPS or know this will affect you, Walsworth is here to help you navigate how to proceed. Have no fear! There is still plenty of time to address this before the change takes effect on July 9. 
The hardcopy notices the USPS are discontinuing are sent to mail owners who print ancillary endorsements on their mail pieces but are not enrolled in the USPS Address Correction Services (ACS). These endorsements tell the USPS how to handle your mail pieces if they are undeliverable as addressed.   
The most common ancillary endorsements for this service are:
Address Correction Service

Change Service Requested

Forwarding Service Requested
You would see these printed on your mailing area near where the permit, return address, or addressee are added to the cover.
In lieu of the hardcopy returns, the USPS notice is encouraging mailers to sign up for Address Correction Service to continue to receive their updates electronically. Here is the link to the information for enrollment in Full-Service ACS. It is important you share the details with us after you have set this up. We will need Service Type ID information (STID) and we will need to make sure the Mailer ID (MID) that Walsworth utilizes is set up. The Walsworth MID can be obtained from your Customer Service Representative.
Here is a link to the filing on the Federal Registers page where one can read more about this.
https://www.federalregister.gov/documents/2023/02/07/2023-02309/address-correction-notices
Here is the contact information for ACS:
ACS
Email: acs@usps.gov
Phone: 1.877.640.0724
Email sent out by USPS: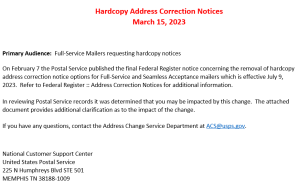 Have questions about how Walsworth can best serve you? Contact us here.