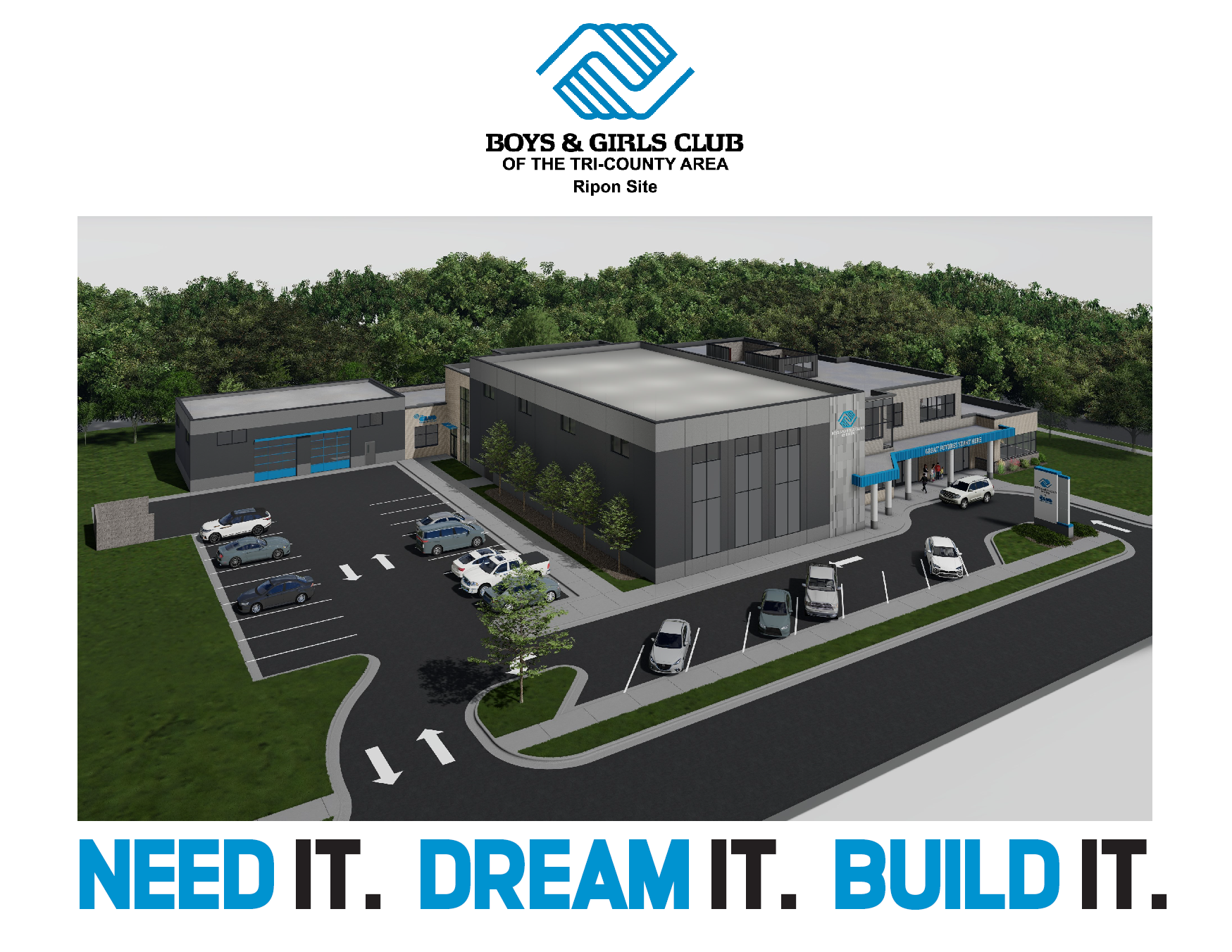 Walsworth Pledges $100,000 Donation to Ripon Boys and Girls Club Campaign
Marceline, Mo., June 28, 2023 – Commercial printing company Walsworth, which has a commercial printing facility in Ripon, Wisconsin, announced it will be making a $100,000 donation to the on-going Boys and Girls Club campaign to build a new facility in Ripon.
The new Boys and Girls Club of Ripon is set to open next Fall 2024, with ground-breaking expected to take place later this year. The facility will feature a full-sized gym, a teen center and on-site trade work learning opportunities. They will also provide licensed childcare service open weekdays all year around.
Walsworth has pledged a donation of $100,000 over five years, at $20,000 per year.
"As a company deeply invested in the communities we serve, we are delighted to support this vital project and contribute toward the betterment of the Ripon area," said Don O. Walsworth, CEO of Walsworth.
Additionally, as part of its commitment, Walsworth will receive naming rights to the Teen Coffee Shop/Café that will be part of the new club. The naming of this area demonstrates Walsworth's commitment to creating spaces where young individuals can connect, relax and foster meaningful relationships within a safe and nurturing environment.
"Our goal is to improve the lives of children and families," said Jason Presto, CEO of Boys & Girls Club of the Tri-County Area. "With this large donation from Walsworth, we are one step closer to meeting that goal."
Construction of the new Boys and Girls Club is expected to provide employment for young adults in the area and anticipates around 700 members to engage through summer camps and basic need programs.
Don Walsworth, President of Walsworth, expressed his admiration for the level of financial commitment already received by the Ripon Boys and Girls Club building campaign, which is close to being fully funded.
"The overwhelming support from the community is a testament to the remarkable spirit and unity that exists in Ripon," said Walsworth. "We believe that investing in the development and well-being of these kids and future generations is crucial for a thriving community. By supporting the Ripon Boys and Girls Club building campaign, we hope to empower and inspire young individuals to reach their full potential and become future leaders."
The Boys and Girls Club of the Tri-County, along with its dedicated staff and volunteers, have been working tirelessly to establish this new state-of-the-art facility that will provide a wide range of educational and recreational opportunities for members of the community.
"I am thrilled Walsworth is investing in the Ripon Boys and Girls Club. The services provided by the new facility will benefit the families of our team members, and the entire community, for generations to come," said Julie Newhouse, General Manager of Walsworth – Ripon.
For more information or to contribute to the Tri-County Boys and Girls Club building campaign, please contact Ashley Bartol, Director of Development, via email at abartol@bgctric.org or phone at 920.361.2717 ext. 202.
####
About Walsworth
Walsworth is a top-five book and magazine printer, a catalog printer, and the only family-owned printer of yearbooks. Started in 1937 by Don Walsworth, current leadership is under the second and third generations: Don O. Walsworth, CEO, and his son, Don Walsworth, president. The company operates from administrative offices and book printing and binding facilities in Marceline, Missouri; a prepress facility in Brookfield, Missouri; a sales and marketing office in Overland Park, Kansas; and magazine and catalog printing facilities in Saint Joseph, Michigan; Ripon, Wisconsin; and Fulton, Missouri. Additionally, Walsworth owns the Donning Company Publishers, a specialty book publisher.
Kristin Mateski
Vice President, Marketing & Communications
913.871.2072