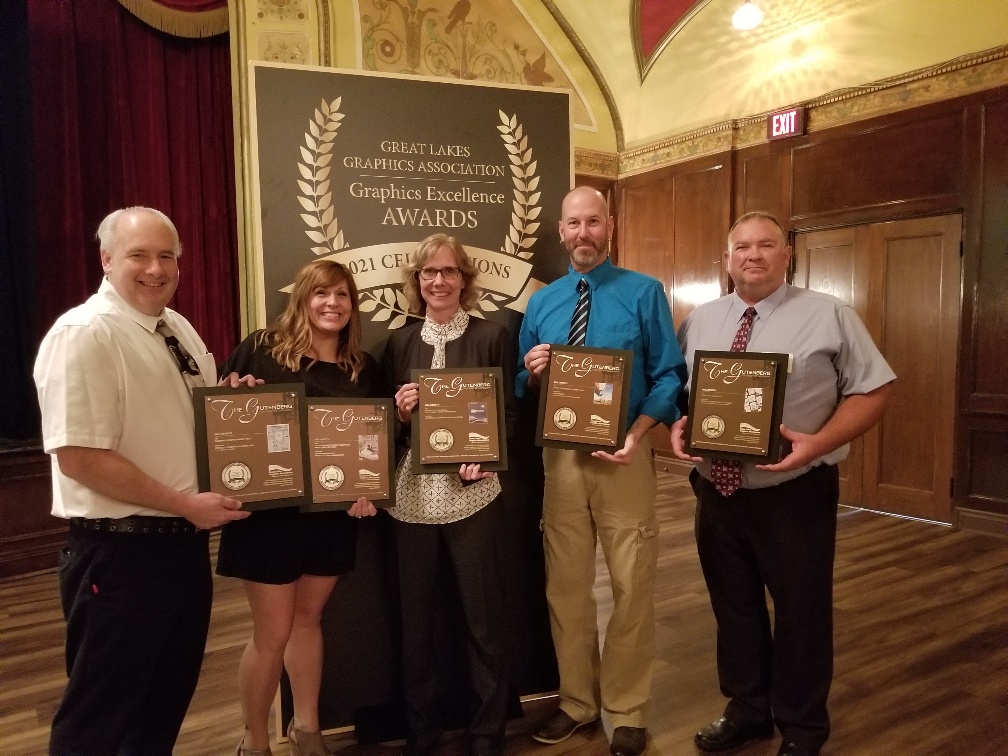 Walsworth – Ripon Excels at GLGA Awards
Quality is of the utmost importance at every Walsworth facility, and we appreciate when that effort is recognized. It is an honor to have seven publications from our Walsworth – Ripon facility recognized at the Great Lakes Graphics Association's Graphics Excellence Awards ceremony on Sept. 30.
The yearly GLGA competition recognizes companies in the Great Lakes area – Illinois, Indiana and Wisconsin – for "superb craftmanship in the design, creation and production of top-quality printed material they produce for their customers." Entries are judged on the technical expertise and quality of printing first, then on design features and the overall graphic appeal.
We're proud to announce our big winners from the evening.
The Best of Category award goes to the most outstanding entry in each category type. The entry must be flawless to win. Finalists for this award are given an Award of Excellence. The Best of Division award is presented to the best products of their respective divisions, which are based upon the size of the printing company. The Certificate of Merit denotes a product that deserves recognition for achieving a high quality in printing.