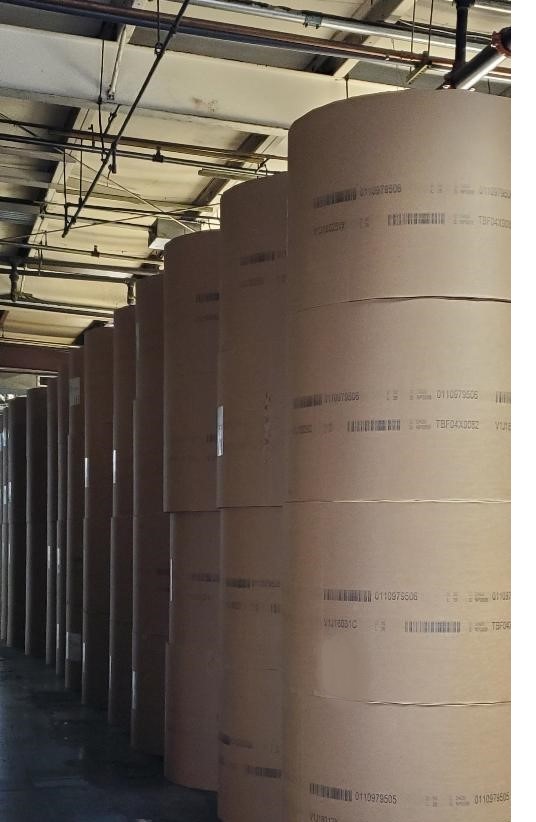 What's Happening with Paper Right Now?
You may have heard about some issues that the printing industry is having with paper right now. In this blog, we'll take you through some specifics of what's going on, how we are working through it and what you can do to help us make sure you get what you want.
How Paper Mills Work and What's Going On There Right Now
First, mills establish monthly paper tonnage allocations based on historical purchases as well as other factors and communicate those allocations to customers. Each mill has different formulas they use, but the hoped-for outcome is to maximize their sales and to satisfy as many customers as possible. Next, they establish dates when customers may place orders for each specific monthly production run. They typically set these dates several months out.
Before the pandemic, a number of paper mills were closing each year due to lowered demand, reducing sources for many standard printing and publishing grades. Once the pandemic began, some mills who had operated at narrow profit margins decided to start producing paper for packaging as online orders were picking up. As print started to increase during the third quarter of 2020, demand skyrocketed.
On top of increased demand, mills have seen a significant jump in the cost of pulp and chemicals needed to produce paper. Labor shortages, Covid-related issues, transportation delays, logistical difficulties and increased demand across all segments are impacting mills' ability to provide enough paper on time. With the increase in demand, price of materials and labor shortages, prices for many paper types have increased. Year over year, most items are up approximately 20-25% or more. It is also worth mentioning that the closely related lumber market also saw a large spike, peaking in May 2021. While it has gone back down now to almost pre-pandemic pricing, it will take a while for the increase to work its' way through to retail pricing.
What We're Doing About It
We are currently placing orders as soon as the mills open ordering for each month. These orders are placed for the full amount of tonnage allocated to us even if we do not know specific basis weight/size/finish/plant information when we place those orders.  However, they are placed with an LDC (last date to change). The LDC is generally two to three weeks before the actual production run, and we must firm up all details by that date. Prior to the expiration of that date, we can cancel all or a portion of the order, and we can change item specifics (basis weight/size/finish/plant). Ordering like this ensures that we get the maximum supply we are allocated.
With all of the struggles mills are facing, many printers are having trouble with some of their orders getting canceled. However, as one of Walsworth's core principles, we are built on our strong relationships. We believe that is precisely why we have been fortunate enough to be given special consideration during this tight market. Our standard method of putting in our orders as soon as the order books open works for 95% of our customers. The remaining 5% of orders come in after the initial order has been placed. Challenging times like these are when having such great relationships with our paper manufacturers pays off. We are currently getting inquiries for some much larger than average orders from existing customers and also some prospects. Many of these are driven by a desire to get ahead of potential price increases and secure materials for projects essential to their business.
How to Help Your Printer Help You
Walsworth's vendors and purchasing groups are working around the clock to procure the print materials our customers need for all of their upcoming print jobs. If you are looking for ways to make sure you get all the paper you need, we've got some tips.
First, make sure you confirm your paper order with your printer. Then verify your printing and bindery schedules so you know if there are any date changes. If you can, be flexible and get pre-press artwork to your printer early. Doing all these things will make it easier to get your product printed on time.
Through this time, make sure that your team understands that paper prices continue to rise and will most likely be higher than your initial quoted cost. Keep in mind that you may have to be flexible with your paper stock. Talk with your printer to ensure your specified paper is available. To avoid surprises, we recommend that you also discuss acceptable alternatives in case your original selection is not available.
Specific Grades
Below we have listed a few of the specific paper types that are currently harder to get. Again, if one of the types is something you use (or even if it's not), check with your printer to make sure you are on the same page.
Uncoated Freesheet
Uncoated Groundwood
Uncoated Offset
Coated Freesheet
Coated Groundwood
The hardest areas currently are Uncoated Freesheet, Uncoated Groundwood and Coated Freesheet. Then it's uncoated offset, Coated #1, #2 and #3 and Uncoated Groundwood (65 bright to 80+ bright).
Uncoated offset is very tight and we are sourcing these products from multiple mills to try to fill all opportunities before us.
As for coated freesheet, we have been able to fill the demand for almost all orders.  Those remaining to be filled are being actively worked to determine if we can substitute other weights, sizes, grades, etc.
Coated groundwood (CGW) is commonly used in magazine and catalog projects and is in very tight supply.
Lead times for most grades are currently in the 12 – 16 week range
If you have any questions or concerns the number one thing you can do is talk to your printer as soon as possible. As with many things in this pandemic, different factors in the paper industry are changing day to day, so don't hold off on reaching out.
Sources:
https://www.mytotalretail.com/article/catalog-printing-schedules-are-disrupted-for-this-holiday-season/
https://inkjetinsight.com/knowledge-base/why-cant-i-get-my-paper/