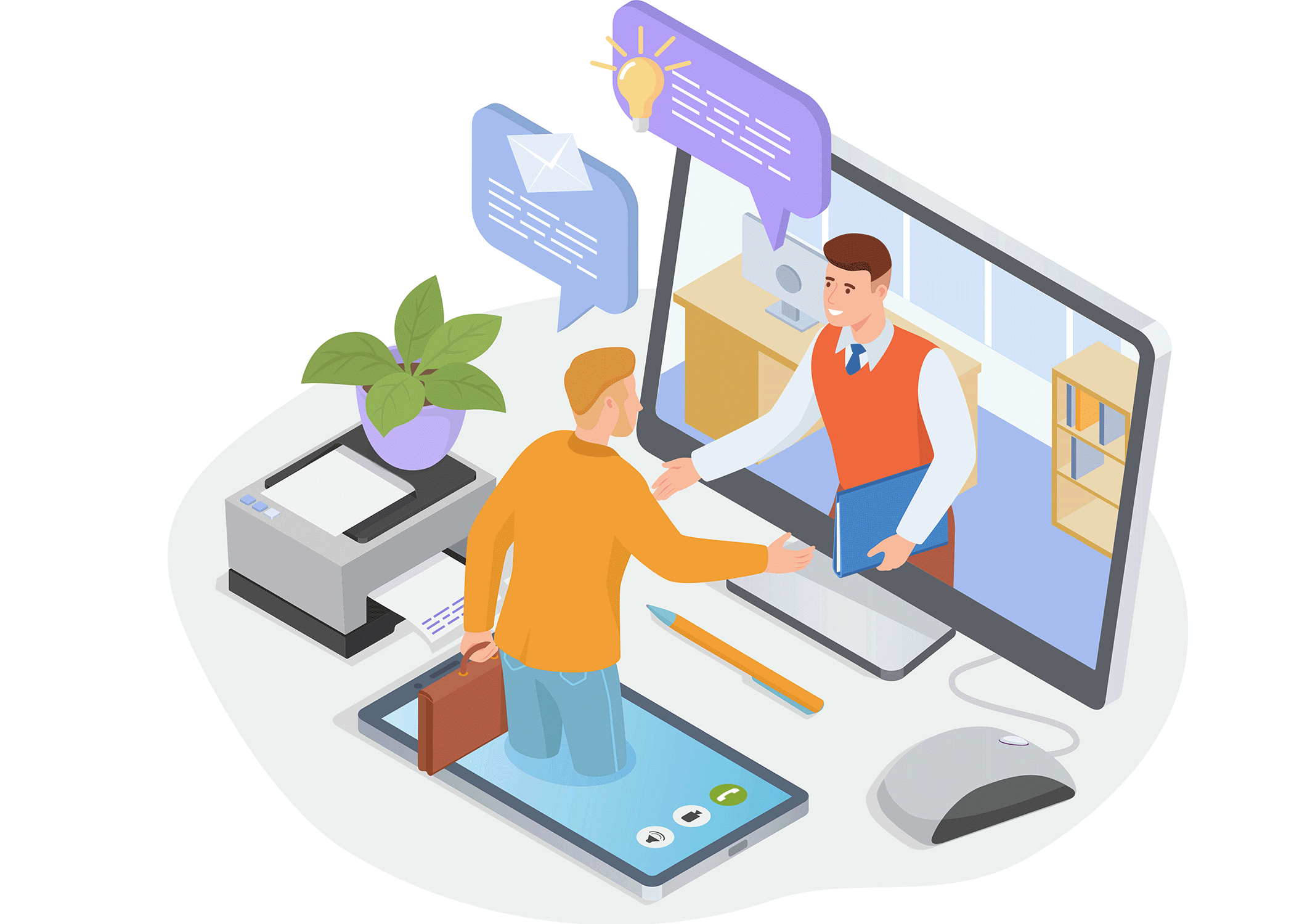 Why You Need a First-Party Data Strategy
In the past few years, have you noticed how nearly every website you visit has a pop-up window asking you to allow cookies? Cookies, which are data sets used to store user history and information, have been in use since 1994, but more recent privacy laws require sites to ask for user consent to track internet activity. Necessary cookies are designed to provide more ease of access for websites by storing information such as online shopping cart items, language preferences, IP addresses, operating systems and browser types.
Data collected directly by a website for use on said website are known as first-party cookies or first-party data. When sites, including search engines, track your information and share it with other sites, that is called third-party cookies or third-party data. Third-party data is often purchased through a distributor or a data marketplace without explicit consent from the user, which can feel like an invasion of privacy.
Due to the recent privacy legislation, the Internet is transitioning away from collecting and utilizing third-party data sources. As the largest search engine, Google is planning to phase out the use of third-party data through Google Chrome browsers. It plans to do so by the second half of 2024. The tech giant attributes the change to its commitment to enhancing privacy protections online.
What does this mean for your brand in the long run?
There's no better time than now to create a solid strategy for first-party data collection and learn how to utilize it to create unique customer experiences.
This shift opens opportunities for brands
Having a first-party data strategy in place is essential for businesses to gain valuable insights into their customers' behavior and preferences that can help them predict future trends. A well-crafted first party data strategy will enable companies to gain a competitive edge in today's ever-changing marketplace.
First-party data is growing more important, providing more accurate and up-to-date consumer data that can be analyzed to track customer behavior and preferences. This allows businesses to develop better marketing strategies and improve their overall customer experience.
Without a strategy, companies are at risk of losing potential customers and revenue, especially after third-party cookies become largely unavailable next year.
Informed analysis of customer data allows companies to gain a better understanding of their audiences.
How this data can benefit your catalog
Having access to consumer data allows companies to make informed decisions about how to define and target their different audiences and how to approach those consumers through each step of the customer journey.
By leveraging a first-party data collection strategy, companies can gain valuable insights into their customers' buying habits and product interests. This information can then be used to create targeted mail campaigns that are tailored specifically to the desired audience. Additionally, this data can also be used to optimize marketing efforts by providing more relevant content and offers in future catalogs. With the help of a well-crafted first-party data strategy, businesses can ensure that their printed catalogs are as effective as possible at driving sales and engagement.
Connecting data points from the buyer perspective
I'll use a personal example of what first-party cookies can do and how businesses can use that data to improve upon their marketing strategies. Ulta Beauty is an American chain of beauty stores where I sometimes purchase cosmetics. If I walk in to an Ulta store and purchase a few items only using cash, my purchase is just one unassigned data point that will not lead to Ulta knowing me and my purchase history.
Similarly, I could pick products on their website, check out as a guest and use a Visa gift card to check out. If I really wanted to remain anonymous, I could activate a VPN (Virtual Private Network) to disguise my IP address, and I could have the product shipped to a P.O. Box so Ulta is not able to record data about me from my site visit.
I don't do that for two reasons. For one, I don't feel the need to take such drastic measures. And two, as a consumer, I want Ulta to know me better, and I know I need to share my information with them so I can have an adequate experience.
When I check out in-store or online anywhere, most stores provide the option to create an account with them, promising an easier checkout process for my next visit. Even better, many stores have loyalty programs to incentivize trading your information for perks, like getting your eleventh Chipotle burrito for free, picking out a free greeting card each month at Hallmark, getting a $10 credit at Eddie Bauer every so often or getting additional online coupons and deals to use at your local grocery store.
I receive print catalogs from businesses like Ulta, Eddie Bauer, Chewy, Bed Bath & Beyond and Wayfair, and I love to flip through them. I cut out the items I like and post them on the fridge so I can remember them when I decide to purchase something. And if my husband wants to buy a gift for me, he knows exactly where to look.
I'm not a die-hard fan of Ulta Beauty. I buy my cosmetics wherever is most convenient when it is time to buy. For example, if I purchase a certain hair spray from Ulta and then purchased the same hair spray eight weeks later, Ulta could analyze my purchase behavior and take action. If they enhance their data strategy to market specifically to me by recommending that hairspray seven weeks after my last purchase via a marketing email or product catalog, I'm sold.
When I give my information to a business, I expect them to begin customizing my experience as a buyer. I am excited for companies to begin offering more experiences unique to the buyer.
I would love to receive a catalog with a few pages dedicated to me based on my demographics and purchase history. For online stores with options to favorite items, save for later or add to a list, there lies huge opportunities to show customers what they really want.
Planning your first-party data strategy
In today's digital age, it is essential for your business to have a strong first-party data strategy in order to make more informed and intentional decisions when it comes to your marketing strategies.
The best place to start is by deciding what you want to do for your customers and how you want them to interact with your brand. "The truth is, any company with a customer has a first-party data strategy… it's just a question of whether or not it's intentional and effective."
If there is a mountain of data to sift through and it seems unclear which information is necessary, it may help to consider just a few categories of specific data points that can apply to your target audience. You, for example, could start by comparing a client's top key performance indicator (KPI) for brand engagement to purchase frequency and begin to monitor the relationship between the data sets. It could also help to set specific goals, such as determining which information will be used to judge success and how to best track your level of customer understanding.
In addition to better understanding your customer, the goal is to create effective campaigns by utilizing first-party data to reach the right audience with the right message at the right time. To do this, you need to begin connecting the data you already have and derive insights about your audiences. Remember, the data you gather are only as effective as your ability to use them.