10 eCommerce Best Practices That Will Boost Your Sales
Are your online sales increasing your bottom line? Are you using eCommerce solutions that position your company as a robust marketplace where shoppers can get merchandise that fills a need, solves a problem or enhances their lives?
We've gathered some eCommerce best practices to pass along to you:
Provide Answers Via Your Blog
Use your blog to anticipate what your potential buyers might want to know, and answer their questions before they can ask them. This practice not only provides useful, original and entertaining information, it also positions you as a company that has the answers and can make life easier for consumers.
Connect With Customers
Use marketing integration to leverage the connections you already have. For those who are subscribed to your publication or newsletter, keep them aware of new products, coupons and special offers. Develop alerts to remind customers about not-yet-purchased items remaining in their shopping carts and suggest related or otherwise customer-targeted items.
Hit the Home Page
One of the biggest parts of delivering your product is getting the attention in the first place. Give potential customers an upfront chance to discover your products' value by providing a vibrant, compelling home page with prominently displayed eCommerce search fields and eye-catching links to your product pages. You can get even more exposure by providing real-time results as users type search requests, with pop-up fields that display product links and, ideally, photos.
Entice With Infographics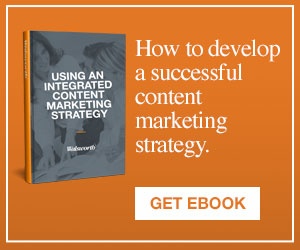 Use infographics when and where appropriate to make important eCommerce information jump off the page in bright colors, groovy fonts and clever images, as well as carefully targeted text to tie it all together. One approach would be to basically present a problem and then present your products as solutions to that problem.
Be Original in Product Descriptions
Write original, informative, interesting product descriptions. Don't use a manufacturer's description. Instead, develop your own in a style that fits your brand.
Depending on how much space you have, you can explain how the product came to be, utilize bullet points to highlight information, and draw upon your previous customer experiences to anticipate questions and answer them in the description.
Keep URLs Short but Descriptive
Keep product page URLs short but descriptive and SEO-friendly. Use keywords within these URLs so Google will highlight your keyword phrases.
Get Attention with Compelling Page Titles, Meta Descriptions
Funnel users through by using compelling page titles and meta descriptions. Keep page titles to fewer than 60 characters and use relevant keywords. Create meta descriptions that are robust, but stick to the product and stay under the 160-character mark.
Be Mobile-Friendly
Mobile users, which represent more than half of all eCommerce users, want sites they visit to be optimized for mobile. This means sites should be fully responsive to mobile features, pages that display properly and look good on smartphones and tablets, and geolocation so mobile customers can be shown results that are relevant to where they are at the moment.
Simplify the Shopping Cart
The shopping cart is the final frontier for your potential buyer. Once you have him or her there, you're almost to the checkout. A messy or confusing cart might make someone rethink a purchase. Keep the shopping cart neat, with a simple layout that uses ample white space. Make it easy to navigate, with call-to-action buttons that are brightly colored and prominently displayed. Too many clicks and your potential customer might click right on out of the shopping cart!
Treat Them Well at Checkout
By all means, encourage customers to sign up before they purchase, but don't require them to do so. Most case studies show that requiring registration before checkout is the most likely reason for people to abandon their shopping carts. You may chase them away while their shopping carts are still full, and they might not come back.
People are forced to register at many websites, and they might not yet be convinced they would order from your eCommerce site more than once. So, let customers order as guests, but offer a discount code if they sign up before checkout. If they don't, thank them for their orders but also offer a post-order incentive, such as a coupon for a future purchase if they sign up.