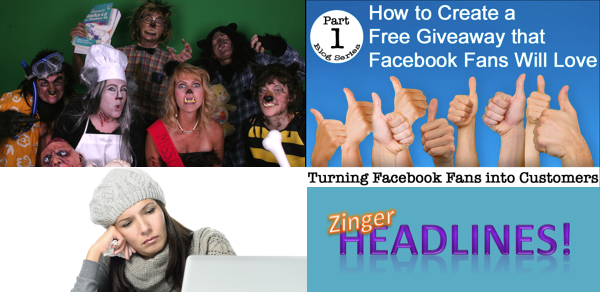 Choosing the right image to get your content seen
Choosing the right image can enhance your blog posts as much as carefully crafting your headline, sometimes even more so. Your image selection can help get your content seen because you only have a small window in which to lure the reader, and eye-catching visuals can do the job. The headline and content still have to measure up, but your message can be fantastic and go unread if it's not packaged well.
You can get images in a number of different ways, from purchasing images from stock photography sites to taking your own shots. It makes sense to use multiple methods, like those mentioned here.
Whatever your source for images used to complement your content, make sure to keep fair use rules in mind.
Paid Stock Image Service
A paid stock photography service can put you in touch with myriad choices for images to enhance your blog posts. Two popular stock photo services are Shutterstock and FotoSearch. Shutterstock offers more than 50 million royalty-free photos, graphics and illustrations, while FotoSearch, which offers both royalty-free and rights-managed media, has more than 15 million images. Both have sophisticated search functionality.
Royalty-free images are free of royalties, not free of charge; a buyer pays a one-time fee rather than paying royalties each time the image is used. Rights-managed images specify parameters such as usage, size and exclusivity.
Here's an example of a paid stock image from our Beating the Workplace Winter Blahs post: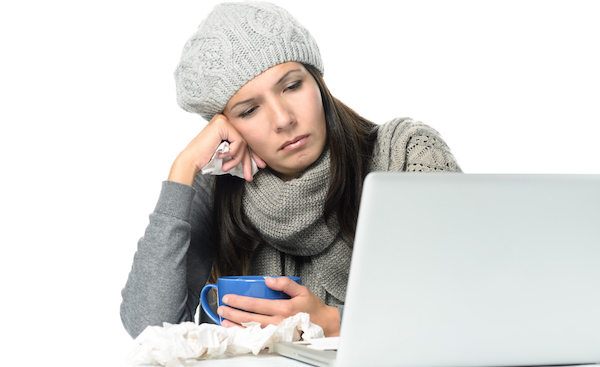 Free Stock Images
You don't necessarily have to pay for images. Like this collection of 53+ sources of free stock images, many high-quality images are available online for no charge.
There are many sites that offer free or public domain images:
Before you publish an image, make sure to verify that using it is allowable.
Here's an example of a free stock image from our Investing in Print Magazine Pays Nonprofits Dividends article.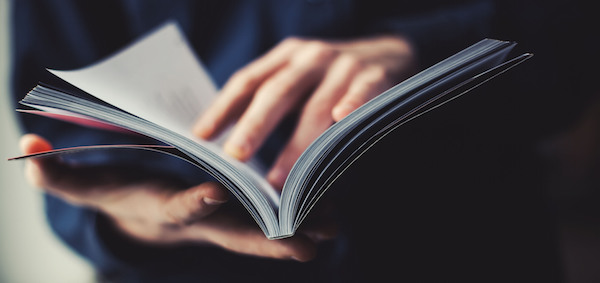 Tweaking Royalty-Free Images
If you need to deliver a specific message, such as an announcement of a contest or event, look for a royalty-free image that conveys the visual aspect of your post and then add text and other elements with Photoshop to create your own unique image. If you don't have Photoshop, there are free photo editing tools available.
Here's an example of a modified stock image from our How to Create a Free Giveaway that Facebook Fans Will Love article.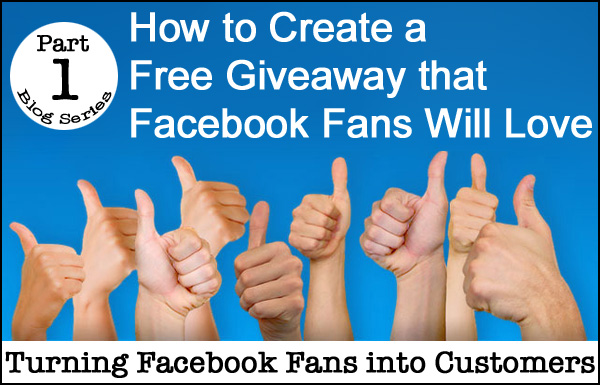 Text as Images
Much like creating your own high-quality posters, you can illustrate a blog post with an image created entirely using the decorative text functionality of Microsoft Word or the enhanced text functionality of PowerPoint. In this case, the text itself becomes the art. Some elements that can be used include color, shape, shadowing and text effects that turn words into art.
Here's an example of using text as an image from our Zinger headlines that quickly engage readers article.

Taking Your Own Photos
Sometimes, whether by choice or necessity, it makes sense to take your own photos, and for some people it may be the norm. If you're a bird-watcher or classic car enthusiast, you already have the subjects for your images nearby. Perhaps you're writing a post about your company, or a post in which your company has generated an image that would go perfectly with the topic. You may have very specific image needs that you're unlikely to find in traditional sources.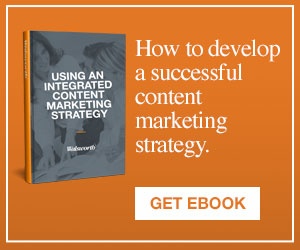 If you like to use your own photos when you can, it's a good idea to keep an archive of images organized in folders and sub-folders, perhaps with specific photo tags so you can search for, for example, "peach," or "heron," or "mosquito." If multiple people will be accessing the photos, keep them on a network drive or a cloud drive such as Google Drive, Dropbox or Amazon Cloud. When you don't have an image on hand, you can either shoot it yourself or try one of the other methods mentioned earlier to get an outside photo.
Here's an example of using taking your own photo from our Ideas for a Fun Office Halloween Party article.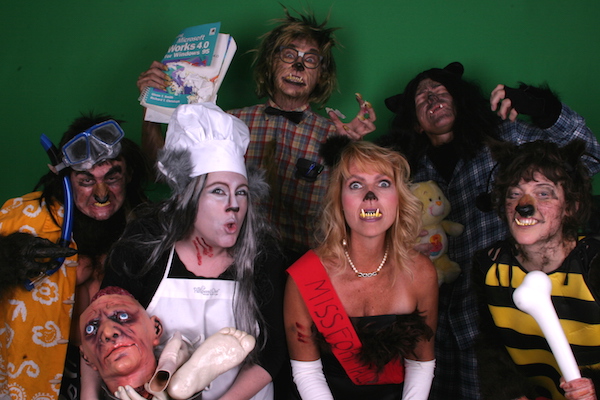 Whether you're looking to bring a smile, draw in readers with the "ick" or "awww" factor, or catch their attention with bold colors and features, a plethora of images awaits you. If you find yourself spending way too much time searching for just the right image, it may be time to expand the methods you use.