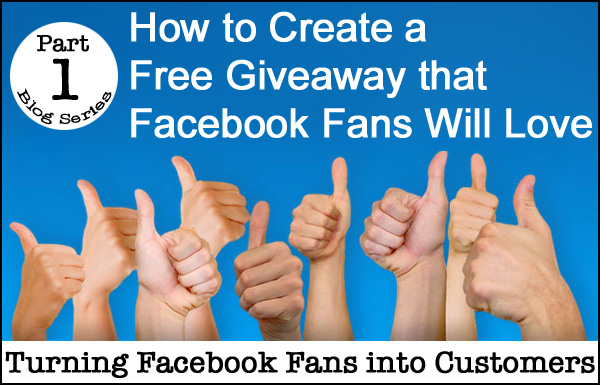 How to Create a Free Giveaway that Facebook Fans Will Love
Special Announcement: This post is part of the How to Create Successful Facebook Ad Campaigns series – tips, techniques and strategies to grow your business with Facebook. To read all of the posts in this series, click here.
Why Facebook Marketing?
If your business or organization needs a steady flow of targeted, interested and motivated customers and prospects to grow, then Facebook may be the right marketing tool for you.
Leveraging Facebook's robust audience targeting capability along with its sophisticated, but easy-to-use, ad creation and measurement tools, will help you reach the people who matter most to your business. Plus, you only pay for the audience you want to reach and actions you want them to take.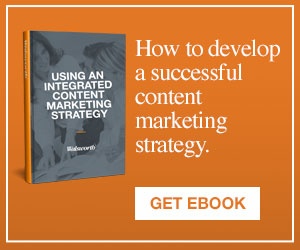 So, whether you are an executive director of an association or a magazine publisher, this Facebook Marketing blog series will help you better understand how to take advantage of Facebook's rich advertising features like Power Editor to micro target new customers, members or subscribers by using the data you have for existing members or customers. No other marketing tool can deliver such powerful reach at such an affordable cost.
This is an four-part roll-up-your-sleeves-and-get-ready-to learn-series. Each how-to post is intended to give you specific actions so you can use Facebook to grow your business beginning today. Here's what you can expect to learn over the next several weeks.
Need Facebook Marketing training right now? Please contact us to schedule a free consultation.
Create the Hub
Before getting started with learning how Facebook can help you grow, be sure that your business or organization has a Facebook business page, which is the hub for Facebook marketing. Having a Facebook Page makes your business:
Discoverable: When people search for you on Facebook, they'll be able to find you by reaching your business page.
Connected: Engage with your customers, who can like your Page, read your posts and share them with friends.
Relevant: Your Page can help you reach large groups of people, with messages specific to their needs and interests.
Smarter: Page Analytics will give you a deeper understanding of your customers and your marketing activities – what they like and share with others.
To create your Facebook Page, click here.
Show Value First
The primary strategy for effective Facebook marketing isn't to use the social media platform as a way to sell directly to people, but to use Facebook as a way to attract the right people – the right prospects – to your product or service so they can better understand the value you provide.
After experiencing the value your company provides, Facebook users will be more likely to become your customer. So, before creating your first Facebook ad, the first thing to consider is what you can provide for free. Make sure the giveaway is so relevant, desirable, and value-packed that it will hard for someone to resist it.
The Anatomy of a Can't-Resist Free Giveaway
Your free giveaway offer needs to solve a problem in easy-to-follow and actionable steps. Additionally, put together a giveaway so irresistible that people would be willing to pay for it. The giveaway's goal is to make it attractive enough that Facebook users will gladly provide their contact information (name and email address, for example) to receive it.
Once you have names and email addresses, you can then begin sharing your company's products and services, which will give you the opportunity to generate revenue later in the sales process (this strategy is the topic of the next blog post in this series).
Your free giveaway can be packaged up in different ways. These are the most common ways to deliver your free content:
Audio file of a presentation
Video of a recorded webinar or presentation
One-on-one training call
Free business analysis or assessment
Coupon or discount code
eBook
Email series
Invitation to a live event
Workbook
Fast start guide
Next, finding the perfect can't-resist giveaway is simple. Here are some ideas:
Look at your best-performing website article or blog posts for eBook or webinar content ideas. To do this, review your website's site analytics to determine what content is being viewed most often. When reviewing this information, think about how you could group several posts together. This strategy is a good way to create an eBook without having to write it from scratch.
Ask your customers via social media what they value most from your business or organization. Facebook and Twitter make this easy and highly visible. Consider posting a question as simple as: If you could receive something for free from [your business name] what would it be? Also look at what social media content is receiving the most engagement. Posts that receive several Likes or Retweets are a sign that the content resonates with your target audience.
What questions do your customers ask most often and then consider how you could provide the answers for free. Take a look at your customer service call logs or database to determine what questions are asked frequently.
The Most Important Ingredient
The most important ingredient in determining the best free giveaway your business can offer is to make certain the free giveaway is aligned with what you plan to offer as a paid service, product or program.
For example, if you are a relator, consider offering a free guide on how to prepare a house before it goes on the market, or if you are a magazine publisher you could give away a past issue or app version of your magazine.
Need more ideas? Check out these successful Facebook free giveaway offers:
Giveaway Example #1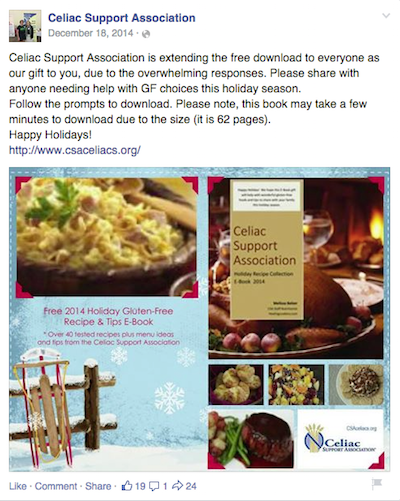 Giveaway Example #2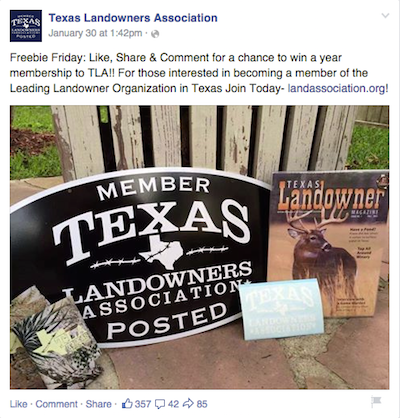 Giveaway Example #3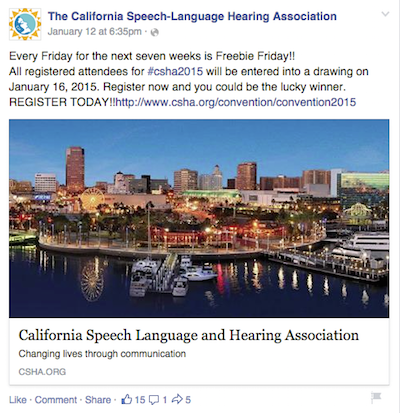 Giveaway Example #4