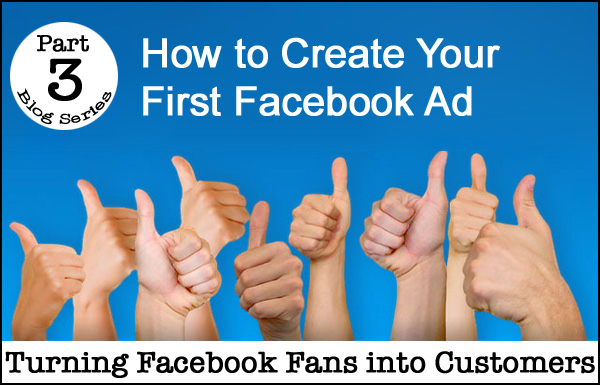 How to Create Your First Facebook Ad
Special Announcement: This is the third post in the four-part series How to Create Successful Facebook Ad Campaigns – tips, techniques and strategies to grow your business with Facebook. To read all of the posts in this series, click here.
A Quick Review
Now that you have your can't-miss free giveaway offer and a plan to convert Facebook fans who want this offer into prospects and then customers, it's time to create a compelling Facebook post, which can be turned into a Facebook ad later.
Let's get started…
Test It!
The best way to create a great Facebook ad is by creating a great Facebook post first. People don't come to Facebook looking to buy something. Instead, most folks want to see posts that are visually rich and add value.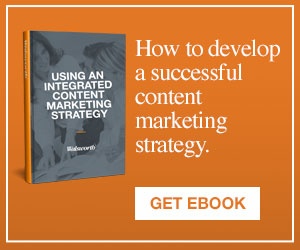 By creating a Facebook post first allows you to test the engagement effectiveness of the content before spending money on an ad. Meaning, if people are Liking, sharing and commenting, you probably have a good candidate for a Facebook ad on your hands. If there's no activity on the post, you may want to go back to the drawing board.
Six Characteristics of a Good Facebook Post
Start here for creating a post:
Use an image. According to PageProgressive.com, posts with a single image drive 120% more engagement than a post without an image. Including a photo album increases post engagement by 180%.
Focus on them. Make the post content about them, the Facebook users, your audience, not you.
Keep it short. Posts with around 80 characters perform best. If you can't get your message across in 80 characters, then 250 characters (about two lines of text) is the maximum for optimal engagement. However, when converting post into an ad, there are character limitations which are referenced below.
Be specific and actionable. In other words, what do you want the person to do after reading your post – click a link or the Learn More button?
Ask, don't tell. Should, would, which and who questions tend to get the most response.
Write like a real person. Write the content like you are talking to a good friend.
Examples of Good Facebook Posts
Keeping the six characteristics in mind, check out these Facebook posts.
Example #1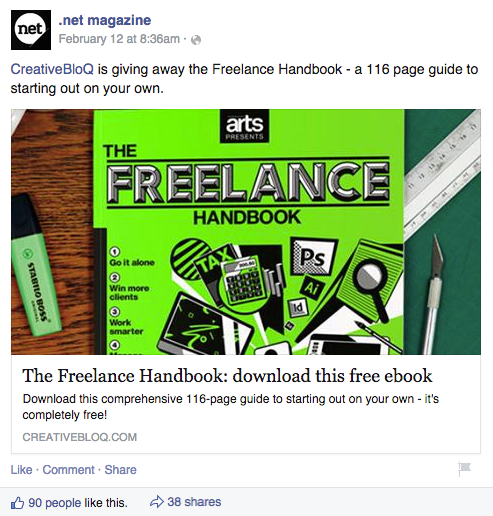 Example #2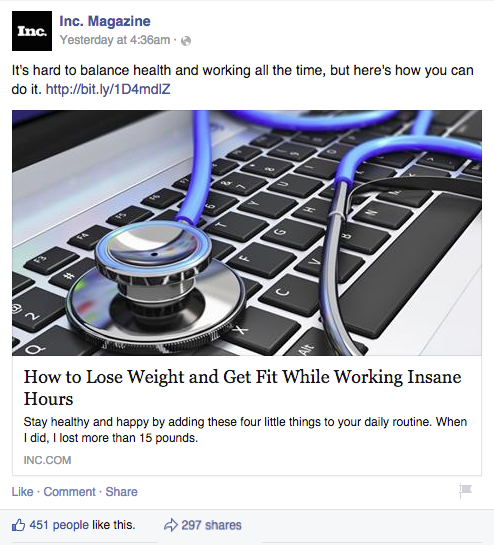 Example #3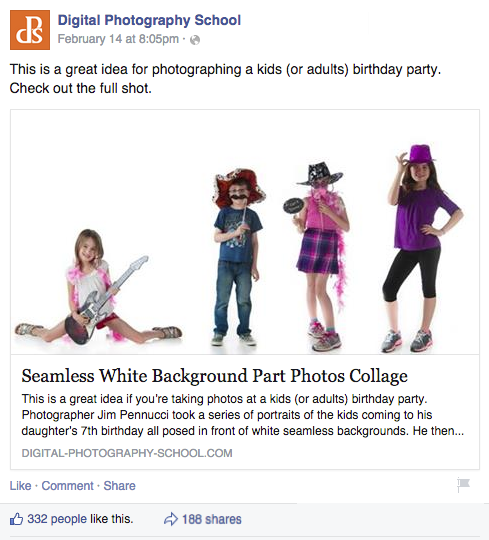 Image Guidelines
Now that you know that a good image can increase your Facebook post's engagement, follow these guidelines to make certain you are using images properly:
Use images with people, not just objects.
Find images with bright colors.
Image upload size should be 1200 x 628 pixels. If the image size is smaller than 470 x 246, the image will appear as a thumbnail in the post or ad.
There's also a 20% text limit on an image that's used as an ad. This means that on-image text can't cover more than 20% of the image. Facebook enforces this to discourage images from becoming banner ads. To help you determine the text coverage on an image, Facebook has created a free and easy tool to use – the grid tool.
Text Guidelines
There are four text areas on a Facebook post:
Text: This is the copy that appears above the image for desktop and mobile users and under the headline when the post is converted to an ad and is placed in the right column (sidebar). As noted earlier, the best practice is to keep this copy short. If you plan to convert the post to an ad, maximum number of characters for the Text area can't exceed 90.
Headline. This is the larger text that appears directly below the ad for desktop and mobile users. When converted to an ad, the maximum number of characters is 25.
News Feed Link Description. As the name indicates, this text only appears in News Feed ads. The maximum number of characters is 200. The Link Description area is available in Posts, so use it as way to communication more information about your product, service or organization.
URL. This is the name you want give to your URL, which appears under the image. If you are linking to a URL with a long string of characters, considering shortening the URL into something more concise and branded.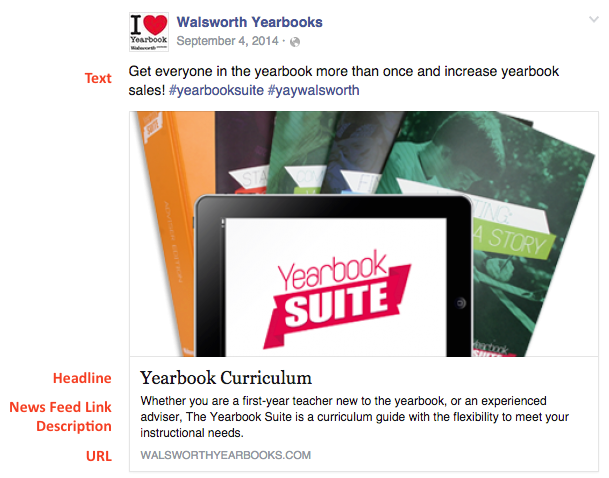 This is an four-part roll-up-your-sleeves-and-get-ready-to learn-series. Each how-to post is intended to give you specific actions so you can use Facebook to grow your business beginning today. Here's what you can expect to learn over the next several weeks.
Need Facebook Marketing training right now? Please contact us to schedule a free consultation.