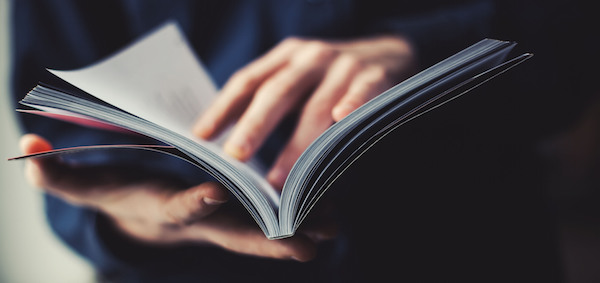 Investing in Print Magazine Pays Nonprofits Dividends
Nonprofit organizations have a never-ending job of getting their word out to attract supporters. Letting people know about your organization – why it exists, what it does, who it helps and how they can support it – increases interest, participation and funding. The Internet, email, digital publishing and social media have greatly increased the ways nonprofits make connections with people, but good old-fashioned print publishing has its place, and magazine printing can greatly benefit your nonprofit.
A Strong Partnership
It's not a question of whether print or digital is better. Print and digital complement each other, like Facebook and Twitter, a website and a blog, a magazine and a newsletter. Not only does every piece of the publicity puzzle have a somewhat different fit, one piece can lead to another. Your print products lead to your digital products, and vice versa, and each one makes the other stronger.
As covered in our The Role of Your Website in Your Integrated Content Marketing Strategy, all your content should drive readers to your website where you can deliver a strong call to action. This will enable you to employ fundraising best practices, such as covered in Nonprofit Tech for Good's 10 Online Fundraising Best Practices for Nonprofits article.
Something in Hand
Print publications are an important part of an organization's integrated content marketing strategy and give audiences a tangible way to stay connected to the work an organization is doing. It also provides another way for you to show how others are joining or supporting your mission.
A Wider Reach
The Internet is fast and fickle. The printed word, not so much. While your audience may see your blog or social media posts, a print magazine offers a less fleeting medium to engage them. A simple glance at your magazine on their coffee table or counter can easily prompt your readers to continue thinking about your mission. And friends and family are likely to pick up your publication, expanding your reach to new audiences.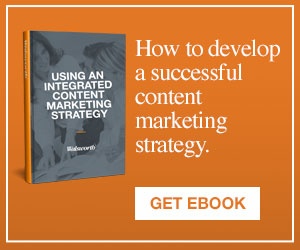 Since everyone appreciates choice, and since even those who embrace reading on digital platforms sometimes prefer print, consider providing both print and digital content to boost your nonprofit organization's reach.
Depending on the focus of your nonprofit, some of the readers who don't have access to digital content may be the very people you want to help, or could benefit in some way from reading more about your organization. Providing print access to important information could make a difference for them.
Don't forget that professional offices and local businesses often provide magazines for their patrons, and since they are interested in supporting their community, they are likely to consider your print publication as one on their magazine rack.
Fewer Distractions
People's lives are filled with distractions. Being engaged in a print magazine doesn't stop the world from turning. But reading an article or a blog post, or skimming social media, can lead to distractions within the chosen medium. There's no guarantee that someone who leaves your blog post for a funny cat video will return, whether that person is using a desktop computer, a laptop, a tablet or a smartphone.
There's Something About Print
Even for those of us who tote more than one mobile device at a time and are always connected, sometimes we really like to read the printed page, whether it's a book, magazine or newspaper. There's something about seeing the whole design, the tactile sensation of the page as you turn it, relaxing as you settle in to read. Those aspects are lost online.
A quality print magazine shows that your nonprofit is serious about what it does. The publication makes a statement, illustrates professionalism and shows a commitment to the organization.
Magazine printing can pay dividends for your nonprofit organization by increasing exposure, educating people, and helping you attract donations and volunteers.