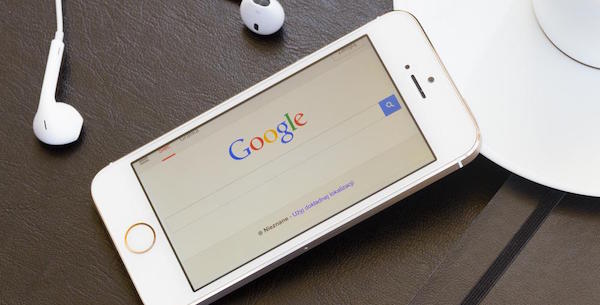 Google Says It's Time to Take Mobile Seriously
The number of users of mobile devices such as tablets and smartphones keeps growing, and the ways that Internet content is made accessible must increase, too. Website operators and mobile users should note a key change by Google to its search algorithms in which search results are tailored more toward mobile users.
Starting April 21, websites' mobile-friendliness will become a stronger ranking factor in Google search results around the world, the search engine giant announced in a February blog post. As a result, mobile users should see high-quality, relevant content optimized for their devices.
"When it comes to search on mobile devices, users should get the most relevant and timely results, no matter if the information lives on mobile-friendly web pages or apps," Google stated in the blog post.
This is an excellent time for website owners to focus on search engine optimization (SEO) by ensuring their sites are mobile-friendly and will rank high in search results. Google offers a guide to mobile-friendly websites, tools tools that webmasters can use to learn how Googlebot views their pages. Anyone can use Google's free Mobile-Friendly Test to determine whether a website is mobile-friendly.
What If Your Site Isn't Mobile-Friendly?
Webmasters who discover their sites are not optimized for mobile devices can take steps to change that.
If you use Google's Mobile-Friendly Test and discover that a page is designated as not mobile-friendly, you will see reasons on the left listing factors such as too-small text, links too close together and content that's too wide for the screen. In the center of the page, you'll see an image of how the site would appear on a mobile device.
On the right will be links to information on how to make the page mobile-friendly, depending on whether the site uses a content management system or was built by the webmaster or someone else:
If you use a CMS, Google provides detailed instructions based on the software (WordPress, for example).
If a web developer created your site, or if you want to work with a developer to transition from a desktop site to a responsive site, Google has tips on how to choose and work with a developer, what questions to ask, and what services to request. My What's the Big Deal about Responsive Web Design? article explains more about what responsive design is and why it's important to your business.
If you made the site yourself, Google provides detailed information on mobile configuration, communicating with search engines, configuring for different devices, and avoiding common errors such as blocking JavaScript files, unplayable content and irrelevant crosslinks.
If your site doesn't measure up, it's important to take steps to ensure that you reach mobile users online. Google's expansion of mobile-friendliness as a significant ranking factor is a major change destined to have profound effects. It will greatly benefit people using mobile devices; how much it benefits website owners depends on how well their sites are optimized to reach those users.
Indexed Apps
Another recent change is that Google has started to use information from indexed apps as a factor in search rankings for users who have Android apps installed on their systems and are signed in. This will lift content from indexed apps to higher placement in search results. As an example, if a mobile user searches for a recipe, craft instructions or other information, Google will show deep links to relevant Android apps installed on the device.
The Google developer site offers details on how to implement App Indexing, which will allow Google to surface the app information in search results.
Google had already made numerous changes to its algorithms to adjust to the increasing usage of mobile devices, including updates to ensure sites' mobile viewability and labels designating mobile-friendly websites. The April 21 update is the latest update in its efforts to make searches more mobile-friendly, and website owners should pay close attention.