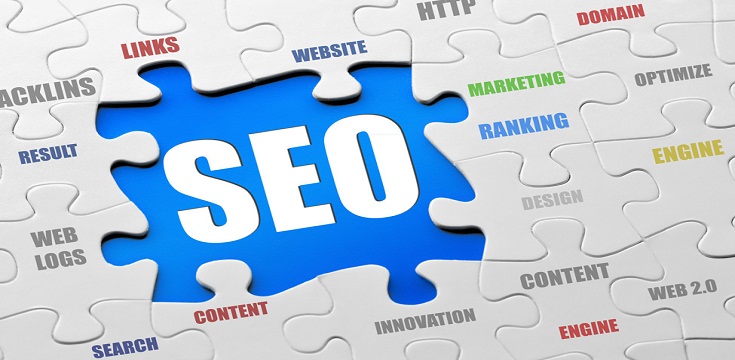 7 Essential SEO Tips and Techniques
Is search engine optimization (SEO) dead? All too often, SEO aligns with unprofessional practices, such as link buying, web spamming, content farming and article spinning.
While old-school SEO tactics such as keyword stuffing and link buying may very well be "dead," when it comes to optimizing content for discovery and conversion, SEO is very much alive.
So too is optimizing websites for user experience – especially when it comes to mobile platforms and responsive site architecture.
SEO is one part content creation and promotion and one part conversion optimization. All aspects of SEO must seamlessly lend themselves to providing an awesome user experience.
Here are the seven essential SEO techniques that your business needs to follow:
Original, engaging content wins.
Publishing high-quality, original content that leads individuals to comment on, link to and share is the best way to organic SEO success. Google is practically begging websites to employ this best practice by prioritizing in-depth, long-form articles in their search results by reversing the flaws of its page rank algorithm that had previously rewarded low-quality, keyword-heavy content over genuinely valuable writing.
Keywords research matters.
Yes, 2014 is all about content curation and promotion – not about optimizing around one or two awkward keyword phrases. But this doesn't mean that keywords do not still matter, especially when it comes to gaining insight into what your audience is searching for.

Use tools such as Google AdWords Planner, Ubersuggest, and Bing Keyword Tool to gain insight into the most popular and relevant search terms for your business. Optimize your content around these terms and the latest search trends by using data from Google Trends to put your content on top.

Write great headlines.
And no, we don't mean the infamous click-bait headlines associated with Upworthy, which the Atlantic reports is actually moving away from the notorious 'you won't believe what happens next' approach.

Great headlines still provoke curiosity, but they marry this curiosity with keyword optimization and actual substance. Give your readers a reason to click while also connecting with your audience in a way that builds a long-term relationship with your brand.

Optimize site architecture for mobile.
Year-on-year mobile website traffic has increased by 78% and now accounts for nearly a quarter of all website traffic. With more than six billion mobile devices in use worldwide, mobile search queries are expected to exceed desktop queries this year.

Four out of five consumers use mobile to not only comparison shop, but also make purchases, according to ComScore. Build a better website with intuitive navigation that delivers an easy path to your sales funnel for both desktop and mobile visitors.

Optimize site content for mobile.
Not only should your site's architecture be optimized for mobile, but so too should your site's content. This means finding the right mix between quality, long-form content and readability.

Atomize content into smaller, digestible pieces using lists, bullets and subheads. There's a good chance your content is going to be consumed while waiting in line for coffee or commuting to/from the office; make sure the key takeaway points are in the headlines, subheads and intro graph.

Use responsive design.
Responsive design is key for a seamless viewing experience across mobile and desktop platforms. Gone is the awkward zooming and pinching required for viewing site features on smartphones or tablets; instead, site content displays perfectly to match the screen view regardless of the tablet or smartphone's orientation or display size. Site integrity is maintained by having content fluidly shift between displays of one, two or three columns.
Optimize for semantic search.
Semantic search, powered by Google Hummingbird, is redefining how Google returns search results. Semantic search results are highly personalized and contextualized; for example, search for something near your home, and you'll get a list of brick and mortar stores near your physical home address – even if you're located halfway across the country. Semantic search runs off structured data markup, which is rich data snippets added directly to a page's HTML markup.

Structured data makes it easy for web crawlers to quickly identify basic data (name, address, place) along with different tagged elements. Adopting structured data markup is key for semantic search optimization – and higher overall ranking in search results.