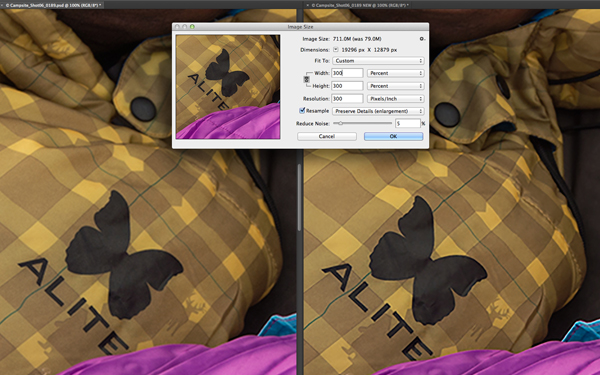 10 Helpful Photoshop CC® Features for Designers
If you are a professional designer like me, you probably get pumped up when you find tools that help make your job easier by saving time and enhancing quality. Version 14.0 of Adobe® Photoshop®, commonly known as Photoshop CC, did just that by improving capabilities from previous versions as well as by adding brand new ones.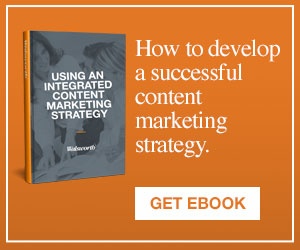 Released on June 17, Photoshop CC includes the following 10 features that professional page designers should be aware of.
Intelligent Upsampling

One of the Photoshop CC features I'm most excited about is intelligent upsampling, which allows you to enlarge a low-resolution image without introducing noise. You could upsample in Photoshop before if you knew what you were doing, but this new feature takes the guesswork out of the process and preserves the image's sharpness and detail when you need to enlarge a small image for print. Intelligent upsampling is also useful for enlarging a full-size image for billboards and posters.

Smart Sharpen 

The version of Smart Sharpen in Photoshop CC is the most advanced sharpening tool currently available. It maximizes clarity by automatically reducing halos and other types of noise to produce crisp edges and rich textures. You can also fine-tune this feature to obtain natural, high-quality images.

Camera Shake Reduction

Designers are often unable to use images due to camera motion caused by a lens with a long focal length or a slow shutter speed. Camera Shake Reduction restores an image's sharpness by analyzing the camera's trajectory and adjusting the image to correct for this motion.

Adobe Generator

Photoshop CC includes Adobe Generator, a new feature that lets designers access Photoshop files more deeply than ever before. This capability allows software tools to automate many design tasks within Photoshop, which will reduce development time and simplify workflows.

Real-Time Image Asset Generation

Another capability of Adobe Generator is a feature that performs real-time image asset generation. This technology saves layer groups and tagged layers as separate files in the image format of your choice, all in the same folder. Adobe Generator eliminates the need for you to slice the image assets manually so you can export them when you're designing screens. This is especially helpful when creating assets for the app version of your print publication.

Camera Raw 8 Support

The ability to make Camera Raw edits allows you to filter Photoshop layers, so you can enhance these image components separately. Photoshop CC introduces Camera Raw 8, which has new features such as the ability to correct for distortions in perspective, heal images and create vignettes.

Extended Features

The Creative Cloud capability in Photoshop CC includes many extended features that increase your ability to edit images and videos. Creative Cloud contains the features that were previously part of the Photoshop Extended feature set, such as image analysis and advanced 3D editing tools.

Editable Rounded Rectangles

Photoshop CC has the ability to edit rounded rectangles such as corner radiuses, which is one of the features most often requested by page designers. You can change the size and other parameters of these shapes before and after creating them.

Multi-Shape and Path Selection

The ability to select multiple shapes and paths allows you to target a layer or path with a new filter mode, even when a document contains many paths. This feature reduces the number of mouse clicks needed to target a particular path.

Adobe Edge Reflow CC Integration

This capability allows you to bring your Photoshop assets into Edge Reflow CC with one click, so you can quickly edit your layouts. Edge Reflow CC uses a responsive web design.
Keep in mind that Walsworth provides design services and offers technical support for page-layout software. Since we want you to be successful, please contact us if you need assistance.
Adobe, InDesign, and Photoshop are trademarks of Adobe Systems Incorporated in the United States and/or other countries.