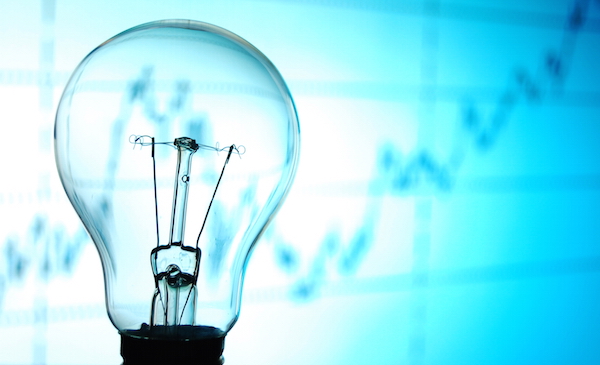 5 Revenue Boosting Ideas Publishers Should Focus on in 2015
Creative ideas for revenue strategies can bring big returns for magazine publishers. During one of their conferences, Niche Media gathered 50 revenue-boosting ideas from publishers in attendance. We combed through all 50 ideas and picked five we think you can use to get the ball rolling toward greater revenue in 2015:
Spend more time on social media. It doesn't cost much to do more here, and the effort is absolutely worth it. Your potential customers are out there using Facebook, Twitter and Tumblr every day, and it's up to you to reach them and position yourself as a company they will want to do business with.
Give plenty of attention to the social media biggies – Facebook and Twitter – with regular posts and shared content. Share photos, promote your events, post your articles and blog posts and share those of others, join or start conversations, interact on Facebook pages and in Facebook groups, friend people you interact with on Facebook, and follow people on Twitter who are customers or resources.
Explore the possibilities of LinkedIn – optimize your profile, create a Company Page, join and participate in Linked In Groups for networking.
Post eye-catching imagery showing off your products and services on sites such as Flickr, Instagram and Tumblr.
Embrace Google Plus, with its handy integration with Google Apps, and build resources and connections through Google Groups.
Pinterest isn't just for arts and crafts. Its vivid interface is an ideal way to quickly build up your own boards and network with other users. As a publisher, your own dynamic content is well suited for the visual nature of Pinterest.
Videos are a prime way to connect on the Internet. Set up a YouTube channel if you don't already have one, and post creative company videos. Use Twitter's Vine app to share short video clips (a maximum of six seconds, so make it count).
Check out our many articles on using social media more effectively.
Put on creative events that get remembered. Whatever the event, choose a specific, eye-catching color scheme and a clever theme that is something new or puts a twist on a familiar favorite. Imagine a conference room decked out like a Dashiell Hammett or Raymond Chandler detective novel, with period costumes worn by presenters, and a relevant mystery afloat amid the festivities. The same could be done with a "Star Trek" theme. Niche Media, which puts on its own events for niche publishers, says if you put on a wild show every time, people will wonder what you've got up your sleeve this time around. The more interest you generate, the more attendees and sponsors will come your way. Our 10 Ways Association Events are Improving article contains some good ideas for you to consider when creating your own event.
Create spec ads for potential advertisers. Show advertisers your creativity and what you can do for them by mocking up advertisement options you believe flatter their products and services. Ask your ad sales reps to create one spec ad a month in hopes of luring new clients. To that end, add young interns to the mix along with your experienced sales force to drive innovation and spark sales with new ideas while also mentoring youth. Additional ideas for growing advertising revenue can be found in our Growing Ad Rates without Shrinking Revenue article.
Distribute a daily e-newsletter. Niche Conference attendees said they don't bother with a monthly or even weekly e-newsletters because they limit your ability to engage your audience. It may sound like a lot of work, but look at it this way: You can put 5,000 words into one monthly newsletter, or you can divide that content into shorter bursts that are easier to read. Make sure each edition has rich content, vibrant art and strong design, and incorporate space for short bits of warmth and humor into the design. The more you can connect with clients, the more they will remember you.
Think outside the box to become an invaluable resource. Niche publishers have the flexibility to do things differently and set themselves apart. And if you're not a niche publisher, you can still think like one. Consider how you can become a formidable resource for your audience, giving them the kind of personalized service large organizations often don't. Share information, provide tech-savvy tips and astute analysis, answer questions, provide strategy advice for your advertisers, and proactively work with your advertisers to help them get the most from their advertising budgets. These efforts can position your company to be valued and trusted by both readers and advertisers. Going the extra mile shows you consider them as something more than just accounts receivable. This not only helps retain customers, but also creates good word-of-mouth advertising.
These are just a few ways you can boost revenue for your publication. If you would like more ideas, check out Niche Media's entire list of 50 revenue ideas.