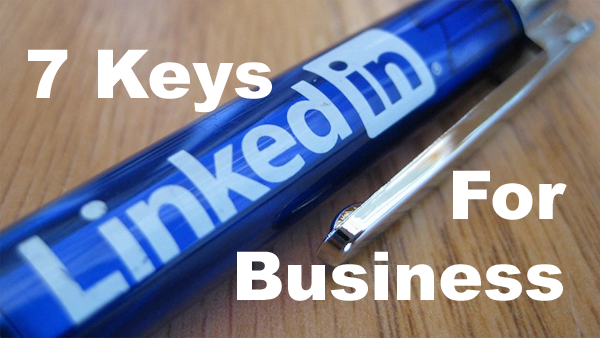 7 Key Ways LinkedIn Can Help Your Business Reach Your Audience
If you're not actively using LinkedIn for your company's marketing, you're missing out on a huge potential audience.
LinkedIn is the third-most popular social networking site behind Twitter and Facebook in terms of unique monthly visitors. Some 255 million people visit the site each month, ranging from individual employees to leaders of business.
Here are seven ways your company can utilize LinkedIn for marketing to reach and engage your audience:
1. Tell Your Story With a Company Page
Optimize and maintain your company page. Compile a concise yet engaging company description and overview. Add your company logo and a banner image to ensure that LinkedIn members will see these visuals clearly when they search for your company.
Study the LinkedIn platform to ensure that you utilize the right tools to create the most modern layout you can. As part of the process, examine the pages of businesses you admire.
2. Showcase Your Products and Services
Develop Showcase Pages, which branch out from your main company page, targeting products or services, or separate arms of your business. This helps pinpoint the user experience to a specific area of interest.
3. Leverage LinkedIn Groups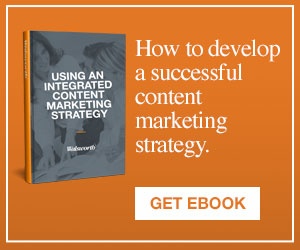 Create your own LinkedIn Group within your industry and join existing groups as well. Your created group, and any relevant subgroups, can help establish you as an expert in your industry and encourage followers through helpful tips and robust posts. Join related groups developed by other companies within your industry, and interact with those companies to create a camaraderie you can build on.
Within the group, send messages to members through LinkedIn Announcements, which go directly to their email inboxes. These messages can keep people engaged.
4. Boost Your Company's SEO on LinkedIn
With more than 364 million members, LinkedIn is a valuable source for developing B2B leads and making other connections. Like your website and your blog, your company page on LinkedIn should be optimized for SEO.
These tips can increase your SEO presence on LinkedIn:
Change your name (sort of). Target the name field by including a title as part of your last name; for example, John Smith, magazine publisher, or Mary Jones, association director. These examples would increase their search engine rankings for "magazine publisher" and "association director."
Don't use your job title as your professional headline. Instead, use target keyword phrases; for example, Ted Prodromou wrote in an article on the website Digital Marketer that he uses the headline "Best-selling, Award-winning author of Ultimate Guide to LinkedIn for Business & Ultimate Guide to Twitter for Business." He ranks No. 1 for the search "award-winning author" and gives his books enormous exposure by including their titles.
Pepper keyword phrases naturally. Include keyword phrases seamlessly in your summary, your experience, your interests and your skills. You can list up to 50 skills on LinkedIn, so use them all and make them count. Those skills will be displayed to other LinkedIn members who will be asked if they wish to endorse you for those skills; the more endorsements you receive for each skill, the bigger the boost to your search ranking.
5. Tap the Power of Pulse
Publish articles on Pulse, LinkedIn's publishing platform, and promote the content on your Company Page. Pulse is powerful yet easy to use to publish for readers; you can also read industry news on Pulse yourself as a consumer.
6. Find Out Who's Reading
Utilize new analytics for publishing on LinkedIn that were announced in the spring of 2015 to get insights into who's reading your copy so you can best target and reach those who are the most engaged with your content and your company.
7. Promote Your Page To Gain More Followers
When you're satisfied that you have a robust, compelling Company Page, promote the page in several different ways.
Motivate employees to add the company to their personal LinkedIn profiles to ensure they'll get company updates and can share them easily and quickly.
Get the word out about your page through your newsletter and blogs, and via a link to the page in your email signature.
Place LinkedIn's Follow Company button on your website to entice more followers.
These are just a few tips to make the most of your exposure on LinkedIn, which offers a wealth of opportunities for businesses to network, market and find customers among the hundreds of millions of other companies using this powerful platform.