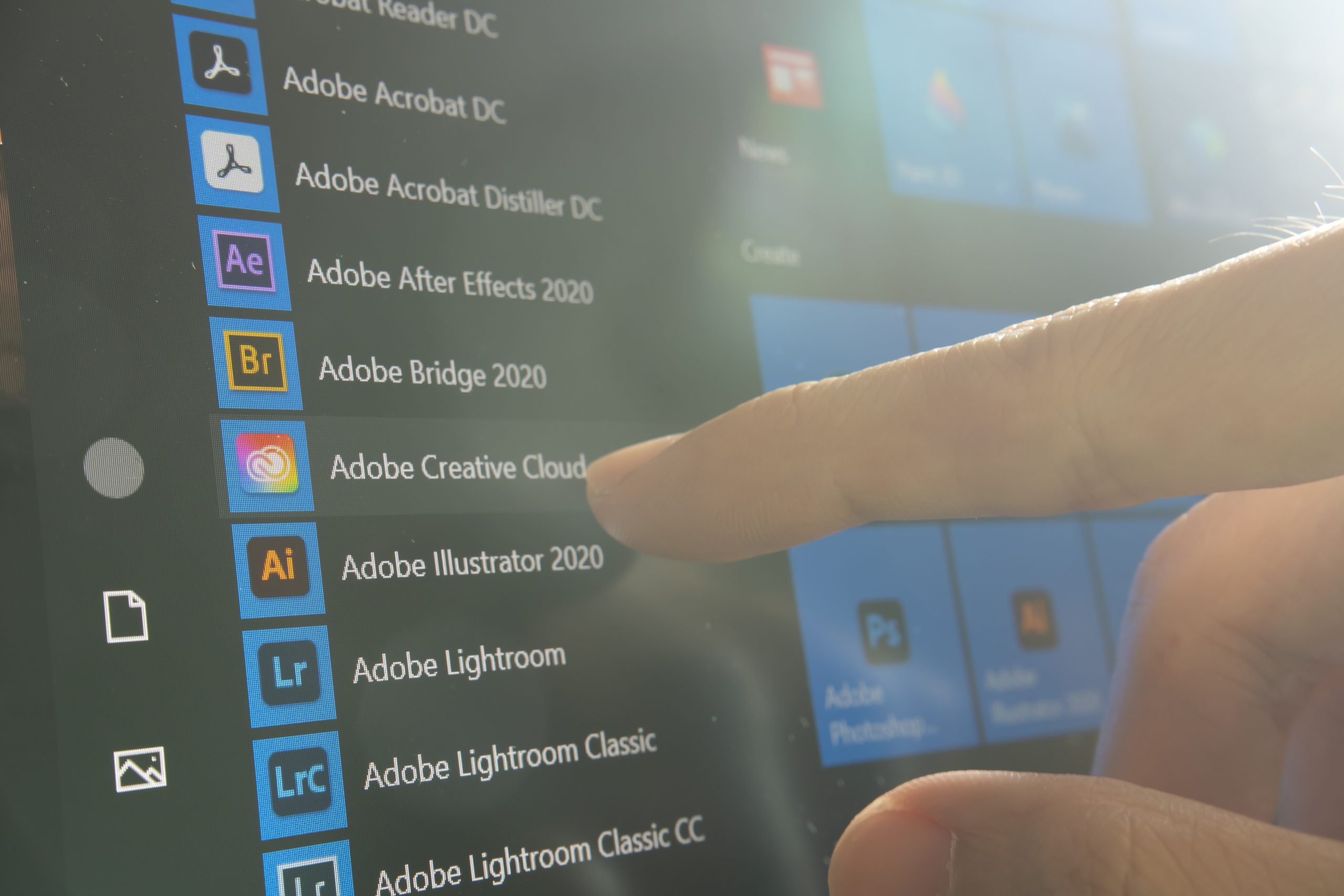 Adobe Creative Suite Introduces New Design Features
Adobe recently rolled out significant updates to its Creative Suite, bringing notable changes to Adobe InDesign, Illustrator, and Photoshop. Several of these updates integrate generative AI into the Adobe design programs, allowing users to alter images like never before. Keep reading below for a summary of these recent updates and tips for how they can be used to enhance your projects.
Adobe InDesign Updates
Enhanced Style Packs
Style Packs, introduced last year, have undergone substantial enhancements. The number of available packs has expanded from 10 to 23, providing users with a more diverse range of design options. The latest feature allows users to create custom Style Packs, enabling a personalized touch to their designs.
Page Visibility Control
Adobe InDesign now offers improved control over page visibility. Users can choose to hide specific pages from exports and presentations. It's important to note that pages are only hidden during export, presentation mode, or printing – hidden pages will still appear when viewing the entire document.
This feature can be accessed by selecting "hide spreads" in the pages panel. When exporting a presentation with hidden pages, users have the option of including those pages by simply checking the "include hidden spreads" box on the export options screen.
Publish Online Improvements
The "Publish Online" feature has seen upgrades, including the integration of Google Analytics for detailed traffic and engagement insights. Enhanced search functionality enables users to search and copy text in published documents. Additionally, a new suffix feature has been introduced for exporting JPG or PNG files, providing more flexibility in file naming.
Adobe Illustrator Updates
Retype
A new feature in Adobe Illustrator, "Retype," allows users to convert outlined text back into editable live text. This proves beneficial for making changes to text elements that were initially outlined for specific design purposes.
Mockup Generator
Illustrator now boasts a Mockup feature, enabling users to visualize their designs on various items such as apparel, branding or packaging. Users can easily apply and manipulate these mock-ups for a realistic preview of their designs.
Text to Vector
A unique addition is the "Text to Vector" panel, allowing users to turn typed phrases into images. By typing a description, users can explore various image options generated by Illustrator, providing creative alternatives for design elements. Text to Vector generates several graphic options based on the text you provide, as well as the ability to edit each graphic in a variety of ways.
Adobe Photoshop Updates
Generative Expand
A notable addition to Adobe Photoshop is the "Generative Expand" feature. This tool allows users to easily increase the size of images without needing to change their ratio or lose resolution. Generative Expand offers multiple options for AI image expansion, allowing users to pick and choose the option that looks most realistic.
By using the Crop tool to extend the image and applying Generative Fill, users can fill in added space, making it a valuable tool for adjusting images to fit specific design requirements.
Generative Fill
Generative Fill allows users to easily add AI-generated imagery to their projects by selecting a target area and entering a brief prompt. Generative fill can be used to quickly add features to photos that seamlessly blend in with the original image. For example, Generative Fill can be used to add trees to the background of a photo, clouds into the sky, or even fish jumping out of water.
Advanced Removal Tool
The removal tool in Photoshop has undergone improvements. Users can now draw around the area to be removed without filling the entire shape. Additionally, the tool allows subtraction from your initial selection, enhancing precision in editing.
Join James Wamser in Exploring These new Adobe Features
For an easy-to-follow demonstration of how these new tools can be used, we've provided a free webinar led by Adobe-certified instructor James Wamser. In this webinar, James walks through the process of using each of these features, providing tips and tricks as well as common mistakes to avoid. James has also created a concise, helpful guide to these changes that will be linked in the video description.
Final Thoughts
These updates collectively contribute to a more versatile and user-friendly Adobe Creative Suite, empowering designers to bring their creative visions to life with greater efficiency and flexibility. Designers are encouraged to explore these new features and integrate them into their workflows for an enhanced design experience.