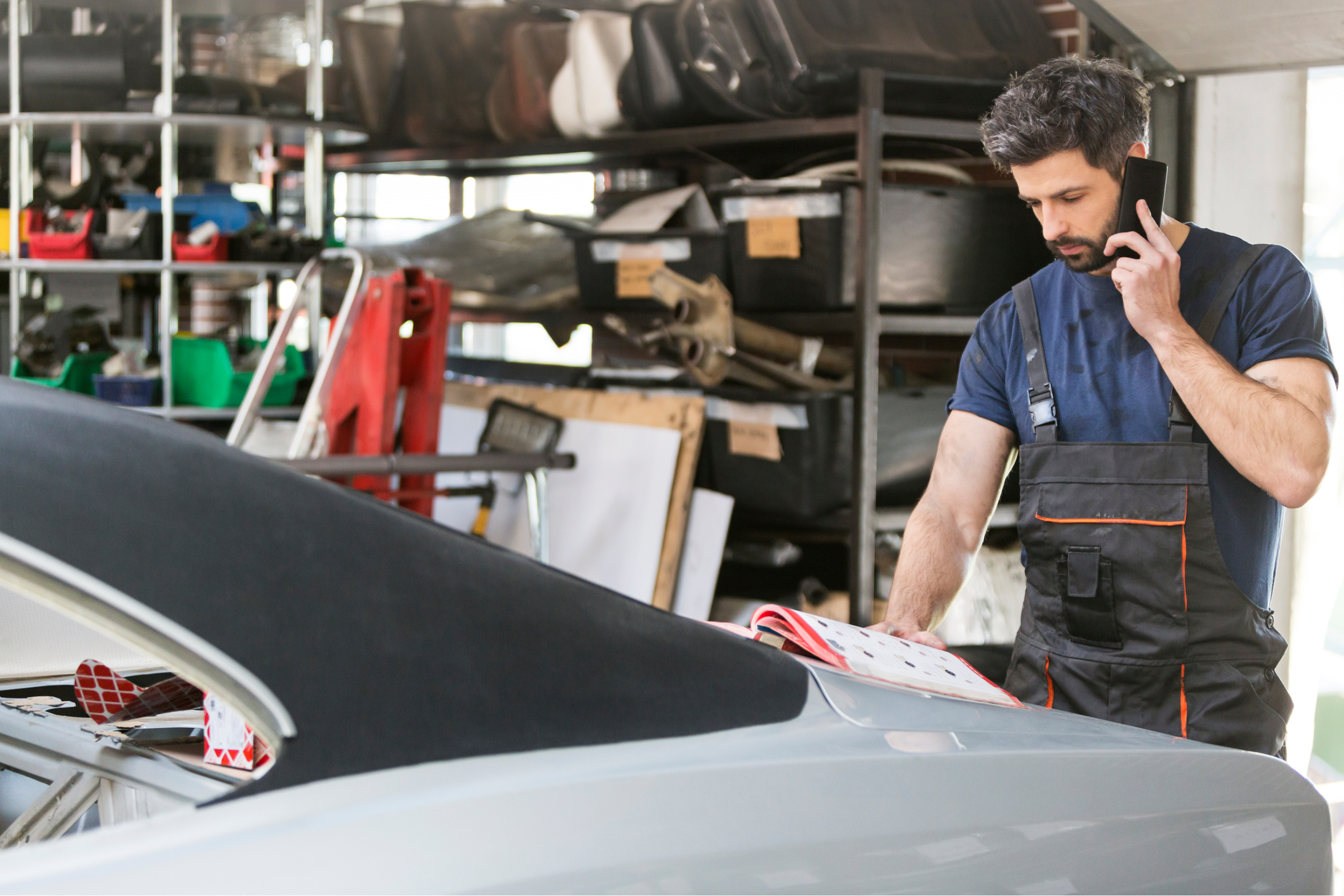 Why B2B Printed Catalogs Are Making a Big Comeback
Not that they ever went away. Business marketers have relied on printed catalogs for decades to generate profits. But the pandemic had an impact on the B2B sector as more people worked from home. This caused a migration to digital media. Yet in a strange twist, the heavier reliance on digital media opened new doors for printed catalogs. Here is why B2B printed catalogs are making a huge comeback.
The Wave Started Building Long Before Covid
Several underlying issues were surfacing and came to fruition during the pandemic. For example, a 2022 article in Harvard Business Review, "How Paper Catalogs Remain Relevant in a Digital Age," by Jonathan Z. Zhang, points to exploding advertising costs. Prices on major digital platforms grew from 61-184% year-over-year in 2021. While simultaneously responses plummeted.
Changes in the digital advertising environment such as more restrictive privacy policies made it harder to target customers. Many buyers were already ignoring both targeted and general advertisements, which they often found intrusive and repetitive. The bottom line is digital advertising was becoming unproductive and unprofitable, obviously not a good mix for most marketing budgets.
Adding further complications was growing digital fatigue. Meanwhile, the complexity of electronic marketing was growing. The new circumstances screamed for different strategies.
When Old Becomes New
Subsequently, both B2B and consumer marketers began to re-assess printed catalogs. Recent field research by Jonathan Zhang comparing people's responses to catalog marketing between 2019 and 2021 reinforces the wisdom of expanding print. The findings of his six-month field experiment showed:
People who received catalogs in addition to emails made 24% more purchases versus those who only received emails—a bump of 870% Return On Investment (ROI).
ROI represented a 45% increase over the notable 600% ROI found in a 2019 study conducted by Zhang.
In Zhang's words, "This finding leads us to believe that the audience for catalogs is growing, even as the pandemic subsides. The emerging remote/hybrid work culture and consumers' increased screen time will make analog experiences such as catalogs increasingly appealing and effective."
What About This Tactile Experience Buzz?
Because we spend so much time on screens, there's a greater yearning for tactile experiences. Even among digital natives. The physical aspect of a printed catalog allows buyers to interact with advertisers in a different way. Its physicality and tactile nature make print more engaging and improves retention.
According to USPS Delivers™ research, "From the feel of the paper on your fingertips to the visual appeal of the images, catalogs give readers a real and multidimensional experience that stimulates multiple senses simultaneously." This translates into:
Engaging with catalogs at a deeper level
Developing a more emotional connection with the brand
Creating a longer lasting impact for easy recall when making a purchase decision vs. digital
Triggering activity in the area of the brain responsible for assessing the value and appeal of featured products, which can signal a greater intent to purchase
Since the physical nature of printed catalogs (the feel, the reflection of ambient light on the page) is so important, it's worth spending time maximizing its impact. Your print provider can play an invaluable role. Paper is the focal point, so start there.
What paper choices within your budget might give your catalog more tactile appeal? Look at what your competitors are doing and challenge your printer to differentiate your catalog in a positive way.
Not everything needs to be overly complicated or expensive. For example:
Create a separate cover with a different weight and/or finish
Change the finish throughout—gloss to matte or a smooth uncoated to a richer, toothier finish
Going Beyond Paper
Definitely don't stop at paper. Consider these and other techniques that will also enhance your tactile effect:
Cover coatings giving your catalog a special feel
Spot varnishes to increase visual contrast
Labels in a unique shape or color as teasers on your front or back cover
Tip-on inserts for special promotions on interior pages
Cover wraps and belly bands to highlight sales and promotions
Special folds—gatefolds, etc. (possibly on a different stock)
The list is only limited by your imagination, your budget and your partner's capabilities
Are Tactile Effects All That Count?
Definitely not. Your printed catalog's success still depends upon your ability to track key metrics across each of your campaigns in every channel. This allows you to identify areas for improvement and adjust. Most importantly, your product selection, design and messaging can then better align with your marketing objectives.
The good news is today's print technology can help you deliver the right products and messages to the right customers. From a broad range of imaging capabilities to variable data digital printing, the personalization/customization possibilities are robust and affordable.
Lest We Forget Print's Best Friend—Digital
We spend way too much time arguing over print vs. digital. There's no need to pick a winner because they're both winners. In fact, they achieve maximum success when used together.
Their integration enhances your brand's recognition while increasing reach and engagement. Tons of research exists showing the integration of your messaging channels improves:
Response
Sales
Order size
And total profits (often significantly)
Spend your time determining how to create the best print-digital experience for your customers. It will pay big dividends.
Oh, and We Can Help
Walsworth is one of the country's largest and most respected B2B catalog printers and digital solution providers. We offer you the greatest value and flexibility in catalog printing, binding, mailing, fulfillment, and distribution services. We combine those with a suite of digital marketing services designed for the B2B catalog sector.
Our goal is to maximize your catalog profits while making it easy to do business with us. You can get all the details about Walsworth at our website. Or you can submit your information, and a friendly Walsworth team member will be in touch, usually in less than 24 hours.