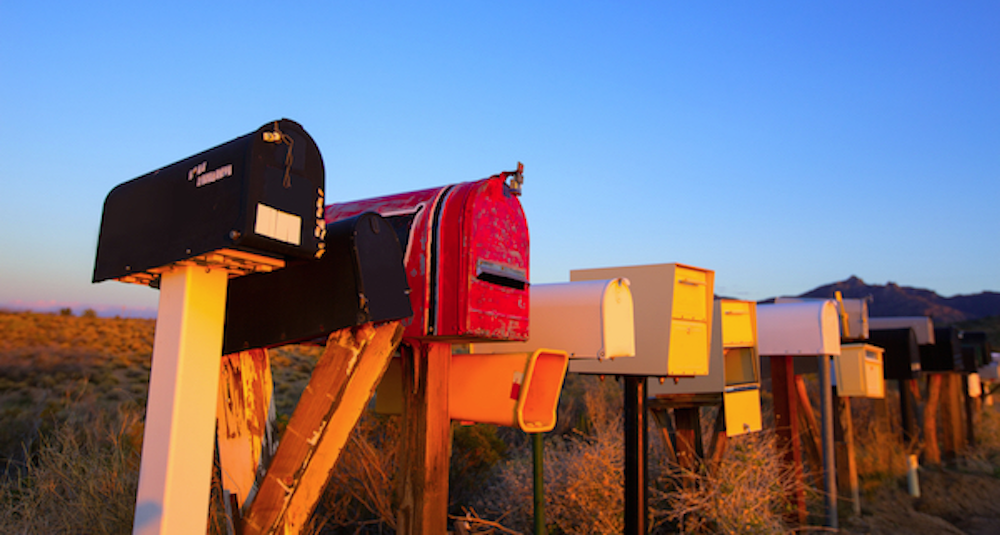 Best Practices for Amazing Direct Mail During COVID-19
Marketers are understandably concerned about how to approach customers in any medium during the current situation. And since the coronavirus pandemic is likely to have a long economic tail, everyone knows it's important to keep sales going.
While there may be some uniqueness to COVID-19, there are basic marketing axioms established during past economic declines that still hold true. The first thing to remember is that major studies done during past economic downturns all showed that companies spending more money on marketing fared better during and after recessions than those that didn't.
In fact, a recent research study conducted by the American Association of Advertising Agencies found that 43% of consumers viewed brand communications as reassuring during these troubled times. And 56% of respondents said they like hearing about how brands are aiding their communities. Just 15% said they would rather not hear from marketers.
The Case for Direct Mail Versus Digital Media
Many marketers turned to digital channels during the pandemic for a variety of reasons. It made the most sense for B-to-B companies where their customers were at home accessing email but not their office postal mail. Yet the proliferation of electronic communications eventually produced a certain numbness among consumers who began freely exercising the use of their delete buttons. Likewise, social media was used more for interactions with friends and family with advertisements often viewed as an unwelcome intrusion.
Not so with direct mail. Mailbox content thinned out, and well-targeted, well-produced, pandemic-sensitive direct mail was welcomed.  Further, health authorities such as the World Health Organization (WHO) and Centers for Disease Control and Prevention (CDC) quickly established that both mail and packages were completely safe, thus minimizing concerns over disease transmission. In fact, there have been no confirmed COVID-19 infections in the U.S. from either mail or home-delivered packages. Both the USPS and the package delivery services have done a great job further allaying concerns through their own best practices and procedures.
Applying Appropriate Direct Mail Best Practices  
You can achieve amazing results with direct mail if you follow the new rules of the road. Some things are still true (or perhaps truer than ever), such as targeting your audience carefully and crafting your message, images and offer accordingly. Remember that customer sensitivity is critical during the pandemic and beyond, so be careful with what you market and to whom. The greater data intelligence you can apply, the more effective your mailings will be. And one message almost certainly won't fit all.
A recent Target Marketing post written by Summer Gould, president of Eye/Comm Inc., presents four  tips for creating effective direct mail campaigns during the pandemic:
Plan how your direct mail piece can benefit people. If your product or service will help people during the pandemic, feature those aspects without exploiting the crisis. For other products, find ways to educate, entertain or inspire your target audience to act.
Images should exclude unsafe behavior such as people interacting in groups, touching or attending events.
Messaging should also avoid words that convey touching or closeness. Talk about what help your products or services provide the consumer and definitely avoid any messaging that might be interpreted as capitalizing on the COVID-19 crisis. People do, however, welcome learning about what your company is doing to protect employees and customers, as well as anything you are doing for the community. Do not have a COVID-19 sale or otherwise dramatize the crisis for your organization's benefit.
Empathy is always important and even more so now. Let consumers know you understand what they are experiencing and that you are sensitive to these trying times. But be certain to also convey optimism, humanity and hope.
In addition to these pandemic-specific practices, you will still want to consider proven direct mail techniques to make your mailing stand out in the mailbox. These might include:
Personalization of copy and/or images
Personalized URLs (PURLs) that drive people to custom landing pages
Special envelopes – think size, color, windows, texture, etc.
Dot whacking – application of a variety of machine-affixed labels suitable for the front or back cover of a catalog, polybag or direct mail piece
Unique folds that draw attention and create involvement
Ink-related techniques such as metallics, fluorescents, varnishes and coatings
Premiums and samples that add involvement as well as package dimension
Special papers with features ranging from color and texture to bulk and rigidity can positively influence response
Scents, scratch offs and other involvement devices
Repositionable notes available in a wide range of colors and sizes
Augmented reality (AR) that can bring an image to life and connect prospects to video featuring testimonials, product demonstrations or whatever fits your offering
The key is to choose appropriate techniques for your audience, offer and the times. But do employ effective techniques that will build response and promote your brand. Competition will be stiffer than ever.
Producing Direct Mail at Walsworth
Walsworth offers robust offset and digital print platforms – along with complete premedia, bindery and mail distribution capabilities – to meet virtually any direct mail or catalog need. What's more, you can be assured that your work is produced in accordance with industry association guidelines to reduce coronavirus transmission among employees, to maintain healthy business operations and to maintain a healthy work environment.