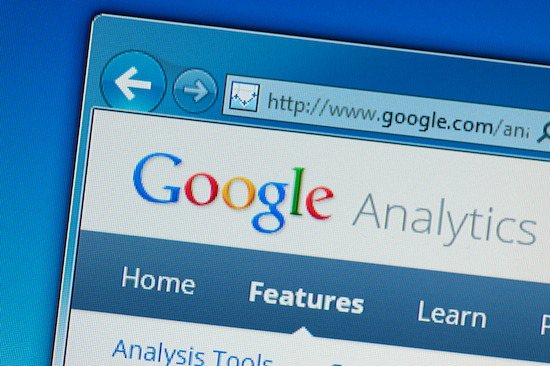 Why Your Business Should Use Google Analytics
You may know Google Analytics as a quick way to see how many hits your website is getting on any given day, but that's only the tip of the proverbial iceberg when it comes to what this platform can do.
Packed with powerful tools and amazing insights, Google Analytics can help your business better engage your audience, boost sales and continuously improve your content marketing efforts so you can keep on doing more of the same.
Better Engage Your Audience
Audience engagement is a must for effective content marketing, and you can't very well engage them if you're not sure who they are. Google Analytics lets you dive deep into the details of your audience so you can keep them interested and coming back for more. Specific tools within the platform let you:
Analyze your visitor traffic
See how they got there
Review what they do when they arrive
You can analyze visitor traffic with a comprehensive overview of your website users, with the added bonus of knowing what path they took to get there. Specific tools let you review user activity across multiple channels and devices so you know the best way to reach out, connect and improve their experience.
Once people land on your site, you have the power to review how they interact with your pages. You can see the type of information they're seeking and how they respond to various types of content marketing. Once you see what they want and what they like, you can easily deliver more of it going forward.
Boost Sales
One of the challenges of content marketing is determining which of your many efforts led to the eventual sale. Google Analytics can help you get to the bottom of the issue, and several others, with tools that allow you to:
Track the purchasing journey
Track the success of your marketing efforts
Ensure you're reaching the right audience at the right time
Instead of wondering which of your campaigns may be working, you'll be able to get a full rundown on the various stops people took before they decided to go for the purchase. This way you'll know which efforts, or combination of efforts, are most effective for getting more of those purchases.
Google Analytics also makes it easy to see how all your digital marketing efforts are performing across the board. Knowing how each of your campaigns is performing is a must for determining which specific methods are working individually or in conjunction with other techniques to help you reach your goals.
Tools like real-time reporting add another layer of insight into your marketing efforts. Here you'll be able to pinpoint the visitors who are most engaged, then witness their reaction to your message as soon as they receive it.
Review and Improve Your Efforts
Google Analytics already gave you a rundown on all your digital marketing efforts, and now you can use the platform to improve them. The platform is armed with tools that let you test and track various marketing approaches so you can play around with various techniques while gauging audience response. You can edit and adapt campaigns-in-progress until you hit on the magic formula for success.
Google Analytics can be part of that magic formula for success due to the wide lineup of tools and amazing insights it offers. But don't just take it from us. Give a go for your own business to see what it can do for you.