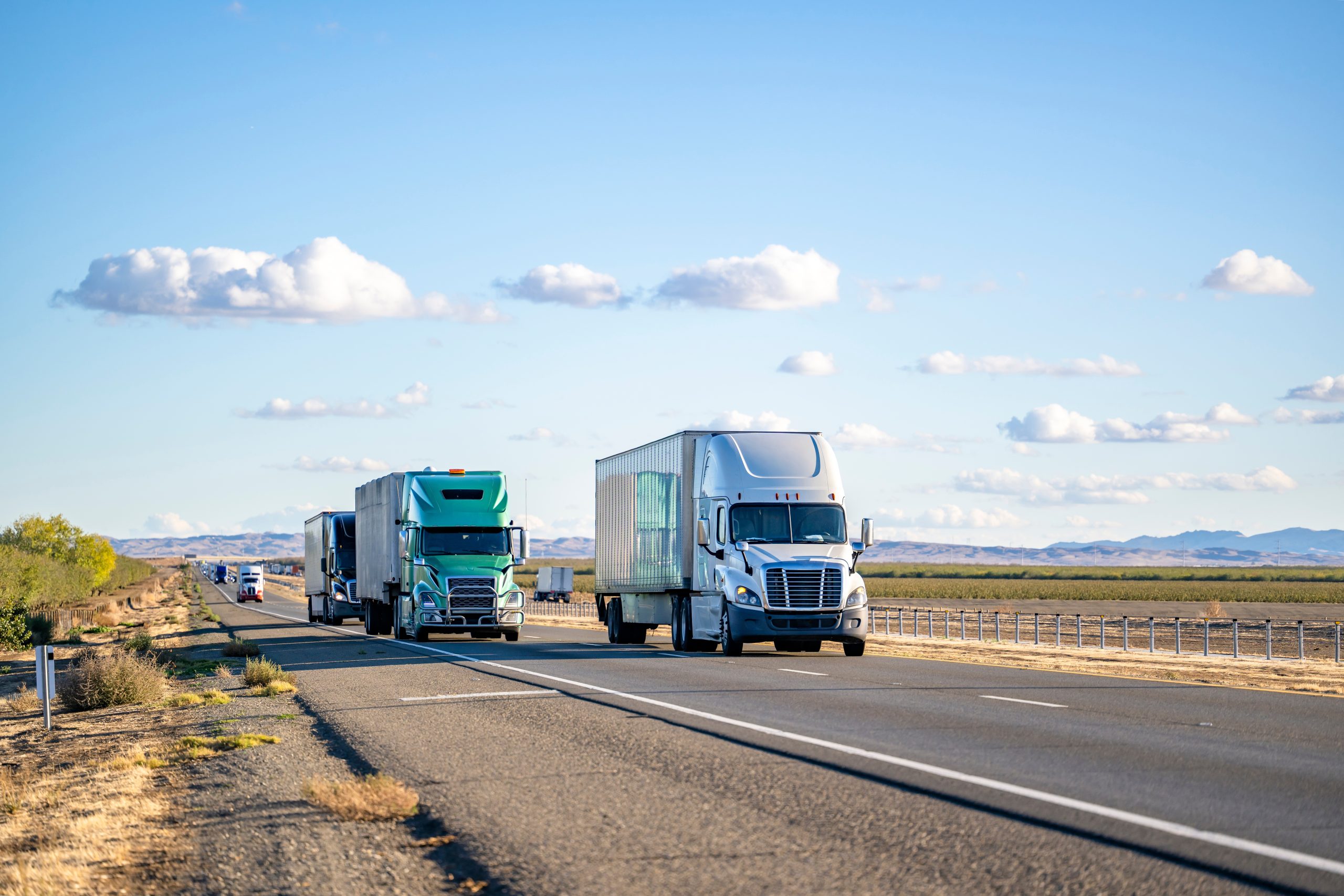 Challenges Within the Trucking Industry: A Closer Look at ATRI's 2023 Analysis
The American Transportation Research Institute (ATRI) recently released its highly anticipated 2023 update to "An Analysis of the Operational Costs of Trucking," providing valuable insights into the challenges facing the trucking industry due to the rise in operational costs. Today we will delve deeper into the key findings from the ATRI report, highlighting three critical points. Additionally, we will explore potential strategies from a Walsworth expert to help customers navigate this ever-changing industry.
As operational costs continue to soar, understanding the implications and adopting proactive measures is crucial for businesses that rely heavily on trucking. In breaking down information from the ATRI analysis and sharing our expert advice, our goal is to help equip you with the tools you need to address these challenges while maintaining your competitive edge.
1. Record High Operational Costs
The updated analysis report revealed a significant increase in total marginal costs for trucking, reaching a new high of $2.251 per mile. The primary factor behind this spike was the steep rise in fuel costs, which escalated by 53.7% from the previous year.
However, fuel costs were not the sole contributor to the surge. Other factors also contributed to the double-digit increase. Driver wages rose by 15.5%, reflecting the ongoing efforts of the industry to attract and retain drivers. Additionally, insurance premium costs per mile increased overall by 47% over the last 10 years. In contrast, driver benefits remained stable in 2022.
2. Challenges in Acquiring and Maintaining Equipment
ATRI's report mentions last year's unusual market conditions posed unique challenges for acquiring and maintaining equipment. Truck and trailer payments rose by 18.6% to $0.331 per mile as carriers paid higher prices due to equipment barriers in the supply chains. This was compounded by a global parts shortage and rising technician labor rates, which pushed repair and maintenance costs up by 12% to $0.196 per mile.
3. Motor Carriers Adapt and Improve Efficiencies
In response to the rising costs, motor carriers began making improvements in key operational processes. Notably, driver turnover, detention times and equipment utilization all improved across every fleet size and sector in 2022. The report also introduced new metrics, such as mileage between breakdowns and the ratio of truck drivers to non-driving employees, to provide more comprehensive insights into the industry's performance.
What This Means for Your Business
Put simply, everyone is affected by this change. Trucking operations are used each day to transport everything from construction materials to farming goods. According to The American Trucking Association, trucks move about 72.6% of the nation's freight. Thus, as operational costs rise so will product and shipping costs.
Saxon Steele, Shipping and Receiving Supervisor at Walsworth's plant in Ripon, Wisconsin, advises customers to maintain open communication with sales representatives from their partner freight companies. By relying on that relationship, customers gain valuable insights into cost management strategies, which help to secure competitive rates on shipments.
Walsworth stands out as a reliable partner in navigating the shifting trucking and freight hauling industry. Our exceptional team of individuals work diligently to find innovative solutions to minimize cost burdens and ensure efficient shipping processes. Collaborating with Walsworth can make a significant difference. "Here at Walsworth, I have an amazing team of (trucking) sales representatives who I work with daily. They make magic happen," Steele said.
Key Takeaways
The updated analysis provided by the American Transportation Research Institute (ATRI) highlights the record-high operational costs motor carriers faced in 2022. As costs continue to rise, it is essential for businesses and customers to adapt and explore strategies to manage these challenges effectively. Your business can mitigate the impact of increasing operational costs and maintain its competitiveness by building relationships with the freight companies you work with. Our dedicated staff at Walsworth can help your team better navigate these challenges, making the process as seamless as possible.