Defending Your Publication Against Being Sunsetted
Nobody wants to see their beloved publication come to an end. The challenges faced by association magazines were the topic of the recent Walsworth-sponsored Lunch and Learn in Chicago.
"Taking a Closer Look at Your Association's Publishing Program" was moderated by Joe Stella, Vice President of Business Development at GLC Communications. Tony Priore, the Chief Marketing Officer at the Residential Real Estate Council; Molly McDonough, the Editor-in-Chief of the American Bar Association Journal; and Steve Schwanz, the Executive Vice President of Fox Associates, made up the panel.
The discussion focused on how publishing teams can pro-actively prevent their magazine from being discontinued. The panel addressed the following questions:
What's impacting our publication programs?
What can we do about it?
How can we sustain it?
How do we sell it?
How do we get senior leadership on board?
One key takeaway from the session was take pro-active steps to avoid sunsetting. Establish your magazine's value and address potential issues before closing down shop ever enters the minds of your association's management.
The challenges
Creating a publication is expensive. There are very few associations who have more money than they can spend, which means many face revenue challenges. However, taking a hard look at the magazine's value will typically cement its worth to members and management.
Rising costs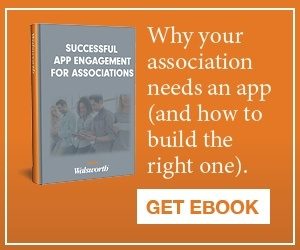 To address rising costs, involve your partners. For example, printers can help publishers by providing cost-saving alternatives in paper, which can affect postage.
Additionally, you can protect your publication by avoiding locking yourself in unfavorable agreements, considering alternatives and seeking efficiencies.
Revenue hurdles
Embrace new revenue streams. Evolve your advertising sales strategy to include more targeting and bundling along different media streams. Make the most of both print and digital options, but don't rely too heavily on digital. There is no ad-blocker for print!
One way to create variety is through a publishing app. It provides a new and convenient way for members to view content, and is a well-suited companion to print.
Define the value of your program
What is your publication's role in the organization? Think how it fits into the overall content strategy.
Make sure your senior management is aware of the value of your magazines, both qualitative and quantitatively. Measure your publication through these metrics:
What is the role of your publication as it fits in your goals and objectives for the association?
How can magazine content drive other revenue streams?
If you were to discontinue the printed magazine, how would you replace it?
How is magazine content being used and shared?
Communicate how other areas of your association rely on your magazine. Do other teams rely on your publication? Are association events advertised in its pages? Do articles run that get members interested in learning opportunities? What would happen if it all went away?
Don't allow your association to fall victim to the enchantments of digital-only – it is not the Holy Grail. It is not cost-free and likely won't get the same attention a print product does. Digital should be a part of your overall strategy, not the whole thing.
Sustain your publication
Keep track of your audience. Monitor any changes to demographics or the scope of the profession.
Keep content relevant and useful to your readers. More importantly, retain your credibility! Members turn to associations for reliable information. Never do anything that could damage that credibility.
Stay ahead of the curve when it comes to trends in publishing and content strategy or marketing.
Keep your publication current. Relevant content is key. Monitor the demographics of your members and target their needs. Keep the design current. It should be reworked about every three to four years. Get involvement from internal management and outside partners and involve them in future planning.
Learn more
Want to know more? Check out this synopsis from AM&P, and consider signing up for the next Lunch and Learn while you're there!