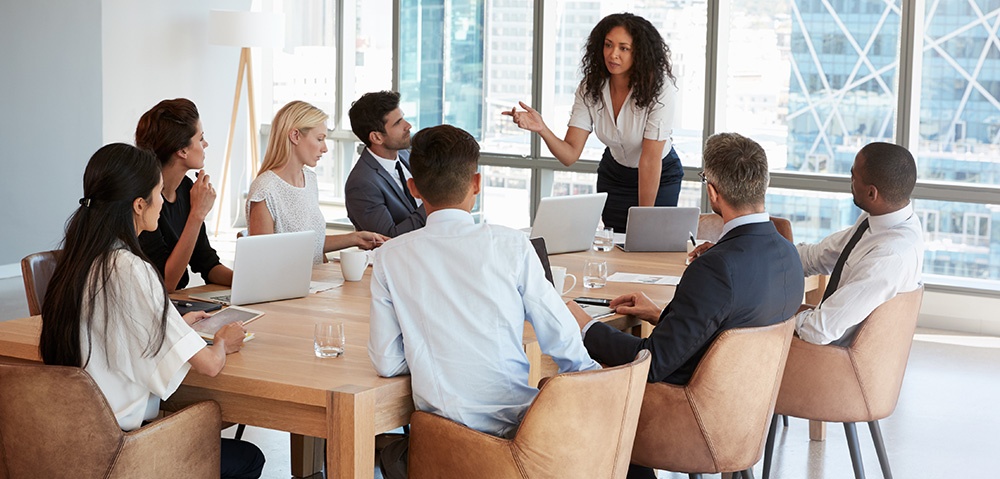 The State of Association Publishing
Publishing, at its core, is about creation and sharing of knowledge. For associations, the publishing team is focused on creating and sharing knowledge pertinent to the mission of that association. However, associations must acknowledge that the world is changing. Keeping up will require hard work, and many associations will need to make a fundamental change in the way they approach publishing.
We detail the current state of association publishing below, and the need for change.
The current situation
Putting out a publication takes a tremendous amount of time and resources. Most associations are working with a limited staff and budget.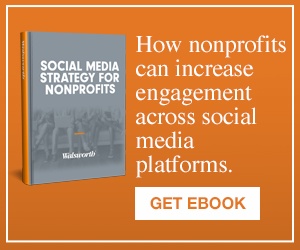 A vicious cycle exists, where a small staff devotes most of their time to creating content for the association's publication. Once that publication is released, it's immediately time to start the process over. There's no time (or money) to invest in other distribution methods.
Associations are under enormous pressure to evolve. They can't continue to operate on the same publishing model they've used for decades, but making the necessary paradigm shift would be enormously difficult.
Expectations are being created outside the association space, and associations are having trouble keeping up. Outside forces — the internet in particular — make information readily available to other sources. The limitations faced by many associations (small staffs, limited budgets) mean they are often ill-equipped to deliver on these expectations.
The 2016 operating report from the American Society of Association Executives (ASAE) shows that the average association is pouring a large percent of its expenses into periodicals and publications (8.11 percent), while those periodicals and publications only bring in a slightly higher amount of revenue (they account for 8.82 percent of association revenue).
If the publication process were to be streamlined, educational programs could potentially benefit greatly from utilizing content produced for publications.
Strengthening your association's value proposition
Associations are earning and spending a significant portion of their budgets to produce and disseminate content while external forces challenge the fundamental association value proposition. This creates both operational and financial challenges for the current publishing model.
It is more important than ever for the leaders responsible for the association's knowledge and content creation to step back and assess the available opportunities that can sustain a publishing model that strengthens the association value proposition.
The goal is to set up a strategy that would improve margins in two to three years. Once those margins are improved, the publication department will have more funding available for creation and dissemination of information that members want.
Changing expectations
Associations have long been the most trusted and reliable distributors of information. However, in this new era of readily-available content, their status as the gatekeepers of knowledge for their industry is being challenged. They face a growing number of competitors in content creation, dissemination and strategy.
Outside forces are changing what members expect from within the association space. Forces such as digital content, web-based learning, and knowledge-collaboration technologies are advancing, and therefore challenging the fundamental association value proposition. These outside forces are influencing member expectations for content aggregation, delivery, and utility.
Associations may or may not have the resources and equipment to deliver on these externally-created expectations. The challenges presented are significant. If associations are to meet the wants and needs of members, they will have to make changes to how they facilitate, curate, and disseminate knowledge and learning material. A major barrier to the immediate undertaking of this shift is expense.
The methods of distribution must change.
The role of associations
It's clear that knowledge and content – and ease of access to them – are a core value for association members. Many professionals continue to rely on associations for information related to their work.
However, the established methods of distribution are no longer sufficient to meet the expectations of members. Enormous amounts of staff time and association budget are funneled into a monthly or quarterly publication, and then that exhausting process is begun anew as soon as that issue is released.
Association Publisher Paradigm Shift
The intense process of putting out a printed publication already has many associations close to their financial and workload limits. However, the process can be altered to get more and varied use from the content being created, allowing the association to get more "bang for its buck."
The publication team has a key role to play. They are already the ones responsible for the content, knowledge and information shared by the association. As the primary owner of this key element in the association value proposition, the publication team will serve as a major force to improve the process.
What members want
Is your association maximizing capacity to create, curate, and distribute content that has been produced?
Consider these four key elements, which make an association attractive to members and would-be members.
Education – structured development.
Events – networking, structured development and news
Publication – news and analysis
Marketing – membership benefits
These four aspects of the value proposition are often run by independently functioning departments. The first step in the process of improving function needs to be facilitating cooperation between departments.
Are the people overseeing each of these key elements working with the other teams?
How well coordinated is the effort or process for identification of topics, coverage and development?
What is the process for identification of topics for the publication, education and events?
Under the traditional model, it is likely the publishing team that is on the forefront of identifying emerging topics, evaluating interest and driving topic coverage. Under the new model, the content that was being developed specifically for the publication would, instead, be developed for use on multiple platforms, like the association's website, email and publications – then later or concurrently into their education materials or events.
A Knowledge and Content Governance Board will be a key factor in the paradigm shift. This group, made up of key people from different departments, will operate much like an editorial board serves a publication. They'll identify topics and content that can be used throughout the association.
Developing a strategy
Developing a publishing strategy plan for your association will allow you to step back and take the pulse of association influencers at a macro level, industry level and competitor level, and the influence of technology developments and best practices.
If you were able to hit the restart button on your association and begin again with a clean sheet, what would the organization, workflows and tools look like? What would you be able to do that you're not able to do today?
We live in exciting times. With a proliferation of digital technologies, generational nuances, and many other factors, it's more important than ever to take a look at the operating model. Consider how the publishing role and capability could drive a transformation for the association.
This paradigm shift will not be done quickly. Developing the strategy for change will require careful evaluation of their organization, and research into outside factors affecting their members. However, the hard work will be paid off with a model that operates successfully in the modern world.