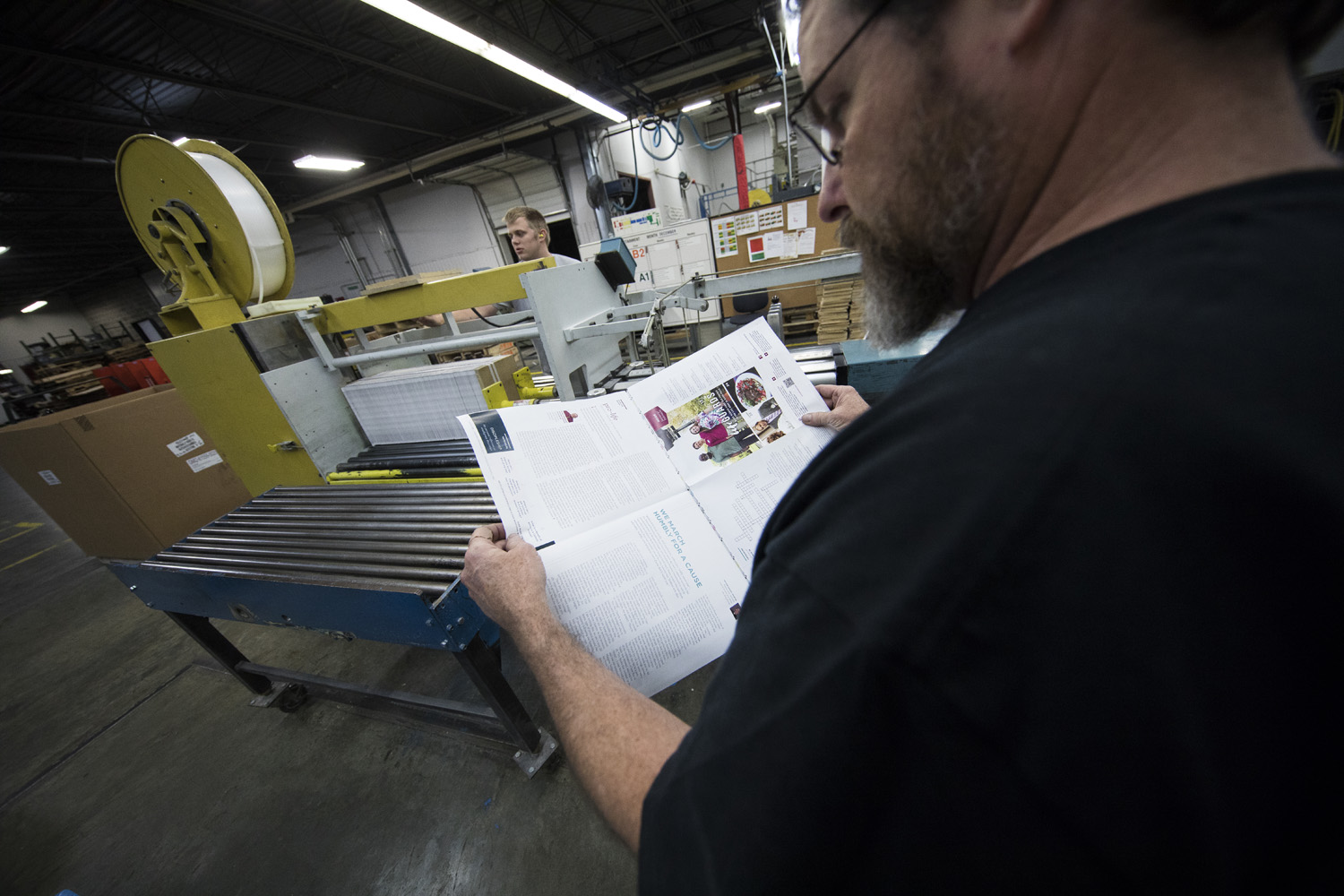 Easing the Transition for New Association Customers
Transitioning to a new printing service can be difficult, even when the benefits are clear. Even if it's not the best business decision in the long run, the status quo is often the short-term path of least resistance.
Associations want their business relationships to be like their member relationships: long-term, and mutually beneficial. Given this, a choice to change isn't made lightly. At the most basic level, it's a business decision. An association might shift to a new printing partner for better service, superior products or the extra solutions they can provide.
No matter why the switch is made, the relationship should be built on trust and understanding. You need a printer that not only provides consistent services, but one who actively seeks out ways to create additional value for your organization.
These days, there are more organizations vying for your members' attention and wallets than ever. Subscription fatigue is real. Given this troubling reality, it's never been more important to support and retain current members. If your printer isn't playing an active role in doing just this, it may be time to consider a switch.
Whether a customer has been working with a printer for two decades or two weeks, Walsworth believes in the importance of developing personal relationships. It is through these relationships that we continually understand customer needs on a fundamental level and identify areas we can create value with personalized solutions.
At Walsworth, we understand the importance of creating value for customers with quality, consistent products, as well as additional services like digital storefronts and fulfillment. We also know the challenges new customers face during a transition to a new printer.
When you join our family, we work hard to create value for you from the first handshake. For new customers, that involves going the extra mile to make the transition seamless, stress-free and ultimately a decision that helps create value for your organization. Through this value you can continue to support, retain and even expand your membership.
Walsworth's Worth It for the Zoological Society of Milwaukee
The Zoological Society of Milwaukee is an association whose mission is to educate the public and support wildlife conservation globally as well as at the Milwaukee County Zoo. To support these efforts, they publish Alive Magazine and the Wild Things Newsletter three and four times per year, respectively.
Both publications tell the story of the association's conservation and education efforts locally as well as across the globe. The 16-page, 4-color publications feature high-quality wildlife photography and is part of the association's 70-plus year history of using print publications to engage members.
There was certainly positive anticipation when the Zoological Society of Milwaukee transferred some of its printing to Walsworth. At the same time, there was also some anxiety working with a new print partner, especially given the unique needs of their publications. Walsworth prints both publications, one of which is a non-standard size, as well as numerous inserts promoting sponsors, programs, and other association initiatives.
"Changing printers was a very big decision for us," said Christian Keene, the Zoological Society of Milwaukee's Creative Director. "We have a lot of moving parts with our projects, and we wanted to ensure that  Walsworth was able to handle everything seamlessly before making the move. We were very impressed with the company's time investment in us. The transition has been flawless."
With personalized attention to the needs of this association customer, we were able to create additional value for their organization. In addition to our print solutions, we created additional value for the Zoological Society of Milwaukee through polybagging and mailing Alive Magazine throughout the year. These services help reduce costs and get each publication in the hands of members undamaged, and without delay. The personalized attention of our dedicated team has helped create an immediately successful relationship and value-added beyond just print products.
"We feel like we are your only client. Everyone is very responsive, and the print quality is always high. We choose Walsworth for the quality, customer service and competitive pricing."
At the foundation of this relationship is trust, with the personalized attention necessary to not only get the project off the ground but also to find ways to create value from the get-go. It's not the easy route, but it's the path a good print partner should take.
#PrintWithWalsworth
This blog post is part of our "Walsworth is Worth It" series. This series uses real-life success stories to highlight how commercial printers can overcome common issues and create additional value for customers across a variety of segments.