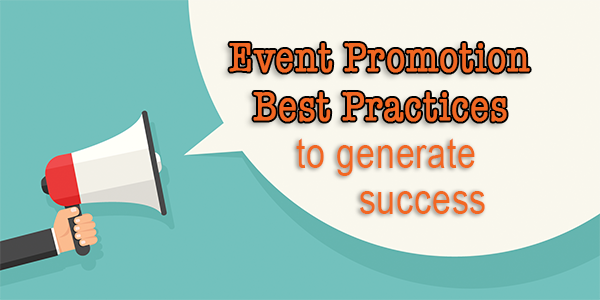 Event Promotion Best Practices to Generate Success
Effective promotion is critical to the success of your event, but too often marketing and promotion activities end when the first session begins. To keep attendees engaged, generate interest from those not able to attend, and receive the best value from all of your hard work, promotion must occur before, during and after the event.
Pre-Event Promotion
This stage of promotion is all about generating excitement and getting people in the door. You want people talking about your event so you need to give them something interesting to say.
Identify Key Draws
Start by identifying what makes your event special, unique and valuable to attendees. This can include:
Industry experts
Panels on hot-button topics
Demos or details on latest industry technologies
Specialty vendors that attract attendees
Don't forget to use highlights from last year's event, especially images and quotes from attendees who rave about the value they received from the experience.
Website Event Page
Create an informative and interactive page for your website to promote the event and offer online registration. The easier it is for people to sign up, the more likely they are to do so.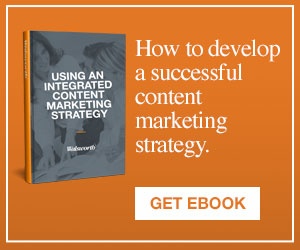 Use pictures from past events and bios from presenters. Include a session schedule with a brief description of what will be discussed and the value people will receive from attending. These descriptions can later be modified for use as tweets or posts on social media to keep people excited and increase registration numbers.
Leverage Omni-Channel Marketing
Omni-Channel marketing is about using the best channel to reach your desired audience. Your goal is to engage current clients or customers, past attendees, and industry members who have no current connection with your organization.
Each of these groups will require different approaches in terms of content and communication platform. Social media sites are one of the best ways to reach a wide audience and can include Facebook, Twitter, LinkedIn and Instagram.
Other excellent marketing channels include:
Trade media and trade websites
Industry bloggers
Custom event conference app
Use email to reach out to clients and their colleagues, as well as attendees of prior events. Again, leverage past events by posting photographs and positive comments from attendees to show the value people will receive by participating in this year's event.
You want to build excitement as the event nears so you need daily updates and posts on social media.
During-Event Promotion
When the event starts, your promotion activities must continue but shift from building excitement to sustaining it. You want to keep attendees informed and excited about what has happened and what is coming up next. You also want to engage the people who aren't at the event to feel as if they are a part of it, and wanting to attend next year. There are two key tools you will use for during-event promotion:
Twitter – Using Twitter before the event will reach your industry-specific target audience and encourage participation. During the event, tweeting about panel discussions, impromptu and interesting debates, vendor giveaways, and more will create buzz as well as camaraderie and connections among attendees. When tweeting, create a specific hashtag for your event and use only that hashtag to avoid having your message become scattered or watered down. Some event hosts have Twitter competitions that are won by attendees who tweet the most during the event to encourage organic tweeting.
Blogging – Have a "live" blog about specific sessions that gives information about the topic and the best takeaways that were presented. Repost on Facebook and LinkedIn to assure the greatest reach. The purpose of the live blog is to give value to those who could not attend and give authority to your event. You are positioning yourself as an expert by linking yourself to other experts. Live blogs also create a permanent record of key sessions and can be a powerful promotion tool for your next event.
Throughout the event, there are also many opportunities for you to invite attendees to follow you on social media, request giveaway materials, or other ways to stay connected.
Post-Event Promotion
This is a critical phase of the promotion process as it closes out the event and establishes the groundwork for the next one. There are several things you will want to do at this point:
Send out thank you tweets to speakers, attendees, vendors and others who contributed to the success of the event. Always thank the hosting facility as well. Do this in a series of tweets, naming specific speakers and people to personalize the experience. It will engender goodwill for all concerned.
Blog about the highlights of the event and include photos, quotes and other brief experience statements that express the enjoyment and value received.
Request speakers to blog about their experience and their topic. This gives them a chance to add information or details that the session time did not allow and provides additional value to attendees and non-attendees.
Identify what information, photos, quotes, etc., can be used in promoting the next event.
In addition to promotion, evaluate the success of the event by using specific metrics and measurements. Don't go by feelings but instead use quantifiable information such as:
Ticket sales
Attendance rates
Qualified leads
Website conversion rates
Customer satisfaction rates
Post-event promotion is one of the least valued but most important parts of the process. It sets the stage for next year's event and allows you to evaluate your success.
Bottom Line
True event promotion is an ongoing activity that doesn't conclude until weeks after the event has ended. While the process changes during the pre-event, event and post-event promotion, the goal is the same: to keep people engaged with your business for the purpose of converting them into clients. Create and implement a plan for each phase of the process to ensure success.