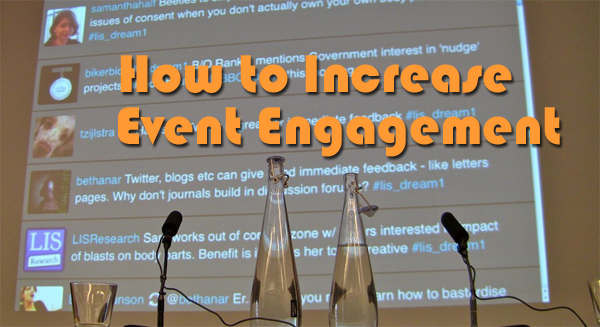 How to Increase Event Engagement with Live Tweeting
Live-tweeting, whether done from the Academy Awards, a college hockey game or a conference, ensures that event news is timely and capitalizes on the energy of what's happening. Live tweets can pull in new followers, raise more interest in your association and increase your influence within your area of interest. But like any collection of information, it should have a coherent purpose and adopt a basic structure.
Here are some of the reasons you should be live-tweeting your events:
Now that you know why, here are some tips to make live-tweeting your events a streamlined process:
Choose a Hashtag — and Only One
It's important to have a hashtag for your event to generate a Twitter feed. If you're hosting an educational conference in Cincinnati, you could use the hashtag #learncinci or any relevant hashtag that is unique and catchy. If you're not the only person who will be live-tweeting, make sure everyone uses the same hashtag. Multiple hashtags create multiple Twitter feeds, which dilutes the message.
Create a Plan
Whether you're going it along or sharing the load, create a plan of action for covering the event for your followers. How often will you tweet? You don't want to overwhelm your followers, but you don't want them to forget you, either. You're part of the social media conversation that comes through their feeds, so you want to inject your voice now and then. Don't tweet just to tweet, but share important information, pass along feelings of inspiration, and retweet and respond to great tweets from others.
If you'll have several people from your association live-tweeting, make sure you're on the same page in terms of content and tone. Plan who will cover which scheduled events, and consider spreading out to cover different sections of the conference site.
Prepare Ahead of Time
You may be tweeting on the fly, but groundwork will set you up for the process.
Be Engaging, Informative
You're live-tweeting for attendees as well as those catching the conference through social media, so be informative about what's coming up. Promote event sessions with basic information and tidbits about the presenter. Keep your eyes and ears open for people who are electrified by the presentations or who are looking forward to seeing certain people speak; great quotes from attendees provide mini-testimonials about your event.
If you're going to be taking up space in someone's Twitter feed, make sure your tweets are engaging. Share what resonates with you as you make the rounds. If you hear a powerful message during a session or speech, tweet-size it. Provide surprising statistics with commentary. Include amazing photos that illustrate the best of what your event has to offer. And wrap up your coverage with a thank you to everyone who followed the event.