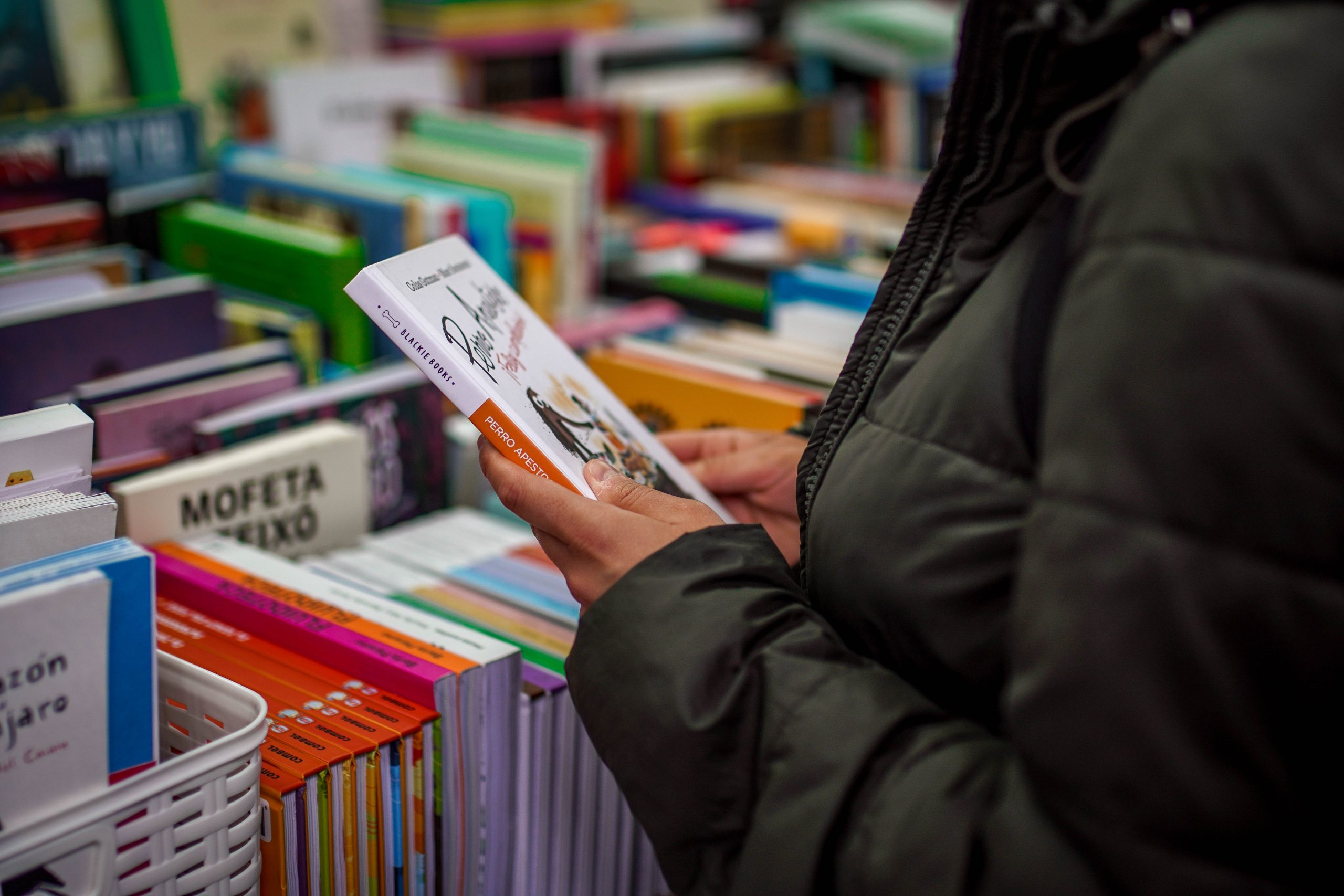 How Book Covers Change (And Don't)
No one would argue about the value of a well-designed book cover. As author Paul Jenkins reminds us in a 2022 Brilliantio article, "Why Book Covers Are Important," the book's cover:
Establishes the reader's first impression of the book
Helps the book stand out on a crowded retail shelf, real or virtual
Communicates important information about the book's content and genre
Piques the reader's curiosity and encourages them to pick up the book
Creates a unifying brand for an author or series
In short, readers do judge a book by its cover. While compelling titles and subtitles are obviously key essentials for success, book cover design also plays a vital role. Choosing the right image, typography and color palette are all critical to a great cover design.
Discussing design also brings us to this article's thesis: How Book Covers Change (And Don't). Unquestionably, design trends bring new influences each year. At the same time, there are certain enduring design principles and rules that you should know.
Foundational Design Elements
New York Book Editors outline these key design elements in their blog, "6 Elements to a Beautiful Book Cover Design: Tools for Writers Series," which are mainstays:
Imagery
You know the overall importance of imagery in attracting readers, but it's especially critical in helping readers identify the book's genre. "Genre" readers have expectations for the book cover's design. Miss it and you risk being overlooked by an audience of dedicated readers. A good recommendation is to check the Book Cover Archive for examples of the type of imagery popular for specific genres.
Consider, TS95 Studios lists "10 Types of Book Cover Designs" in their March 2022 post. These imagery styles include:
Scene-setter. These are prevalent with most fiction titles, and are most popular in fantasy, sci-fi, post-apocalyptic and adventure novels. The image shows a main character or characters in a detailed setting relative to the content. It has less relevance in genres such as thriller, mystery, coming-of-age, speculative fiction and even adult fantasy, which depart from this particular style.
A portrait-centered approach fits many genres and signals to the reader the main character or characters that take center stage. The image can also provide hints about major story elements (think glowing eyes). TS95 Studio does recommend portraiture for books with several major characters or where the plot takes precedence over the characters.
Primarily uses shadows and low lighting of obscure characters. The ambiguity allows readers to visualize characters and can also add an element of mystery. Great for thrillers and horror stories.
Double Exposure. This imagery often merges portraiture with textures, landscapes and scenery. It crosses genres but is particularly effective for thrillers, mystery novels, historical fiction and romance.
Object-based. This is another cross-genre technique for when you want to steer away from depicting characters. It is ideal for novels that emphasize plot and motif rather than characters. Object-based imagery is less frequently used in romance, epic fantasy and post-apocalyptic novels which are more character-centric in their cover design artwork.
Symbol-based. This imagery employs highly unique symbology presented in many different styles. It appears on the covers of young adult, adult and epic fantasy – excepting urban fantasy and middle-grade fantasy – thriller, mystery, horror, dystopian and post-apocalyptic. The intention is to add wonder and mystery alongside a few hints about content.
This approach uses elements of the setting to lure readers to the story. Characters may also appear, but they play a secondary role to the setting. Landscapes apply to all genres with the possible exceptions of urban fantasy and romance.
This imagery is a departure from the other approaches in the sense that it's less straightforward. Conceptual cover designs speak more toward motifs and themes found within the book. It is not an ideal choice for urban fantasy and middle-grade fantasy.
This classic approach crosses virtually all fiction and non-fiction genres with the exceptions of urban fantasy and middle-grade fantasy. Typographic imagery is good at setting the aesthetics and mood of a book without revealing details. While it can work for any book, typographic treatments are generally better for books with heavier subject matter and plots. These include dark fantasy, adult fantasy, thrillers, mystery novels, contemporary and historical fiction, biographies, memoirs, poetry and literary works.
Merging different design approaches can also work well in the hands of a skilled graphic designer. The results are often eye-catching and effective.
Typography
A book cover can convey a message through its font alone. For example, calligraphy or ornate fonts may evoke a sense of complexity. Typography is absolutely an art form, and poor choices can ruin an otherwise good design. You need to choose the font that fits each book and its genre. And they need to be legible from five feet away as well as in book thumbprints on mobile devices. It's also best not to use more than three fonts. And remember standard "out-of-the-box" fonts may need massaging (stretching, condensing, shadowing, etc.) for optimum results. A text hierarchy should establish the most important points on the cover, while contrast between the background and the type can help the words jump off the page.
Why Redesign You Book Covers?
There are three potential reasons. The first is substandard sales. Your cover may not be encouraging pick-ups or clicks. The second is an outdated looks. Bring your cover design in line with current trends. The third is branding. Readers respond to a consistent, identifiable presence.
3 Reasons to Redesign Your Book Cover
-Deborah Coonts, Barnes & Noble Press
Color
Book cover designers use color to create mood and feeling. This brings into play the whole psychology of color and how they evoke different emotions in people. You need your color choices to align with those emotions. As Lucid Books points out, "Red is often associated with danger, violence and passion. It's no surprise, then, that this color is often used on book covers for thrillers and suspense novels. Red can also convey a sense of urgency, which makes it ideal for time-sensitive non-fiction books." You can read their summary of nine primary colors and how they apply to different book genres in their blog post, "The Psychology of Color in Book Cover Design."
Thumbnails
This is a relatively new design challenge brought about by the advent of online selling. As we mentioned under Typography, you need your book design to be readable from five feet away as well as in a thumbnail a reader may view on a mobile device. The latter equates to about 10 percent of the book's normal size. In this case, It helps to have one clear visual element that tells your story.
Spine and Back Cover
The back cover may play second fiddle to the front, but it's still an important part of the design orchestration. If you treat it like an afterthought, it will look like one. Typically, back cover designs contain a brief author's bio and some intriguing copy about the book to lure in readers.
The spine, of course, comes into prominence when the book is in a stack. Thin books present particular problems. Regardless, there is limited space and book spines rarely contain more than the title and the author's name. Keeping the visual style similar to the rest of the book is a good approach. Keep it clean and easy to read. Take a minimalist approach.
What's New and Trendy in Book Cover Design?
We covered tried-and-true book cover design principles, but there are also dynamic qualities. The design language of books changes over time, often from year to year. Some individual cover designs are so classic they never change with reprints. Others change with virtually every new printing.
In "The Endless Lifecycle of Book Cover Trends," author Alana Pockros says "…book jackets are part of a trend cycle, borrowing from looks of the past, and absorbing styles from the present. Some trends, like hand-lettered titles or nostalgic 1950s graphics will come and go, while covers that feature an image of a woman turning her back from the viewer, for example, are so everlasting that some writers have joked they should be their own category."
How Design Trends Start
According to Pockros, her publishing contacts say there is not a lot of money invested in research, though some designers say they would benefit from more A/B testing. There is often tension between designers and marketers. The designers would prefer to look outside the industry for inspiration, while marketers tend to revert to a "best seller" design strategy. Then there's always the pressure to be Instagram-friendly.
The Latest Book Design Cover Trends
To identify the latest looks in books, we turned to the 99designs team and their post, "The 7 Most Inspiring Book Cover Trends of 2023." Overall, they see a move toward escapism as designers seem determined to erase the darkness of the recent pandemic. As they point out, "Bright shapes swirl, flowers blossom and wild creatures strut their stuff. Elsewhere, designers look back, finding beauty in punk's angst and pleasure in pop art's playful simplicity." Here is a summary of their seven book design trends:
Abstract Blends. Designers mix color and texture to portray randomness and creativity while rejecting neatness, order and realism. These designs are great for social media while also keeping a sense of mystery.
Big Typography, Busy Backgrounds. Block capitals stretch across the cover with bold alluring images (often animals and plants) behind. The image may even intertwine with the letters. They demand attention and suggest the book's content is wild and unrestrained.
No Text Hierarchy. Designers have been toying with the hierarchy for years, and we're now seeing less text hierarchy than ever. For example, the book's title and the author's name might be in the same font and size. It's another example of designer's pushing back on norms. It definitely puts more emphasis on the cover as a whole.
Pop Art Minimalism. Pop art turned out to be far more than a 1950's fad. Cover designs that blend bright, retro images with big, blocky fonts are common this year. It's also a contrast to the busy patterns and blended covers that are prevalent today.
Punk-style Collage and Ripped Pages. Anti-establishment movements are gaining ground and dystopian design is making a comeback in fashion and design. As a result, punk is influencing a new wave of graphic and book design. Torn covers, rough textures and collages suggest something revealing or transgressive are popular.
Bold Color Motifs. Floral cover designs enable the use of bright colors in images which feel natural and unforced. There is a post-pandemic emotional connection to a time when people valued potted plants along with time spent outdoors.
Close to the Edge. This technique embraces a tight layout by inserting large text which extends beyond the edges of the book or even drops off it. It's attention demanding and leans toward abstraction like several other new trends. It can also convey multiple meanings, such as the idea the book's content is too ambitious to fit into the normal confines of book design. Weight, color and font are critical in suggesting different messages.
It's clear that the enduring principles and rules of book cover design, alongside new trends, can heavily influence how your book is perceived and how it sells. Regardless of your preferences, just remember the main goal of any book design is to present an alluring cover that communicates the book's genre. There are a lot of different ways to get there, but the cover design must meet those requirements.
Bring Your Cover Design to Walsworth
Rest assured; we understand the value of cover design, and we have the capabilities to bring your design to life. You'll gain access to the most important print solutions in the marketplace, including:
Print platforms encompassing advanced web heatset and sheetfed technology (in up to 10 colors), as well as digital printing systems for short run and on-demand needs.
Paper services that have your back. Our paper management team works side-by-side with you to identify and secure paper stocks to meet your design, budget and branding goals.
Bindery options for every need. Choose from Smyth Sewn, perfect and wire-o binding, as well as a wide variety of hardcover and soft cover specialty binding capabilities, including paperback. You also gain access to special finishing to make your book covers stand out. Capabilities like embossing, spot UV, lamination, laser cutting, gilding and ribboning.
And if you're trying to publish a commemorative book with a lasting impact on your employees, members, customers and community, our wholly-owned subsidiary, Donning Publishers, can handle the entire project – including design.
To learn more, visit us at walsworth.com. Or you can submit your information and a friendly Walsworth associate will be in touch within 24 hours. You'll be glad you did.