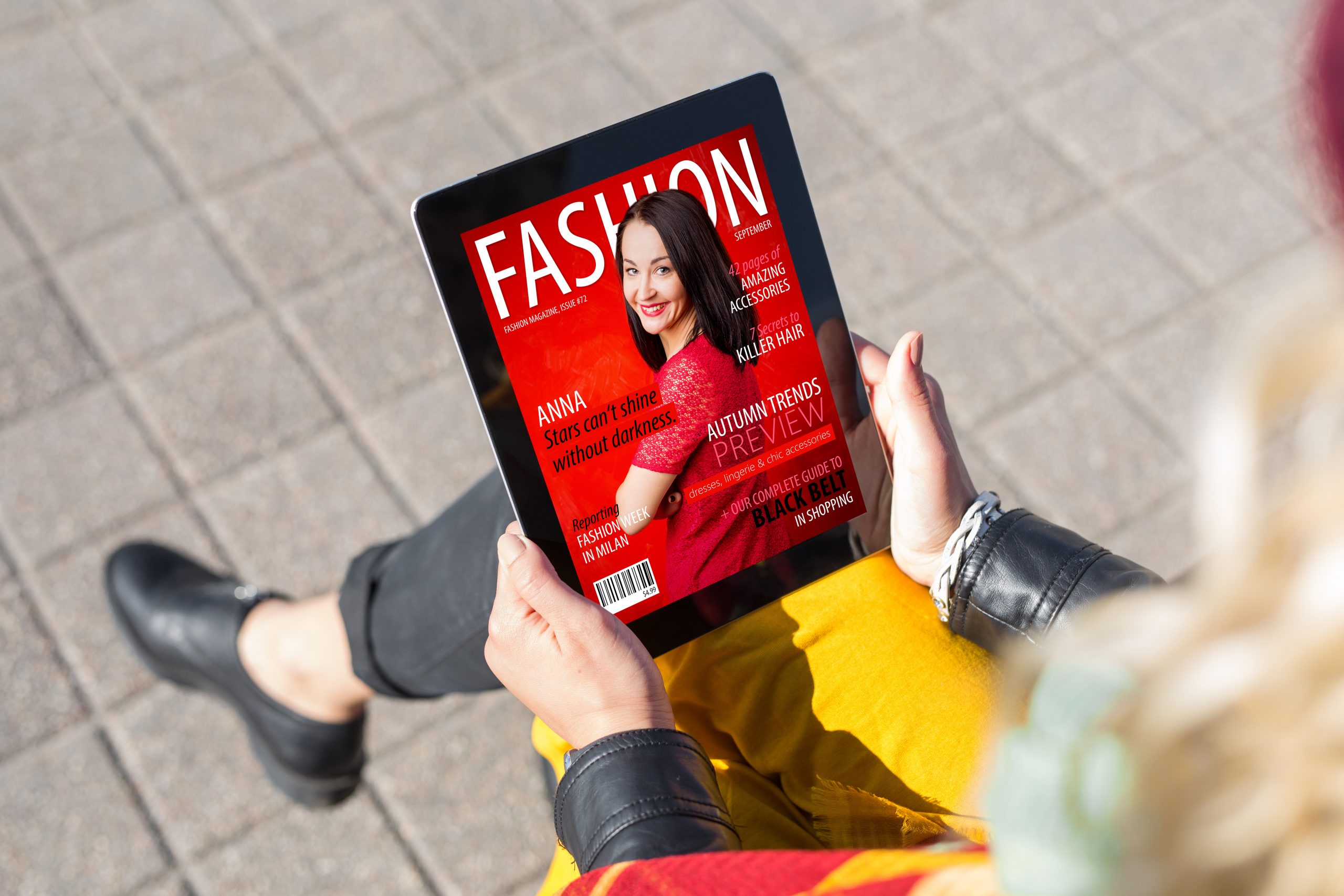 How Digital Editions and Print Magazine Can Benefit Each Other
Many people in the print industry have become concerned about how their products will fit into our increasingly digital world. We have seen organizations ignore digital or – going the opposite direction – put their publications online in lieu of printing them. Either move is to your company and consumer's disadvantage. The combination of digital and print makes your overall product offering better. Rather than take our word for it, let's explore the compounding issues which make the sum of the parts more impactful.
Why Your Magazine Needs a Digital Edition
In some ways, a magazine is limited. For example, all the articles have to come out simultaneously, and the reader cannot easily access external resources, like past issues or additional information. There are still many benefits to printed magazines, but we will get to those later. Right now, let's consider the many reasons to why to consider a digital version starting with accessibility.
The internet is constantly in our pockets: we can get the latest copy of any digital magazine whenever we have the time for it. A massive benefit to digital editions of publications is getting to use video and links to augment the content your subscribers have come to expect in your printed magazine. Another great way to capitalize on the benefits of digital is using the online data you receive to improve your product and your process. With this data, you can determine which articles are the most engaging, what links get clicked and discover when you should be posting based on when your customers are looking at your content. With a digital site, you can also test different headlines to see what performs better. This has helped many companies drive engagement and can help your writers better understand which headlines engage your customers. You can subsequently use the higher-performing headlines in your print materials.
Why Your Digital Edition Needs a Printed Magazine
Top among the many reasons why you need a physical, printed magazine is people still prefer them. Data on U.S. magazine readership from 2019 showed 74% of people preferred printed over digital. While this info is pre-pandemic, few would be surprised to see this trend continue, especially with the past year giving many people digital fatigue.
There are a host of reasons why digital editions should never be the only version, but perhaps the biggest is the psychological effect physical, printed objects have on the reader. Were you aware many studies have shown people recall words they read on physical objects much better than on digital? The three main reasons for this are: paper makes content more intuitively navigable, it facilitates better mental mapping of info and drains fewer cognitive resources, so retention is better. Additionally, with a physical object like a magazine, it is much easier to form a connection. When you feel like you own something, you place more value on, and have more attachment to, the "owned" content. You touch it, pick it up, lose it, and then wonder where it went. Those things cannot happen with digital editions.
There are many other reasons you should continue printing your magazine. We will go in-depth in an upcoming blog post but for now we will give you some of the broad strokes. Print is still trusted much more than digital. With questions regarding the trustworthiness of online content, people are falling back on the medium they have always trusted: print. Throughout this pandemic, we have also seen many people getting digital fatigue. There is an intergenerational feeling of the need to unplug, to turn to other content avenues, like magazines. Finally, print magazines are more intuitive. Once you see them, you immediately know how to access them. With print, there is no challenge of which link to click on or how to get to what article like there may be with a digital version.
How Digital Editions AND Printed Versions of Your Magazine Work Together
As we mentioned earlier, using data from your digital editions can make your printed magazine better by using headline and content testing. Also, providing an online option will open an avenue to draw in more people and result in new readers finding your publication. Making your magazine more accessible can be a good thing for both print and digital editions. Once you have your digital version established, it will be easier for people to read your articles as soon as they are released. You may also decide to leave some articles exclusively for the printed version and just preview them on your digital edition to entice people to buy a physical copy. The opposite can be done with your printed copy driving more traffic to your digital version to check out video content or recently updated articles. Many people love the nostalgia of old copies of magazines but cannot access them easily. With a digital edition, you can upload files of your previous publications so your subscribers have access to older articles or just the one they missed a few months ago.
Now you are ready to take advantage of both print and digital. Do not fall behind and miss out on this opportunity to grow your readership. Talk to your sales representative today about digital publishing and app development options. See what we have to offer here.