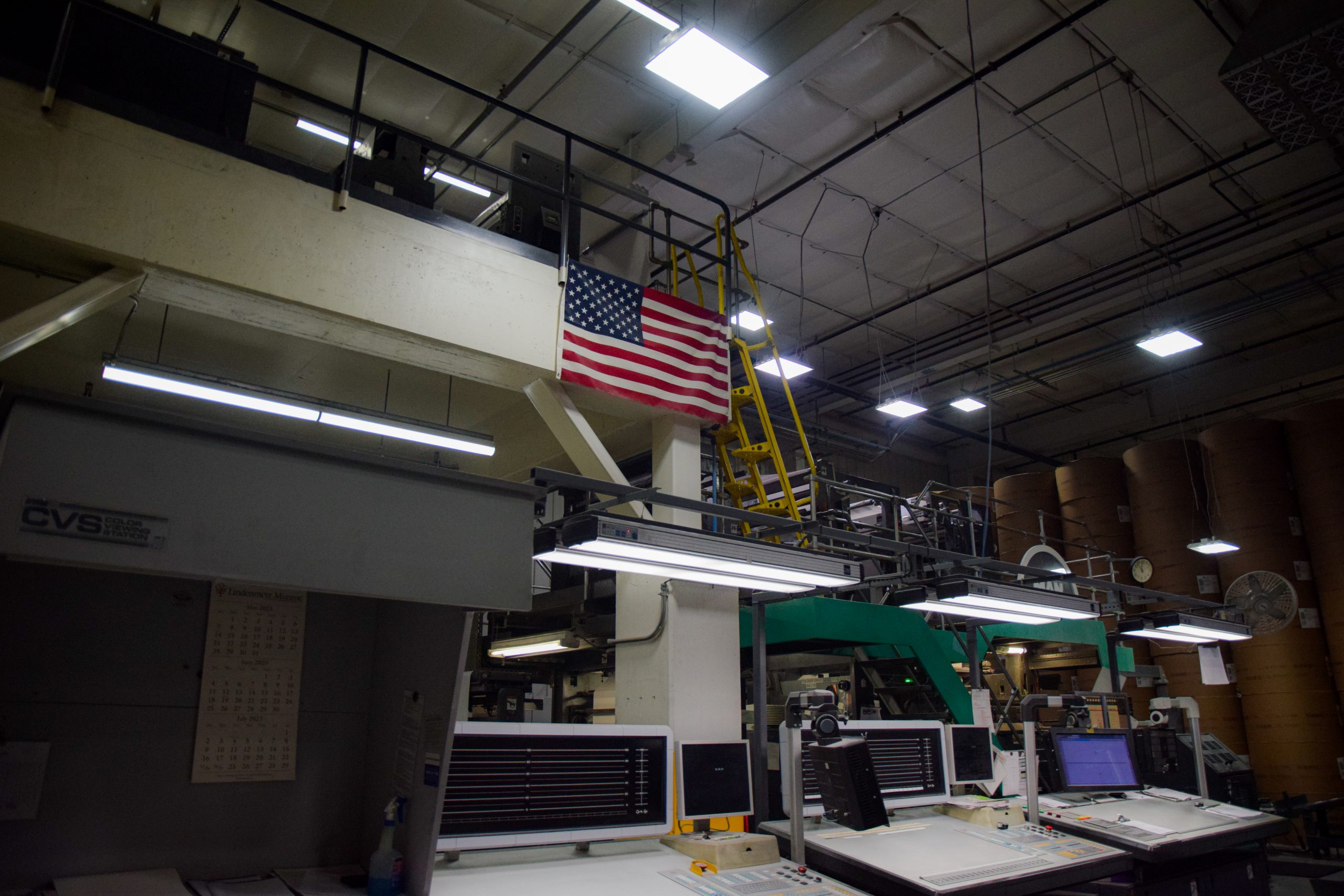 Why You Should Onshore Your Book Production
The pandemic challenged book publishers as never before. The good news was book demand rose in many categories with people sheltering at home and seeking entertainment. The bad news was the increasingly global book manufacturing and distribution supply chain was severely challenged. Briefly, here's what happened:
Global labor shortage
Global shipping issues
Global paper shortage
Global ink shortage
Domestic manufacturing strain
Where We Stand Now
Clearly, some normalization occurred, though many problems linger. There are still price and supply-chain challenges, but they are becoming more manageable.
From a print perspective, while e-books and especially audiobooks grew, they did not grow at the level forecasted, according to a Book Manufacturer's Institute (BMI) white paper. Their growth was not to the detriment of printed books. A Pew Research Center study says although three in ten readers now read e-books, "print books remain the most popular format for reading, with 65% of adults saying that they have read a print book in the past year."
Only 9% of Americans claim to exclusively read books in digital formats and have not read any print books in the past 12 months. Print thus emerged from the pandemic as a strong favorite among American book readers.
So, Where to Manufacture Your Books?
As the BMI Report further points out, onshoring work during the pandemic became the best way to keep producing books. That being said, years of offshoring took a toll on U.S. book manufacturers' capacity. If you were a publisher who had previously turned to foreign production, you likely had to rethink your publishing calendar, warehouse space and distribution options. You may have delayed the introduction of some titles and used more digital print options for others. With the return to domestic production, these timelines are typically shortened, even despite the pandemic and supply chain challenges. Undoubtedly, it took time and effort to either reestablish or start fresh relationships with U.S.-based manufacturers.
You went through some challenges to solidify your domestic book manufacturing. Is it worth undoing the work to reestablish offshore production? Here are some reasons why domestic production may still be the best choice:
Some international book manufacturers have new constraints about subject matter they can and cannot print. According to the BMI, "Companies like PrintNinja note on their website that due to government regulations, books with religious references, violence, nudity, Bibles, or books referencing politically sensitive topics are off limits."
The existing cost difference means there is still an offshore market. Yet more publishers are weighing the risks of everything from political upheavals to potential pandemics. Some are choosing to limit that risk by finding U.S.-based capacity. The total cost of production, now weighted with shipping and political challenges has lost some luster.
The book publishing and manufacturing model is changing. While print is the preferred format, the number of books per order continues to drop in most segments. Still, BMI points out that the number of book titles seeking a manufacturing option remains high. The challenge is to develop physical printing plants and supportive workflows to address current market needs AND future changes.
Traditional print production will remain dominant for the foreseeable future, but there will be even more digital integration. Book publishers increasingly embrace the idea that it's simpler and more cost-efficient to process more orders than to overstock a warehouse. However, the pressures to meet new order and fulfillment strategies will require fast and nimble book manufacturing. Domestic-based production might well prove to be the better, more manageable solution for this evolving marketplace.
Printing Books Here at Walsworth
Our 86 years of experience and proven adaptability helped make us North America's third-largest book manufacturer. Though we serve a wide range of customers, many mid-market publishers especially appreciate our strengths. Walsworth is ideal for publishers seeking economies of scale and enabling technology along with a personalized customer experience. Everything we do at Walsworth aims to make your business relationship both friendly and easy.
Here are some additional advantages you'll find at Walsworth:
Print platforms based on web heatset and sheetfed technology (in up to 10 colors), and digital printing systems for short run and on-demand needs.
Quality print backed by our G7® Master Qualification from IDEAlliance and Master Printers of America status.
Paper services designed to help you identify and secure paper (including eco-friendly alternatives) to meet your budget and branding goals. An extensive in-house paper selection provides high value while eliminating inventory costs for you.
Bindery options including Smyth Sewn, perfect and wire-o binding, as well as a wide variety of hardcover and soft cover specialty binding capabilities, including paperback. Special finishing capabilities like embossing, spot UV, lamination and laser cutting, gatefolds and ribboning, can further enhance your books.
Fulfillment and distribution models offer customized, demand-based and scalable systems for complete lifecycle management. Offload your order processing and inventory management tasks to us.
Hosted eCommerce solutions that help you quickly and easily start selling online. Your personalized storefront can be up and running in no time.
Learn more about Walsworth by visiting our website. Or you can submit your information and a friendly Walsworth associate will be in touch quickly. Contact Walsworth today for high-quality printing solutions in the heart of the United States.