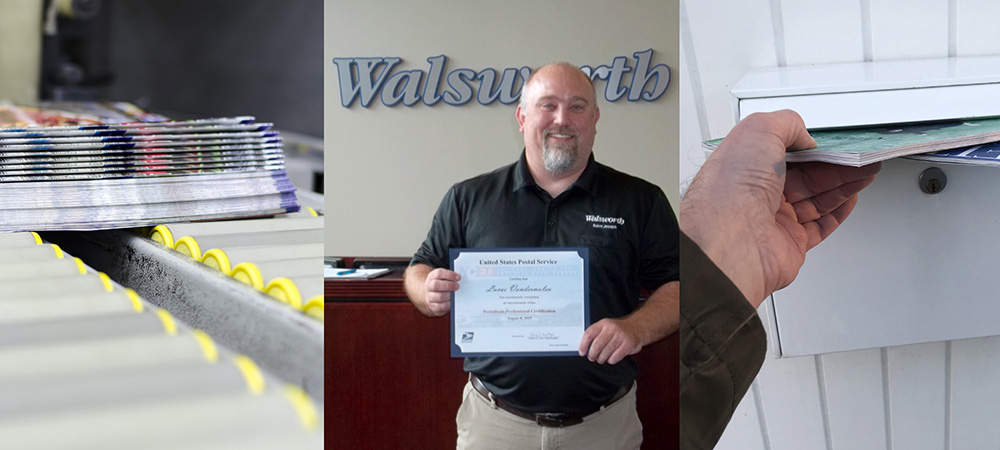 Our Commitment to Customer Experience
One of the ways Walsworth commits to an excellent customer experience is through employing the best in the field.
Mail Operations Manager Lucas Vandermolen recently completed the Periodicals Professional certification training from the United States Postal Service. Completion of this course ensures Vandermolen has the most accurate, comprehensive knowledge of periodical magazine mailing available.
Standing Out
Vandermolen traveled to the National Center for Employee Development in Norman, Oklahoma, for three days of training in August.
"That's where the USPS provides training, from maintenance of machines all the way up to executive training. I had 12 students in my class, and I was the only person from the private sector," Vandermolen shared.
The remaining students were all USPS employees.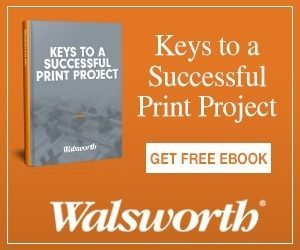 This achievement places him in an elite group within the print industry. The Periodicals Professional training is the primary instruction that the USPS uses for their business mail employees and only a handful of professional mailers possess this certification.
"Several of our customers mail under Periodical Postage and there are many rules and regulations that govern this type of mailing privilege," he said.
Learning Lots
Completing the Periodicals course enables Vandermolen to better serve Walsworth customers. The course provided training in the administration, acceptance and verification of Periodicals mailing. USPS has designated the Periodicals class of mail for publications like newspapers and magazines. They must be sent at regular intervals, at least four times a year, with the primary purpose of transmitting information to an established list of subscribers or requesters.
Many of Walsworth's magazine customers are considered Periodicals and Vandermolen's training means he is now better positioned to ensure our periodicals customers get the most out of their mailing plan.
Course topics included:
USPS qualification standards and application processes
Mail piece requirements and authorization categories
Advertising identification, measurement, and marking
Publisher recordkeeping and reporting requirements
Mail piece construction, preparation and sortation standards
The training has the added benefit of improving Vandermolen's interactions with his coworkers.
"I am able to provide information to both production and office staff to enable them to meet postal regulations for periodical mailings."
Passing on the Benefits
Vandermolen learned several skills that bring added value to our customers.
"I am able to provide guidance to customers who may want to look at converting over to Periodical mailing privileges. I am also able to provide support for current customers that mail under Periodical postage," Vandermolen explained. "This training also provides information on what the USPS requirements are and what is being looked at, from a USPS standpoint, for acceptance."
The USPS trained Vandermolen how to identify the elements that a publication must meet to qualify for periodicals eligibility. To qualify for Periodicals class of mail requires a formal application procedure and a nonrefundable application fee, so his expertise will help customers apply correctly.
The course also trained Vandermolen in non-profit rate eligibility, which will prove useful to many of our association customers. He also received in-depth training of the complicated minutiae required for proper Periodical mailing. Vandermolen's completion of this this training is a benefit to Walsworth and our customers.