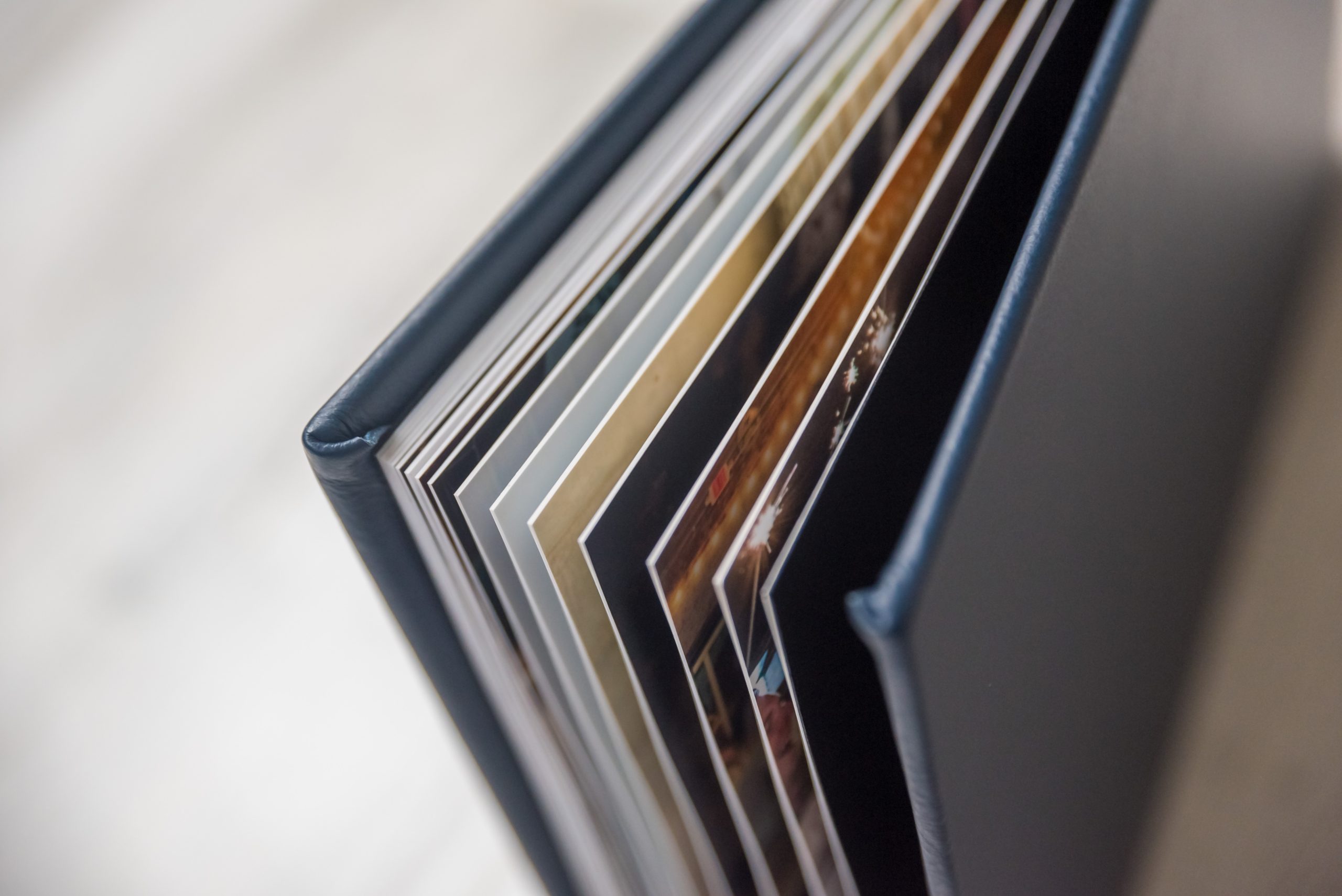 Choosing the Best Paper Stock for Your Commercial Printing Projects – Printing Basics
From basis weight, grade and finish to opacity, caliper and brightness, every aspect of paper plays a crucial role in creating a high-quality finished product.
In this series, we detail the properties and functions of commercial printing paper, explore various paper types and their benefits, and provide insights into how to make informed decisions about choosing the right paper for printing projects like books, catalogs, and magazines.
What is paper stock?
In printing, the words "paper" and "stock" are often used interchangeably; they both refer to the substrate used for your project and are a crucial element in the impression your printed project makes on the reader. The right paper can make a significant difference in your final product, from the perceived quality of the print to the durability of the finished piece. With the right stock, you can enhance the effectiveness of your design and leave a lasting impression you can literally feel.
To choose the best stock for your commercial printing projects, it is important to consider the purpose of the project, the audience and the overall impression you want your product to convey. Different papers have different finishes, weights, thickness (caliper) and opacity, among other attributes. How will the project be used, in what environments, how long do you expect it to last, will it be written on by the user and so many more questions need to be considered when selecting the paper to use.
How paper weight is determined
The weight of paper is determined using a scale which measures the weight of the paper in pounds (lb.) or in grams per square meter (gsm) for sheets of a given size (width and length) in a predetermined number of sheets (500). Several different measurement standards are used, depending on the end of use of the paper.  For example, 80 pound cover weight stock is entirely different than 80 pound text weight.
Paper is measured differently in the United States compared to foreign manufacturers due to differences in measurement systems across the world.
The imperial measurement system used in the U.S. measures what is called the "basis weight". Basis weight refers to the weight in pounds for a full ream (500 sheets) of a specific standard size. For book (text) paper, the basis size is 17" x 22", while the standard size for cover paper is 25" x 38". For example, a 20 lb. bond paper means 500 sheets of this paper at its standard size of 17″ x 22″ weighs 20 pounds.
On the other hand, countries using the metric system measure stock by "grammage." This paper is measured in grams per square meter (gsm), and the higher the gsm, the heavier the paper. The use of different paper weights in commercial printing is important, as it can affect the overall appearance and perceived quality of the finished product.
Coated paper stock used in commercial printing
Book (Text)

Cover

Basis Wt. 17" x 22"

Grammage

Basis Wt. 25" x 38"

Grammage

30 lb. 

44 gsm 

50 lb. 

135 gsm 

40 lb. 

59 gsm 

60 lb. 

163 gsm

45 lb. 

67 gsm 

65 lb. 

176 gsm

50 lb.

74 gsm 

80 lb. 

216 gsm

60 lb. 

89 gsm 

90 lb. 

243 gsm 

70 lb. 

104 gsm 

100 lb. 

271 gsm 

80 lb. 

118 gsm 

110 lb. 

298 gsm 

90 lb. 

148 gsm 

130 lb. 

352 gsm

100 lb.

178 gsm

160 lb. 

433 gsm 
Use cases for different paper weights and stock options
The use cases for paper weights in commercial printing are determined by the type of project being produced. Here are some of the most common paper basis weights and their recommended uses:
30-50 lb. (44-74 gsm) 
Lower basis stocks are commonly used for trade books, newsletters and flyers. These are considered lightweight papers and are often used for large print runs. They are usually the most affordable option.  High page count catalogs maintain a lower thickness overall by using lower basis weight papers.
60-70 lb. (89-104 gsm)
These basis weights are often used for brochures, booklets and other marketing materials. These papers are a bit more substantial than the lighter options, and they can withstand more handling and transportation.  Additionally, the higher basis typically results in improved opacity with diminished show-through from one side of the printed page to the other.
80-90 lb. (118-148 gsm)
These basis weights are often used for high-quality magazines, catalogs and coffee table books. These papers are thicker and more durable, which makes them suitable for projects seeking a more professional look and feel.
100+ lb. (178+ gsm)
Basis weights at or over 100 lb. (178 gsm) are often used for business cards and promotional materials. These papers are very thick and sturdy, which makes them ideal for projects needing to withstand frequent handling and transportation. However, the heavier stocks do not withstand creasing, folding or similar handing, and can become dog-eared easily.
Factors to consider when choosing paper stock for commercial printing
Several factors should be considered when choosing paper for commercial printing.
If a certain stock is unavailable, it makes sense to speak with your printer about the next best option. Since there are so many different weights and grades of coated and uncoated paper, there may be a solution that doesn't compromise the quality of the finished product while still remaining within budget.
It's also important to understand printing techniques, such as digital production or even sheetfed vs. web printing, as the production method can influence paper choices.  Other factors, such as whether a reader needs to write on the printed item, or how the impact of the paper brightness and shade might impact a reader should also be considered.
When it comes to sending out mail, the weight of the paper you use can have a significant impact on mailing costs. This is particularly true for businesses and individuals who regularly send out large quantities of mail, as even small differences in weight or thickness can add up quickly and lead to significant cost differences.
Heavier paper stocks, such as cardstock or thick paper, are more expensive to mail due to their increased weight. The United States Postal Service charges postage based on the weight and size of the envelope or package, so heavier paper can push the mailpiece into a higher weight class, resulting in higher postage rates.
Choose the best paper stock for your project
Choosing the correct paper is a critical factor to consider for any commercial printing project. The weight of the paper is particularly significant since it impacts the overall appearance, durability and cost-effectiveness of the finished product. Whether you are producing books, catalogs, magazines or any other publication, it is important to find the best paper option for your commercial printing needs.
With numerous types of paper, as well as their various uses and factors to consider, it is helpful to seek advice from printing professionals to make informed decisions for your commercial printing projects. If you would like guidance, our team can help you find the best paper for your commercial printing projects to deliver superior quality products.