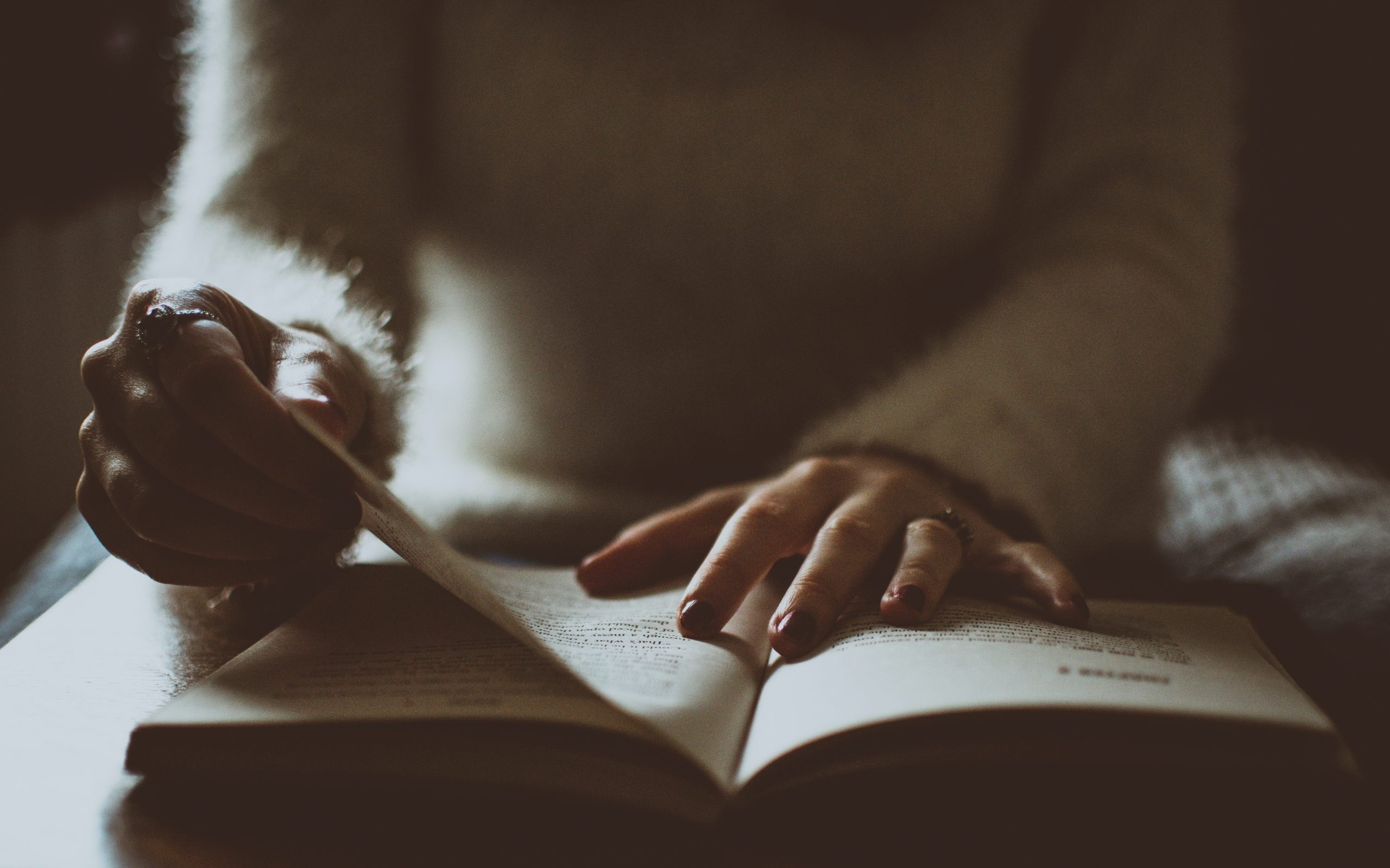 Print is Not Losing Its Touch
There is something special about holding a printed publication in your hands. I'm one of those people who touches everything, and one of my favorite sensations in the whole world is the feel of pages flipping beneath my thumb. It's a sensation that just can't be replicated with screen readers.
We've written before about how satisfying paper can be. But how can printed works fill us with a sense of comfort, luxury or ownership? Let's look into some of the factors that make it so delightful to hold a printed piece in your hands.
The Feel
The feel of a printed piece carries a message all its own. If you were blindfolded and asked to identify a Fabio-on-the-cover romance novel and a college textbook apart by touch, you probably wouldn't have any trouble. You could likely also distinguish between an upscale catalog and the weekly grocery adverts, because certain kinds of publications have a certain feel.
Personally, I love a perfect-bound, softcover publication with uncoated paper or a matte finish. If you throw in a nice emboss or a die cut I can run my fingers over, I'm in heaven. My printing preference reflects my personal life; I'm drawn to things like cable-knit wool sweaters, original wood floors and dirt hiking trails. (On a related note, the REI catalog is consistently one of my favorites.) If a publication is targeting my demographic, that first touch conveys so much information to me about their brand.
Cognitive Processing
Touch also plays an important role in processing the information we take in. One of those ways is topographically. By remembering where we are in a book, we're better able to remember what the content of the book was. Ferris Jabr explained in an article for Scientific American.
"We might recall that we passed the red farmhouse near the start of the trail before we started climbing uphill through the forest; in a similar way, we remember that we read about Mr. Darcy rebuffing Elizabeth Bennett on the bottom of the left-hand page in one of the earlier chapters."
Jabr compares the act of turning pages to taking steps on a trail, with a rhythm and a visible record of how far the reader has traveled. When I'm reading a large tome, I notice how I have to change my position as the weight shifts from the back cover to the front, and I often feel a sense of dread as the weight all shifts to the left side of the book and only a few pages remain on the right.
The Tangible
There's something to be said for being able to hold something in your hands. Physically holding something gives the holder a sense of ownership, which increases the value of what they're holding. This is called the endowment effect. It also makes it easier to navigate. And, as William Powers explained in "Hamlet's Blackberry: Why Paper Is Eternal," with a printed piece it's fairly easy to flip back to check something you saw earlier and requires less mental drain. You can also physically organize printed pieces to suit your needs – like stacking magazines in the order you want to read them or ordering your book collection so your favorites are easiest to access.
The Final Touch
Print is powerful. It provides a sensory experience other mediums just can't replicate. This article is part of our sense-ational reads series. Check out our article on smell and be sure to subscribe to our blog so you don't miss the upcoming posts!