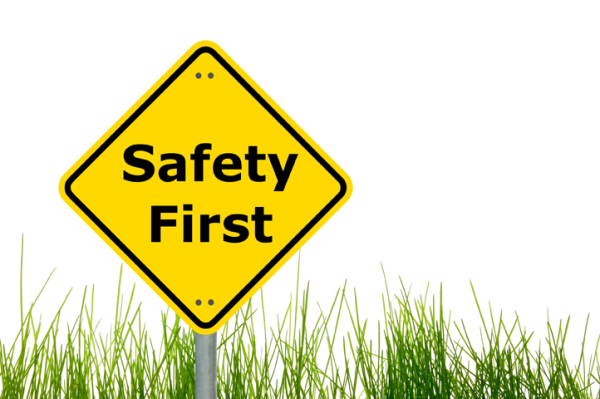 Why Safety Isn't a Goal at Walsworth
You may be surprised to hear that providing a safe place to work isn't a goal at Walsworth. It's not an initiative, a priority or a strategy either. Ensuring our employees' safety is more important than any of these things. We believe safety is a non-negotiable behavior that everyone must follow.
With this philosophy in mind, we recently reviewed our safety policies and realized we could do better. Walsworth employees deserve our best efforts. They deserve to be as safe as possible. And I know your employees do, too.
If your company is considering implementing a safety program, or is changing from its current program, here are two important points we've learned on our safety journey.
1. Understand the reason for a safety program
At Walsworth, the reason we have a safety program isn't to lower insurance rates or avoid negative exposure. The reason is much simpler than that. We have a safety program so our employees can return home to their families every night.
More than the products or solutions we provide, safety is the most important thing we do at Walsworth. Having the expectation that no employee will be injured is the best way we can demonstrate care and respect for our important asset, our people.
2. Empower your employees
When we set out to improve the effectiveness of our safety program, we wanted to find a program that not only provided the right tools and procedures that would keep our employees safe, we also wanted our employees to be the architects for the program.
It was important to have the safety program managed from the bottom up rather than the executive management team managing from the top down.
After extensive research, we adopted the Milliken Safety Way program. Milliken's belief that achieving a zero accident rate is possible is supported by their manufacturing safety record as well as by the training and coaching they offer.
Since embracing the Milliken Safety Way program, we are seeing a difference in how our safety committees are responding and delivering ideas that work. Our long-term goal is to have every Walsworth employee on a safety committee.
Safety is personal, to me
Improving employee safety isn't a new focus or a trendy initiative; improving employee safety defines who we are as a company. Safety is a core company value. And it's a value I take pride in leading, and following.
If you would like to discuss Walsworth's safety philosophy, please contact me at don@walsworth.com. I would enjoy the conversation and exchange of ideas.