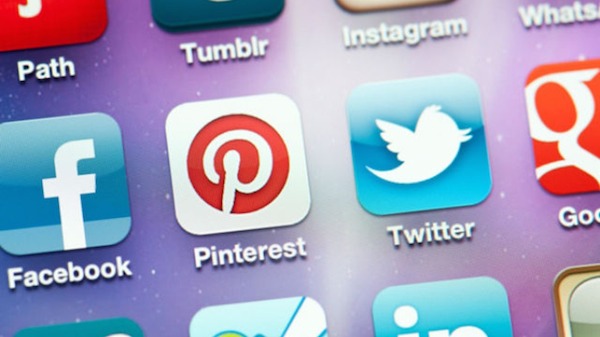 Social Media Priorities for Businesses: Where Should You Start?
Getting social media "right" is a lot more than amassing a big Twitter following or picking the best Instagram filter for your newest product photos. In a metrics-based world, it is all too easy for businesses to obsess over the number of likes or re-tweets they receive and lose sight of social media's real purpose: making genuine connections with real customers to foster long-term brand loyalty.
When executed correctly, a great social media strategy will not only tell your business's story, but also invite participation and create community.
If your business is new to social media, getting started can seem like a daunting, overwhelming task. Follow these steps to focus your time, energy and resources on what matters most:
#1: Content is king. Share useful information and tell your story.
Social media is simply a platform to share your brand's message; it's a good place to tell your organization's story in a way that enables your followers to be active participants. As discussed in our What Content Marketing Can Do for Your Business post, attract and engage followers by combining original and curated content to strike a balance between sharing information and telling a compelling story.
When it comes to storytelling, visuals matter since visually compelling content gets noticed and shared more often. So, whenever possible, use Instagram and Vine to create micro videos that offer a sneak peek of a new product or a "behind-the-scenes" exclusive for customers. And breathe new life into white papers, blogs and industry reports by creating engaging infographics.
#2: Be active on the right social media networks.
Regardless of your market, your first social media channel should be your blog. As presented in our 7 Essential SEO Tips and Techniques, original content on your website is the best way to improve the likelihood of your organization showing up in the public's search engine results.
If you haven't already set up a blog, read our 10 Essentials of Creating an Effective Blog post to help get started.
Following your blog, Facebook, Twitter, Instagram and Pinterest are increasingly must-haves for company in retail and consumer markets. Facebook, Twitter and LinkedIn are good for organizations in business-to-business markets.
Keep in mind, however, that the latest and greatest social media platform may be trendy right now, but that doesn't mean it's the right fit for your business. Knowing where your current and prospective customers are active will help you prioritize the platforms best for your organization.
When you first get started with social media, pick one or two networks and focus your energy here. Hold off on advertising your social media presence until you've got a steady stream of engaging posts to share each day. Redirecting customers to an empty Twitter feed or a pin-less Pinterest account only hurts your opportunity for genuine engagement and undermines your brand's value.
#3: Be responsive and engaging.
Most companies dedicate at least one employee to managing the day-to-day logistics of their social media accounts. This is especially important if your Twitter account or Facebook pages will be fielding customer service inquiries.
According to NM Incite's "State of Social Customer Service Report," nearly half of customers report using "social care" for basic customer services, especially when it comes to voicing complaints about a product or service.
Even if you cannot solve all your customers' problems immediately, studies show that a prompt response goes a long way – 33% of respondents to the NM Incite survey say that they would recommend a brand or company that offered a quick but ineffective response. In contrast, only 17% would recommend a company that offered an effective but slow response.