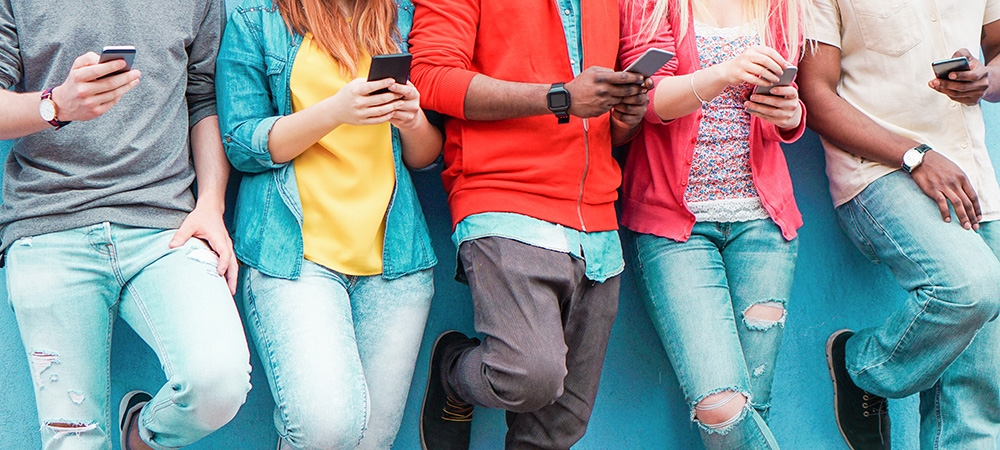 Social Media Trends to Benefit Your Brand
Social media remains a popular and effective outlet for organizations to connect with their audiences. Being aware of new trends helps organizations identify ways to increase the effectiveness of their efforts to do just that.
Based on what has been popular recently, as well as what experts predict will be useful in the future, we've prepared a list of trends to help you reach and engage your target customers.
Building trust
A common thread that seems to be running through all recent social media trends is the idea of using social media to build trust with your audience. In the wake of privacy issues and fake accounts, consumers are sometimes wary of interacting with brands on social media.
For that reason, it's important for organizations to focus on being transparent and engaging with individuals in a way that's authentic and valuable.
Here are just a few ways you can work to build trust through quality engagement:
Use Twitter chats to publicly discuss topics important to your audience.
Build a Facebook group for your audience focused on their interests.
Hold regular Instagram or Facebook Live Q&As to address questions and concerns from your audience.
Upping your ad game
In today's social media landscape, it's still largely pay-to-play. This means that organic posts alone won't get you the traffic or engagement your organization needs to make a significant impact with your social media marketing. Your organization will need to also include social ads as part of your overall strategy if you want to be successful.
With this in mind, special care should be taken to ensure that your ad campaigns are fresh and that you're utilizing metrics that will help you measure campaign success. Try A/B testing your ad content and targeting to find a combination that works best for you.
Invest time in developing creative that gets your audience's attention. To ensure the right people are seeing your ad content, you may need to revisit how you identify your target audience.
Providing more messaging opportunities
Customers are expecting good one-on-one social experiences. Trends suggest that social media users are actually spending more time on messaging than sharing news and content on their social media feeds. This means that your social media inboxes are an important place to connect and build stronger relationships with your audience.
If you want to ensure that you can provide an effective private messaging experience for your audience, enable Facebook Messenger on your Facebook Business Page. Similarly, if you don't already have a chat bot on your site, you'll want to add plugins to your website that drive visitors to messaging apps where they can connect with someone about their questions and concerns.
Employees posting content
Another trend that organizations are adopting is using their own employees as influencers and brand advocates. While it is difficult for consumers to determine if brand deals with celebrities and other influencers are genuine, quality content posted from employees is seen as far more sincere and trustworthy.
Having your employees post sharable content on their own social media channels is a great way to expand your reach while building trust with your target audience. Make it easy for employees to post content by providing them with ideas and visuals that will help them show your brand in the best light.
Social media stories
While the social media story concept was first introduced by Snapchat, now Facebook, Instagram, and even YouTube have introduced similar features on their platform. These disappearing videos are a great way to provide valuable and exclusive content for your fans and followers. Stories allow you to offer real-time updates about your organization or behind-the-scenes videos that help your brand build trust with your audience.
Storifying social may be the most significant trend shift
While utilizing any of the trends above will help you better connect with your target audience, the most significant trend that organizations need to consider adopting this year is using social media stories to reach and engage your fans, followers, and potential new customers. As a visual medium, stories have the power to not only grab your audience's attention but show a more fun and personal side of your organization.
Rather than just sharing the same content on your static feed and stories, start creating story-specific content. This type of content should reflect the raw, unedited, and live action medium. Since story content typically disappears after 24 hours, this medium tends to be the best for sharing exciting news about your business as well as exclusive behind-the-scenes content.
When developing content for your stories, try experimenting with different formats. You can use a combination of video, text, and images to tell your story. You can use live videos to host a Q&A, announce the winners of a social media contest, or give a behind-the-scenes look at your company culture. Branded imagery is a good way to get the word out about upcoming promotions and campaigns. While text may just help add more details to some of the visuals you've already shared.
Once you've developed some compelling story content, use the highlight feature to categorize your content and make it available later. The highlight feature allows you to display content in categories on your profile for as long as you'd like. This is a great way to address frequently asked questions as well as organize content that's based around a specific promotion or campaign.
Walsworth assists print customers with digital presence assessments and content assessments to help identify ways for organizations to grow their business. To learn more, contact us to let us know.