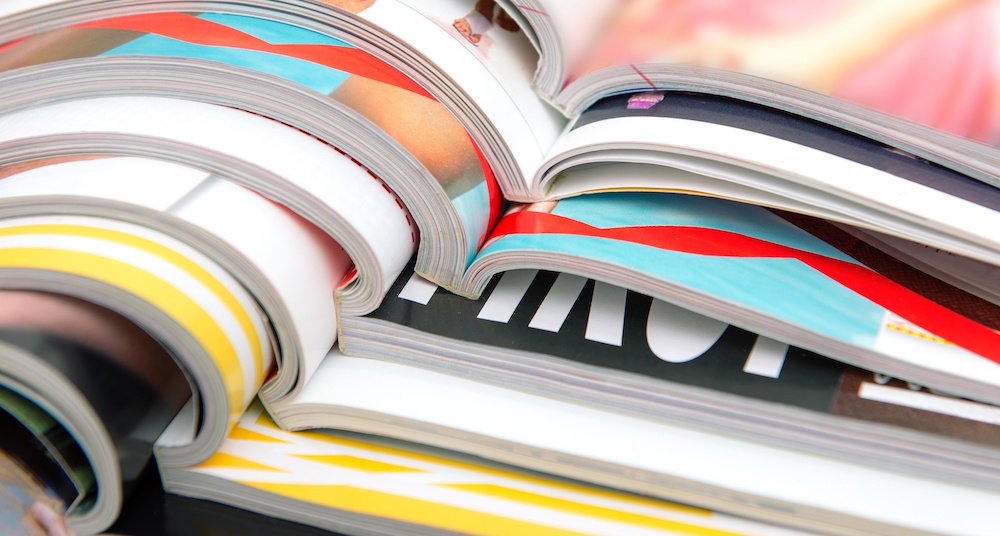 The Battle to Gain Consumer Trust in Advertising
We live in a skeptical world. Everything from science to the news generates doubt, and advertising is hardly immune to that skepticism.
Consumers don't automatically trust advertising, but that doesn't mean it's useless. There are still ways to build trust and generate results. Brands may just need to work a little harder and advertise a little more carefully. The multitude of options now available is good for brands. They can combine trusted, established advertising channels with new, more flexible channels for maximum effect.
People Trust Print
Consumers still trust printed ads. Marketing Sherpa asked 2,400 U.S. consumers about which advertising channel they trust more when making a purchase decision.
Traditional advertising channels are the clear winner. Eighty-two percent of respondents say they trust the ads appearing in newspapers and magazines when making a purchase decision. Direct mail, such as catalogs and large ad postcards, were ranked third most-trusted, with 76 percent saying they trust this form of advertising.
But Why?
Customer perception plays a big part in the higher levels of trust.
There is a LOT of digital content online. Unfortunately, much of it is mediocre, or worse. Even high-value content can get lost in the sea of mediocrity.
Consumers perceive printed advertising as having cleared a higher bar.
Digital Discretion
Digital ads may not be a consumer's favorite means of advertising, but they certainly have their value.
Consumers view digital ads as interrupting their online experience. The easiest way to make consumers hate you is by blocking access to the content they want. Pop-ups are the least-trusted and most interruptive form of advertising – especially ads that are difficult to click away from. Don't block the content online users are trying to reach.
Another hurdle to jump: ad-blocking software. It's popular with consumers, but it's difficult to say how popular. Pagefair reports 615 million people block ads on desktop, laptop and mobile devices.
Tech giants Google and Apple have both announced that future versions of their web browsers will automatically block certain kinds of advertisements. Google will only block content determined to be too annoying or intrusive, like ads that take up the entire screen or videos that autoplay with sound.
Why Bother?
Digital advertising creates opportunities that just aren't available with print.
Consumers want ads that are useful to them – that align with their interests but don't interrupt their online experience. Consumers, especially men, want ads customized to their likes and interests. Digital advertising allows you to advertise specifically to the people who want to see what you're offering.
It's also easy to track. Digital advertising allows you to receive feedback on the success of your campaigns.
Digital advertising is immediate. You can update an online ad with a click of your mouse, a great benefit in a quickly changing market.
Less is More
Most consumers complain there are too many ads online. If they're constantly inundated with your advertising, they'll tune it out.
Instead, consider a small number of eye-catching, impactful ads and promote them to people who might want your product. Don't get lost in the "sea of mediocrity."
If They Like It, They Will Come
Hubspot research finds that consumers like email because it's something they opt in to. Email also lets them unsubscribe whenever they want. This may sound risky for your brand, but people like advertising that isn't pushy.
Earn Their Trust
Consumers – especially millennials – trust reviews by other consumers. People also like to share their opinions about brands. Consumers believe that content shared by average people is more honest than content from brands.
You can capitalize on this by creating a branded hashtag. Or you can create a campaign encouraging people to share photos of how they engage with your product. Offering a prize for user participation will encourage engagement.
What Consumers Want
Consumers are, understandably, wary of online ads. But that doesn't mean they're not effective. The Coalition for Better Ads provides guidelines for online advertisements that will help your brand appeal to customers and avoid being blocked by ad filters.
Working Together
Your brand will receive the best return on investment with a multi-faceted approach. Combining advertising channels – especially traditional channels paired with digital – makes all of them work harder.