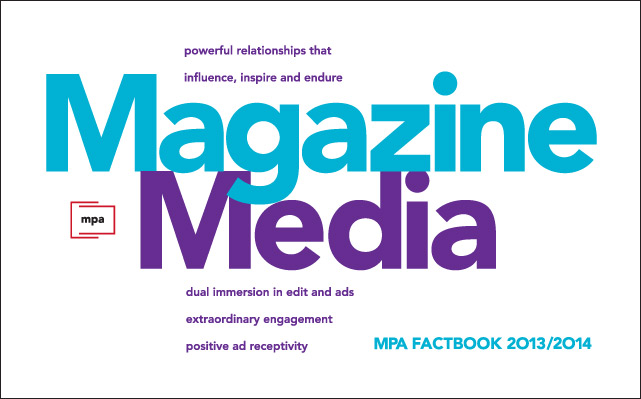 The Growth of Magazine Apps | Part One – Readership
Digital magazine apps are exploding, as are the number of people embracing them. This topic is the focus of the first part of our four-part series on the growth and influence magazine media apps are having with readers.
Our series pinpoints notable statistics from the 2013/2014 MPA Magazine Media Factbook, with the first part showcasing those related to the release and readership of digital magazine apps.
More and More Media Apps
"More, more, more" could be the mantra for magazine media apps, with a 559 percent increase in the number of U.S. magazine-branded apps released since the first quarter of 2011. Since that time, the digital landscape has seen an average increase of 28 percent per quarter, with an unfaltering and steady increase over the past several years.
Digital Readership Increase
Digital readership has increased at an equally notable rate, with the digital-only audience growing 84 percent in a single year. Digital readership shot up from 9.2 million to 16.9 million from the spring of 2012 to the spring of 2013.
Digital Download Bonanza
If you thought an 84 percent increase in digital readership was impressive, check out the even greater increase in number of downloads. Digital magazine downloads enjoyed a 170 percent increase in a single year, with 64 million issues delivered over the 12-month span ending in April 2013.
That number breaks down to an estimated 300,000 digital magazine downloads per day.
The Factbook outlines the percentage of downloads for various digital magazine categories:
Digital Downloads by the Numbers
35: Food magazines
28: Entertainment and celebrity mags
24: Computers
23: Health, Women's (tied)
22: Sports
21: News
19: Travel, Science/technology, House and home (tied)
8: Business and finance
15: Men's general, Women's fashion (tied)
13: Automotive and motorcycle
12: Music
Less than 10 percent: Outdoor, Bridal, General editorial, Parenting and babies, Boating
Just because some topics are less popular than others doesn't mean they aren't worth pursuing. Lower numbers actually give you less competition as you launch your own magazine media app onto the scene.
And if you haven't launched one yet, these numbers alone could give you very good reason to do so.