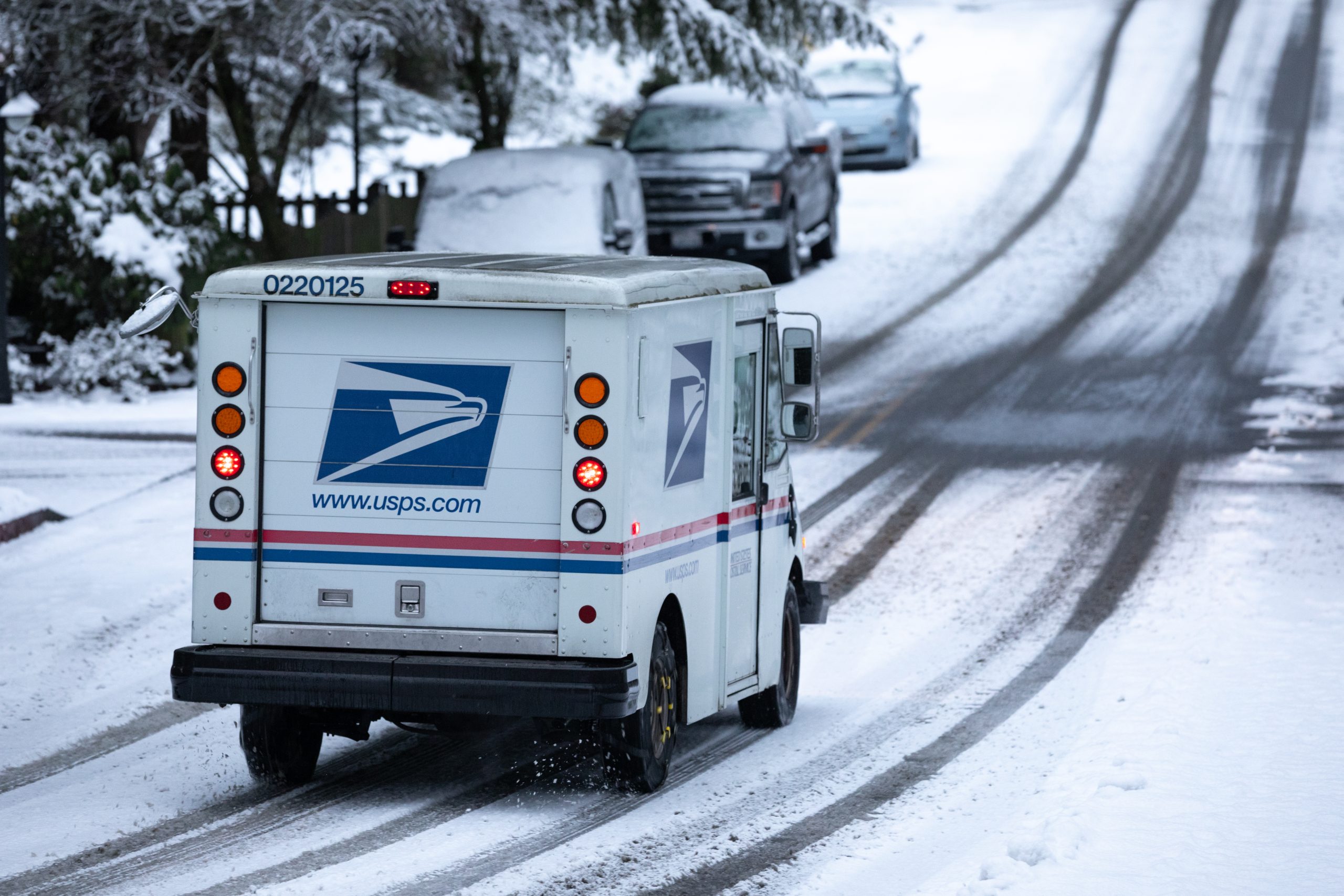 USPS Announces Proposed Temporary Rate Adjustments for 2022 Peak Holiday Season
It's time to prepare for shipping during the holiday season – and then some.
On Aug. 10, the USPS filed a notice with the Postal Regulatory Commission (PRC) regarding temporary price adjustments for the upcoming peak holiday season.
In the past, the Postal Service's peak holiday season has occurred between the dates of Oct. 3 and Dec. 26, but this recent filing marked Oct. 2, 2022, through Jan. 22, 2023, as the peak holiday season.
Pending approval through the PRC, this seasonal pricing increase is planned to end on the date the Postmaster General previously earmarked for the next postal pricing increase. This means pricing for postage through the USPS may decrease a bit following the holiday bump, but the USPS is not planning for postage pricing to return to the current rate at any time following Oct. 2, 2022.
This increase is another aspect of the Postal Service's 10-year plan, Delivering for America. By leaving behind their historically recognized low rates, the USPS is working to compete with companies like UPS, FedEx and DHL through rate increases like these for commercial and retail customers.
The planned peak-season pricing, which was approved by the Governors of the Postal Service on Aug. 9, would affect prices on the following commercial and retail domestic competitive parcels: Priority Mail Express (PME), Priority Mail (PM), First-Class Package Service (FCPS), Parcel Select and USPS Retail Ground. International products would be unaffected. Pending favorable review by the PRC, the temporary rates would go into effect at 12 a.m. Central on Oct. 2 and remain in place until 12 a.m. Central on Jan. 22, 2023.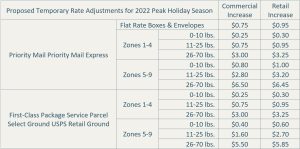 For methods to manage rising prices in your marketing mail, read our recent blog, 4 Ways to Deal with USPS' New Postage Rate Increases.
Walsworth continues to seek and share the latest and greatest postal information to help our customers through any changes. When any plans become concrete, Walsworth will be sure to share announcements.