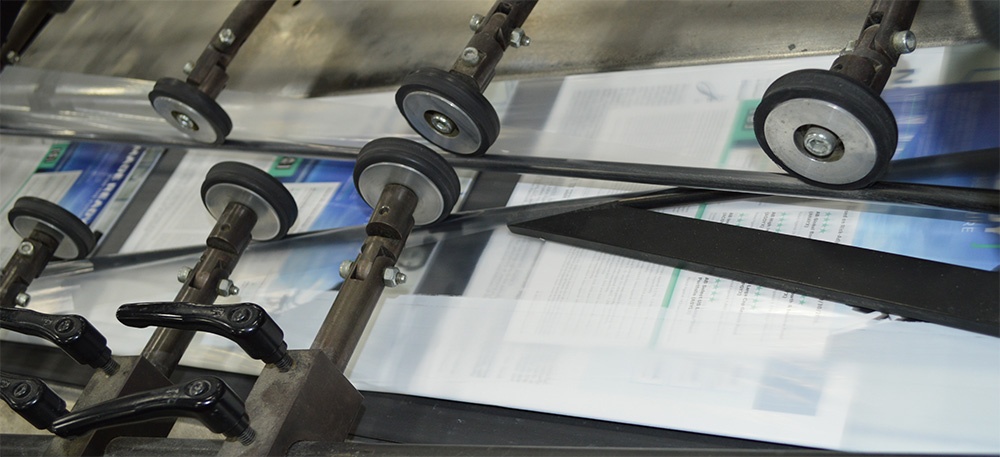 Curious about Walsworth Mailing Capabilities?
Walsworth's Customer Service Representatives field print project questions every day. One of the most frequent questions they hear from customers is, "What kind of mailing capabilities does Walsworth offer?"
Mail Manager Kerry Still has many years of experience and has laid out an overview of Walsworth's mail capabilities here.
Mailing Capabilities Overview
Walsworth provides a full array of mail piece addressing and unlimited mailing options for both domestic and international mail. Our addressing capabilities are numerous, including inkjet directly onto mail pieces, inkjet onto removable paper labels, inkjet onto polywrap and laser-addressed removable labels.
Beyond the basics of mailing, we also provide advanced address hygiene solutions, mail tracking through the USPS Tracing™ program, and professional assistance with USPS requirements for Periodicals class mailers. We also use the Intelligent Mail barcode (IMb) to offer Full Service Intelligent Mail.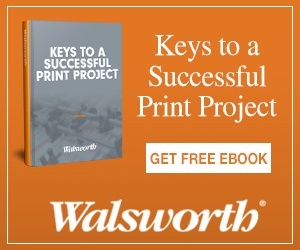 We are experienced in working with Traditional ACS and Full Service ACS to mitigate the publisher's cost of address corrections to periodicals. We do this by replacing paper copies with electronic address changes.
Walsworth offers a wide variety of foreign mailing services suited to meet the diverse needs of our many customers. For quantities as small as a single mail piece, we provide commercial mailing options that result in low cost, bulk mail postage rates for retail quality delivery performance.
We employ USPS trained and certified mail specialists with more than 20 years of experience to include nonprofit mail, reply mail, mail piece design, and USPS promotions and incentive programs.
Co-mail
Walsworth's co-mailing operations are designed to achieve the volume of mail necessary to maximize postage savings while also capping pool sizes so they can be completed in 72 hours or less. Co-mail pools are usually offered twice per week, but can be more frequent during periods of increased demand.
Additionally, co-mail pools are extremely flexible. Changes to pool inclusion can be made as late as 48 business hours prior to the pool start time without penalty.
We have structured our co-mail pools to benefit the shorter-run publications so we are able to co-mail quantities as few as 5,000 copies.
Our facility located in Saint Joseph, Michigan, has a USPS plant-load agreement and a Detached Mail Unit staffed by USPS employees.
Plant Verified Drop Shipping (PVDS)
Walsworth PVDS services take two forms. For mailings that deliver to a wider geographic area, we utilize the services of mail consolidators to transport the mail to USPS destination entry points nationwide at the lowest possible cost. Mailings that deliver into smaller areas such as a single city, county or state are often shipped directly from our print facilities to the USPS destination entry.
In either case, we ensure that the discounted postage added to the transportation cost always results in a net savings to the customer.
Intelligent Mail
Walsworth uses Full Service Intelligent Mail on all qualified mailings. Using the Intelligent Mail barcode (IMb) and the Intelligent Mail package barcode (IMpb), not only reduces postage costs, but it enables us to offer an assortment of additional mailing services. Some of the more popular services are:
Mail Anywhere/Pay Anywhere Postage Payment
Full Service ACS
IMb Tracing
IMpb Delivery Confirmation
Mail Container Tracing
NCOALINK
DSF2 Address List Sequencing
Advanced Address Hygiene
International Mail
Walsworth's international mail options are as varied as our customers' mailing objectives. Varying delivery speed and cost considerations are carefully weighed when selecting a mailing option. The options are presented and explained to the customer so they can make an informed decision and select a solution that will best fit their performance and cost needs.
We have the capability of utilizing retail mailing solutions as well as those commercial solutions offered through international mail service providers. Canadian mail also affords us the unique opportunity for direct entry into Canada utilizing Canadian postage.
Working Together
Walsworth's mailing team stays abreast of USPS rules and regulations, and works hard to bring the most efficient, cost-effective solutions to our customers. Our mailing capabilities are varied. We will use our vast expertise to find the right option for your organization.
Please contact us if you have mailing questions.