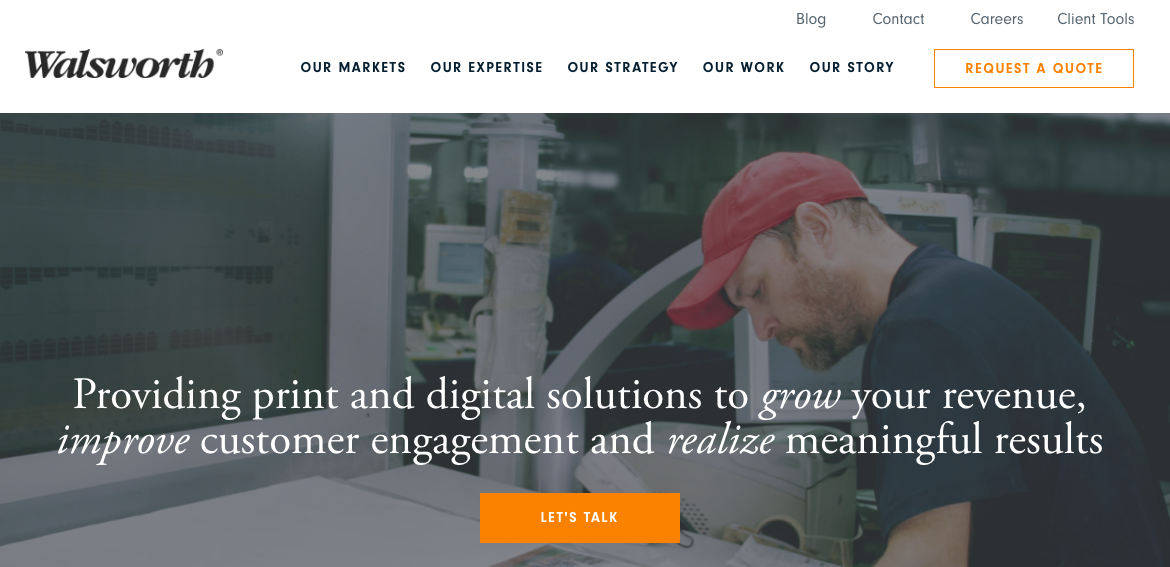 Welcome to Our New Website
We are excited to announce the release of the new walsworth.com. Our newly designed website has been created to provide you with digital and print resources to assist your organization with growing revenue, improving customer engagement and realizing meaningful results.
The updated website includes a new navigation structure to help you quickly find the information you need and gives you insightful resources when considering strategic opportunities. We also included imagery of our people and places to give you a better sense of who we are, what we believe and the markets we serve.
Start exploring
We would appreciate hearing your feedback about the new website and how we can continue to improve it. Please take a moment to share your thoughts in Comments below or send us your suggestions by using this form.