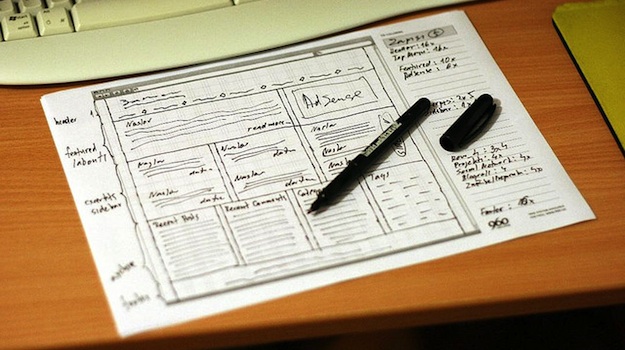 10 Essentials of Creating an Effective Blog
You may know that a company blog can be good for business, but you may be less certain about what it takes to create an effective one. Producing a high-quality blog is not difficult; especially if you stick with 10 tips that can help you get started.
Pick a unique theme
Your blog's theme sets the stage for all the content you aim to showcase, so pick a unique one that lets your stand out from the rest of the run-of-the mill-themed crowd. A unique, eye-catching theme can automatically net extra attention while it best serves the needs of your company.
Match your brand
People who land on your blog should have no doubt that the blog belongs to your company. That means stocking the header with your logo, company colors and other distinguishing marks. It also means matching the content style and tone with that of your brand.
Link your homepage.
If visitors adore your blog so much that they simply must buy something or learn more, you want to make it easy for them. Make sure you provide a link to your homepage in the header or another obvious spot.
Include the essentials
Even if your blog is linked to your company's main website, it should have its own set of essential components. These include:

A link to your about page
Contact info and/or obvious link to your contact page
A search bar for seeking out specific blog entries or details
Relevant plug-ins to help gain readership and promote content

Focus on creating valuable content
Setting your blog's stage is vital, but you'll only pull off the show if you stock your blog with valuable content. People are hungry for blog content that informs, entertains and gives them something they can learn, use or share with others.
Add captivating visuals
Compelling photos, instructional diagrams and relevant illustrations should all be part of your blog's makeup. Visuals instantly catch the eye, pique interest and draw visitors to your site. They are definitely one of the components that qualify content as valuable and enhance your content marketing plan.
Make it sharable
Every notice all the little buttons above or below blog posts that urge readers to share the posts on Facebook or post them on Twitter and Pinterest? You want them. Such plug-ins are available online and they make valuable blog marketing tools. Word-of-mouth is one of the top ways to gain awareness for your brand, and making it easy to share your posts is one of the top ways to launch it.
Encourage comments
A comment section under each post is another must, making it easy for people to engage, connect and share their own ideas on the topic at hand. Encourage their commenting even further by ending posts with a question or call-to-action to share their thoughts.
Encourage subscriptions
Making it obvious and easy for people to subscribe to your blog is another way to build up your regular readership. A plug-in can again come to the rescue, as can a link to your subscription sign-up page.
Get regular
While running an effective blog is not difficult, it does require commitment. That commitment is an ongoing one that entails producing and posting a steady stream of compelling and informative content. Whether you plan to post once a day, twice a week or three times on Monday and Wednesday, you want to keep fueling that stream of content to keep your readers informed, entertained and, most importantly, coming back.