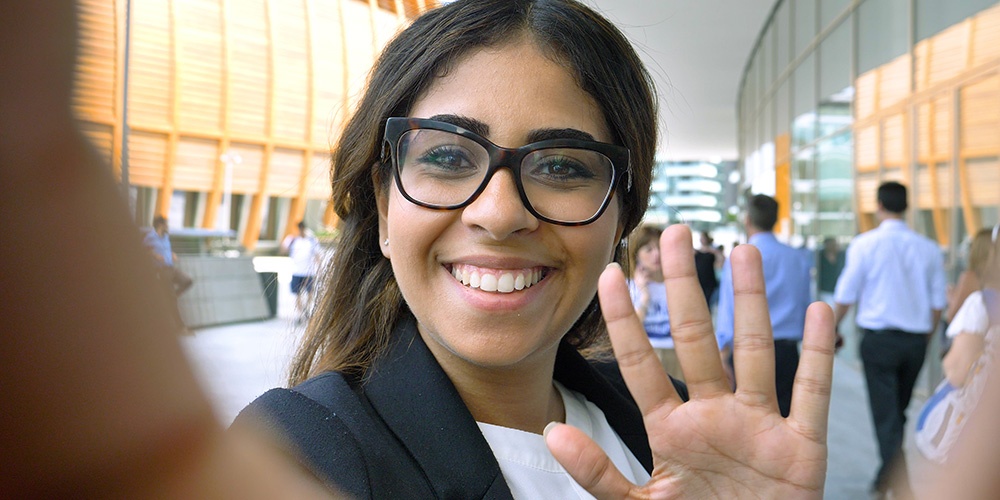 5 Ways Your Association should be Using Video to Engage Members
Video is an increasingly useful resource for every organization working to connect with people. It can be a great tool for further engaging your members. Adding video to the ways you already engage with members – methods like email, social media, print and your website – can help attract and engage members.
Here are five ways your association can use video:
1) Education and tutorials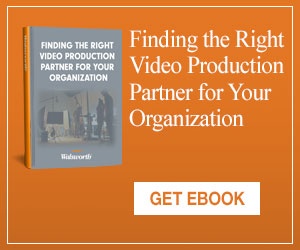 People remember only 20 percent of what they hear and 30 percent of what they see, but they retain 70 percent of what they both see and hear. Video offers a great opportunity for instructional content. One good example is the American Society of Safety Professionals. The association offers online courses for skills pertinent to the industry and provides certificates of completion.
There's also the potential to attract new members. People search online for information. If a potential member searches and finds your video, you'll seem like more of a leader or expert in your field. The American Sailing Association uses video in its online course aimed specifically at beginners. The people who take the course likely aren't yet members, but have an interest. Where do you think they'll turn if they decide to take up sailing as a hobby?
2) Get to know the association
Explain the benefits of membership. Members may not be using their membership to its full advantage. The International Facility Management Association put together a flashy, three-minute video on the benefits of membership.
People love to see real humans. You can profile employees or members of your association. It doesn't even need to be promotional. Keep the focus on that member's life and don't worry about talking up your association.
Video can even be used to provide more transparency during meetings. If you want to film it and make it available to members, go ahead. Just make sure there's no sensitive information being shared.
Best Friends Animal Society uses their YouTube channel to give behind-the-scenes looks at their animal sanctuary operations, from an overview of what they do to a look at "dogtown."
3) Grab their attention
Testimonials are a great way to get members engaged. Lisa Itel explained why she's a member of the National Tour Association. The American Pharmacists Association had a group discuss the benefits they've gained from being members. Yes, both these associations could have had employees extol the virtues of membership, but hearing a testimonial from actual members carries more impact.
Share advice. The American Heart Association does a great job of using video. Granted, they're a huge association with wide support, but there are still lessons to be gained. Most associations won't be able to get Queen Latifah to discuss issues related to their mission, but creating advice videos, like AHA's healthy living tips and heart-healthy recipes, is doable for most associations.
Respond to big events. When something big in the world happens, that will affect a large portion of your membership, a video of association executives responding may make more impact than a written statement.
4) Event promotion
Let members know what they're missing when they skip out on events.
Live events are more interesting while they're actually happening. Live streaming – through social media or otherwise – should be considered. If that's not the right solution for your association, think about how quickly you'd like to share what's happening. Perhaps social media feeds are right. Perhaps the better solution is to prepare brief videos and share them as quickly as possible.
You can also capture video during the event, then package a recap to share once it's over. This will give attendees something to look back on, while giving those who skipped out an idea of why they should attend the next event. The National Alternative Education Association did a great job of incorporating video into its 2017 Conference in Dallas – including a recap video featuring snippets of speakers, highlights from the conference itself and clips from attendees.
5) Have others submit videos
A campaign encouraging others to submit videos relevant to your association plays double duty: it gets the word out about your association, and members who participate are actively engaging.
You could create a competition. The American Medical Association has a competition for its college chapters, which are encouraged to create and submit recruitment videos. Not only are they engaging members, AMA also gets video explaining why membership is great!
Sharing can be done by YouTube uploads or social media posts. A unique social media hashtag creates an easy way for people to share. Think about what you want people to submit.
Association events are a great time to encourage members to submit their own video. You can even share some of those videos on the association website or social media accounts while the event is ongoing. The American Health Information Association encouraged attendees at its 2017 convention to share photos and videos from the convention floor using #AHIMAcon17.
If you have a cause you'd like to draw attention to, encouraging video submissions from anyone who cares – member or not – may pay off. It would have been difficult to predict the enormous success of the Ice Bucket Challenge, but not everyone will be that lucky. However, a unique, catchy, easy-to-share idea is key for associations who plan to go this route.
Your association may choose a "homegrown" approach to video and produce them in-house, or you may opt for the benefits of a video production partner.
Find the right home for the videos you create. Whether that's your website, app or elsewhere, think about whom you want to see it. It should be as accessible as possible for its intended. Some videos may be best kept where only members can watch. For those with a wider intended audience, they could be posted to the front page of your website and splashed across all social media channels.