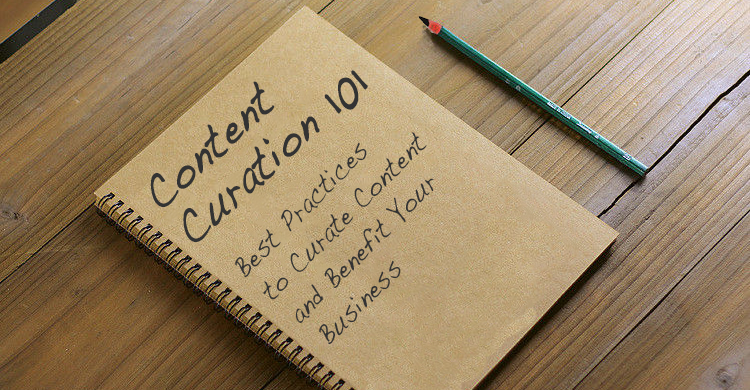 Best Practices to Curate Content to Benefit Your Business
An engaged audience translates into brand awareness and sales, but many companies struggle to create the effective blog content and timely social media postings needed to achieve this goal.
Curated content is a powerful tool to attract customers and enhance loyalty if the process is well managed. A mix of self-generated and curated content keeps your audience engaged and saves you time. Utilize these curation practices to best position your organization as the go-to website and source for your industry.
Know your Target Audience
Do people read your blogs for entertainment, education, world perspective or other reasons? Often it is a mix but many organizations have clientele that want to be informed on the latest trends or industry issues. Once you understand what your audience wants you can curate with intent. Select themes that address various aspects of your audiences' interests and find quality, relevant content to share.
Most curated content should follow your themes but don't be shy about throwing in a current events, sports or lifestyle piece that will intrigue and inform your audience.
Identify Excellent Sources
Through source selection you can establish yourself as the curator of fascinating information that is usually overlooked by other sites. Be bold and search beyond the obvious sources that provide content that is frequently reposted. Instead, find sites with information that is of interest to your audience 10 to 20 percent of the time to find new and engaging pieces.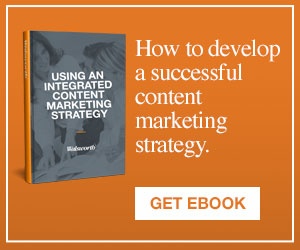 When you find sources you love, don't overshare. Spread out how often you use them to keep their ideas fresh for your audience. By curating quality pieces from these unexpected sources, you will be the site that brings a new perspective to the conversation, which builds your brand awareness.
Link to the Originator
Curate your content from its originator rather than reposting of someone else's repost. This gives your site a higher degree of authority and helps position you as an expert. Always give credit to the originator and this can be as simple as "via@twitterhandle" or an imbedded link. These can be attention grabbers that also encourage the source to curate your content as well.
Frame the Content
Don't simply repost the curated content. Instead, make changes that help your audience understand why you value the information, and why they should, too. You can frame the content by changing the title, adding graphics or images, including an introduction or utilizing key portions of the content to make a point within your own piece.
The goal is to use the quality content without merely linking to it or copying it. Why? You can improve the content and optimize keywords to increase shares and SEO rankings. Your efforts can also transform content to be easily shared on other social media sites. For example, upgrading the images can create opportunities for Pinterest shares. Sometimes framed content goes from blah to trending and you can help give someone else's post the attention it deserves, and they may reciprocate.
Ride the Social Media Wave
Be aware of the latest stories or trends that your target audience is paying attention to and capitalize on them. Yes, you want to provide quality content but that doesn't mean you should ignore trending hashtags or topics. The two aren't mutually exclusive and if you curate undervalued, quality content, you can bring a new perspective to the topic and become big part of the conversation. This effort will reward you with increased brand awareness and improved SEO rankings.
Integrate Your Social Media Processes
While you are working with multiple social media platforms, utilize them in tandem to get the best outcome from your curating efforts. Tweet or post about your latest blog. If you are retweeting someone else's content, be sure to frame it and then mention it on your Facebook page. Coordinate your process with a consistent message that is not an exact copy of the content to create interest and avoid being penalized for repetitive information.
Imbed, Imbed, Imbed
Many platforms such as Facebook, Instagram and YouTube make it easy to imbed curated content into your own work. This framing process benefits both you and the originator. When using images or visuals, you will also want to imbed meta keyword descriptions to boost your SEO rankings.
Find a Balance
Utilizing curated information is a great way to add new content to your postings without creating original pieces, but you need to balance this convenience with your own voice. Your brand starts and ends with you so you should continue to produce original quality content in addition to the curated pieces. Use curated content to support your brand, not replace it.
Bottom Line
Quality content is critical to capturing your target audience and building your brand, but it doesn't all have to be original. Curated content from unique sources can help establish your organization as one that brings a new perspective or expertise to the conversation, and can also save you time while increasing your SEO rankings.