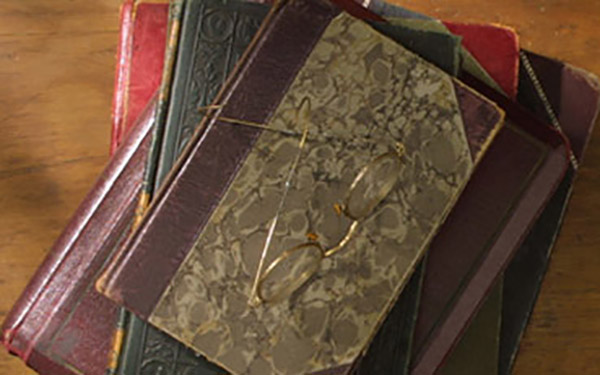 Capturing History in Print
The Walsworth History Division has been helping historical and genealogy societies, police and fire departments, churches, and businesses as well as individuals capture their history in print. We work one-on-one with each customer to guide them through the process of gathering the history and photos, organizing the material for production, and then designing their book to fit their individual needs.
Once the manuscript is complete, we create 15 to 20 sample design pages for their approval. We will design the opening pages, and a couple of sections. We want the customer to have as much input in the designing of the book as they like.
Once a customer approves these pages, the design concept will be used to finish the remainder of the pages. We usually show two complete sets of proofs before printing, more if needed.
We also offer promotional brochures for every book we do. We want to be active in a presale campaign as early as six months before printing. This gives the customer time to raise funds by preselling books and gives them a range of how many books to order.
The brochure usually prints in the same method as the book to give a resemblance to the finished product. We have various funding methods for larger police and fire departments that can leave the customer with no risk or funding obligation.
To summarize Walsworth History's capabilities:
Provide assistance with the format and content of the book
Produce a promotional brochure to help promote and presell the books
Design a cover from a customer's rough sketch
Writing services are available if needed
Design pages working from a customer-supplied manuscript on disk
Scan and enhance all photos to achieve the best print quality
Provide ample proofing time before book printing
Print and deliver a book that will exceed your expectations
For more information about capturing history in print, please visit www.walsworthhistorybooks.com or call Dennis Paalhar at 800-369-2646, ext. 3313. I'll be happy to provide you with a customized quote for a book project or answer any questions.