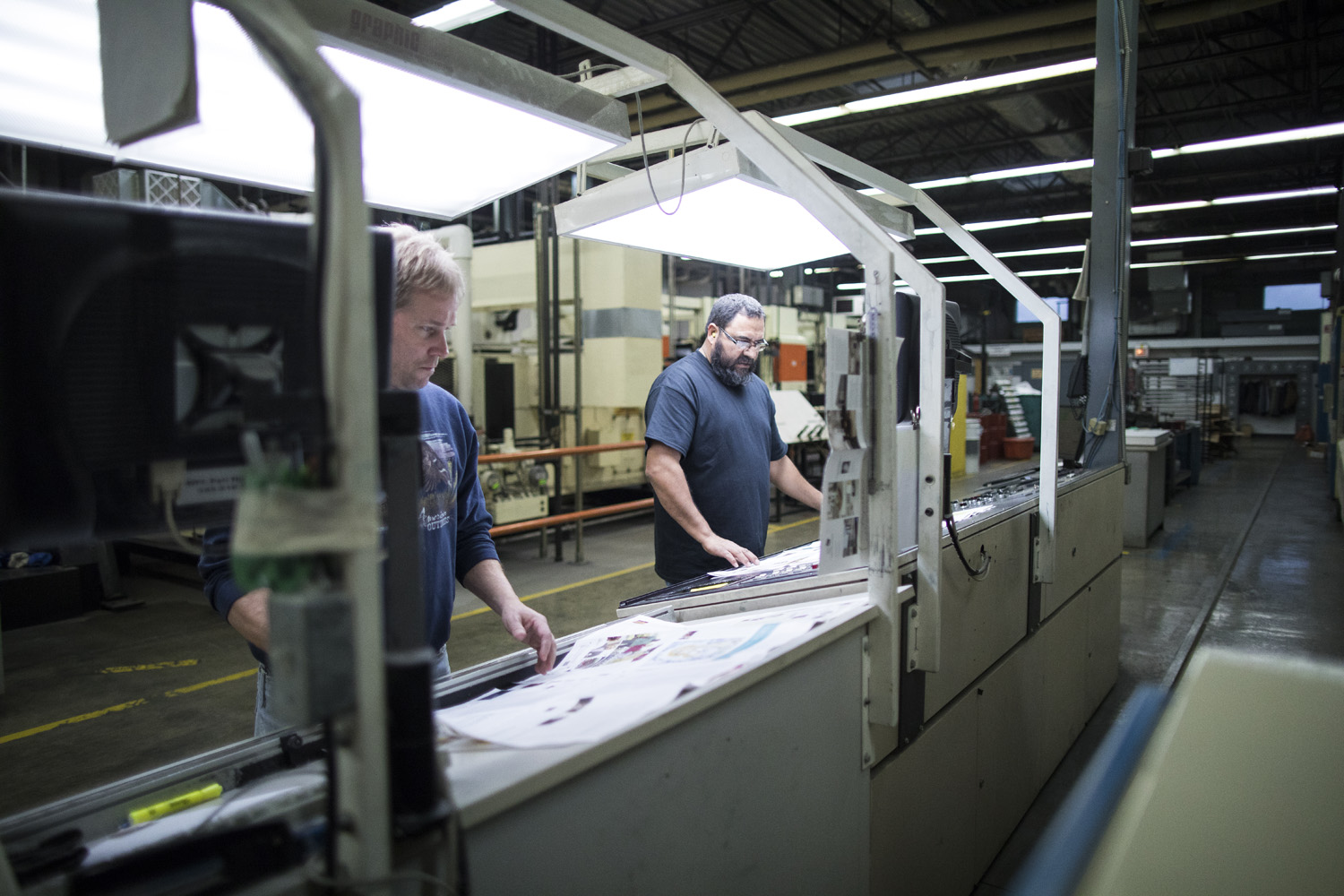 Communication Creates Prepress Perfection
Perfection is the goal for every print publication. But when it comes to catalogs, where a single error can mean lost sales, perfection is paramount.
Catalogs are sales documents at their core. Their content must not only be flawless, but also engaging and easily navigable.
Given these needs, your printer should play an integral role throughout the prepress process to ensure a final product that meets all customer needs.
From design consultation to precise pre-flighting and proofreading, a good commercial printer should work closely with the customer to not only perfect the product, but also to find ways to improve it.
This relationship is most important throughout the prepress process. A successful prepress process — and by extension, project as a whole — requires excellent communication.
Oftentimes, prepress problems stem from communication issues; the press operators not communicating with the customer service representative and prepress team, or the sales or customer representative not productively engaging with the customer. That's where small issues can snowball into larger complications that increase costs and turn time.
Whether we've worked with a customer for two months or two decades, our prepress and customer service teams communicate effectively with our customers to ensure a perfect product. Our experienced Customer Service Representatives and Technical Support Teams work hard to ensure that customer designs translate well to our equipment. They also have the expertise and capability to optimize that design. Altogether, your team at Walsworth does whatever it takes to ensure your print product is perfect.
Walsworth Is Worth It for Steiner Tractor Parts
Steiner Tractor Parts is a vintage parts manufacturer for a number of brands. The Lennon, Michigan-based company manufactures and distributes more than 6,000 parts for nearly a dozen different tractor brands. The parts cover everything from grill plates and engine parts to taillights and hitches.
With so many unique products for nearly a dozen different brands, the 752-page catalog is more akin to a series of catalogs. Each section had to be distinct yet contribute to a cohesive project. To solve this, Walsworth added a color-coded thumbedge to differentiate between each brand. Other highlights of the project include inserts, three-hole drilling and shrink wrapping.
Thanks to a strong, trusting relationship, Walsworth is able to turn out successful catalogs for Steiner Tractor Parts, year after year.
"Each year Walsworth manufactures our catalog without a glitch. I have the utmost confidence after I supply the files that the catalog moves through production, binding and mailing smoothly and on time," said Andrew Wilberding, Advertising Manager, Steiner Tractor Parts.
Even though Steiner Tractor Parts has been a Walsworth customer for over a dozen years, our customer service and technical support teams are in constant contact with them to ensure a successful project and monthly fulfillments. The relationship is longstanding and strong. But its foundation is trust and communication.
"Walsworth values the customer service experience. I personally experience this during our catalog production and throughout the year from storage to bulk mails," Andrew said. "I'd like to highlight Terri Bornick and Lisa Kamphius especially. They are knowledgeable and hardworking. They not only take interest in Steiner's professional successes, but also the personal ones. It's very rare if they don't ask about my colleagues or family. I have enjoyed getting to know them through the years and appreciate their involvement in all of Steiner Tractor Parts' print projects."
Take it from us — printing can be a complicated process from prepress to packaging. You need a print partner that has a dedicated team of strong communicators looking out for your interests.
#PrintWithWalsworth
This blog post is part of our "Worth It" series, outlining what we believe publisher relationships can and should be with their commercial printer. This series uses real-life success stories to highlight how commercial printers can overcome the common issues customers face.