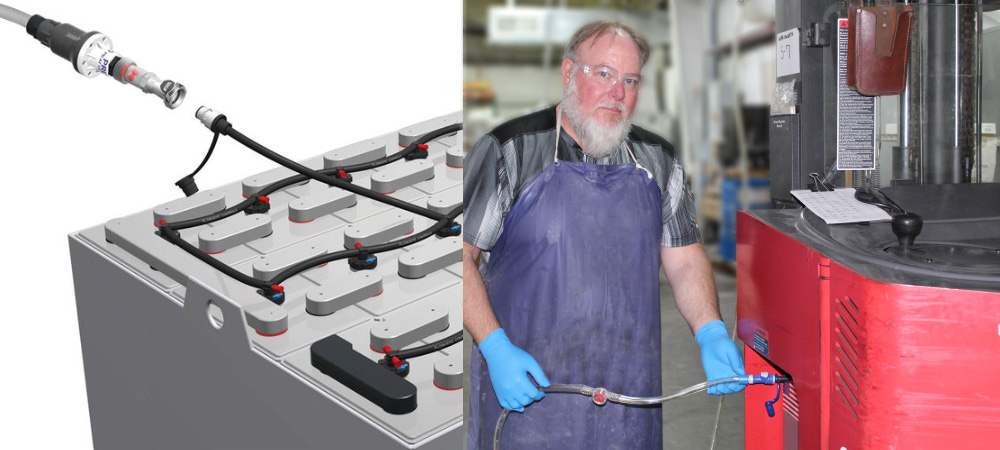 Employee Initiative Results In Safety Improvement
"Huh. There must be a better way." You've probably thought that before.
Walsworth employee Todd Wilson thought that after a strap snapped during a common maintenance process for the electric forklifts his department relies upon to do their job.
Thankfully, Wilson was wearing proper safety equipment and wasn't injured, but the event motivated him to search for solutions.
Wilson, a veteran employee who has been with Walsworth more than 30 years, works in Walsworth's bundled storage department. Walsworth's yearbook customers submit their books in sections throughout the school year. Sections are printed and stored in scan-coded bundles. And once the entire book has been submitted and printed, the scan codes are used to retrieve the correct bundles out of storage and bind the sections together into a complete book. It's an important part of Walsworth's manufacturing workflow for yearbook customers.
The bundled storage department utilizes battery-powered forklifts to store and retrieve the scan-coded bundles on tall racks. Because the bundles are heavy and the racks are tall, the batteries in the department's forklifts are quite large, often more than 400 pounds each, in order to supply enough power to do the job. And, the batteries have to be serviced each month to ensure their water levels are correct.
The heavy batteries had to be removed from the forklift, requiring a winch and lifting strap, just to make sure a battery has correct water levels for proper charging and use.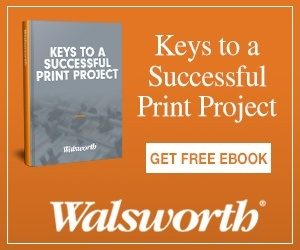 This labor intensive and time consuming process would often take two or three employees around two hours to complete the task for each forklift battery.
Wilson had always wanted to find a simpler way to complete the task, but after a strap broke while removing a battery, his interest in a better and safer process increased significantly.
On his own time and with his own resources, Wilson decided to search for solutions to the problem and was able to find a battery watering kit that looked like it might do the job. Once installed, the kit enabled proper filling of battery water cells without having to remove the battery from the forklift.
This inexpensive solution not only reduced safety issues significantly, it also made the process faster and more efficient. What had been a task requiring multiple employees two hours per battery, now requires only 10 minutes for one employee. As a side benefit, the system also purports to extend battery life by 25 percent.
Don Walsworth, President, has communicated that safety is a core company value. Rather than being an initiative, safety has become part of the Walsworth culture.
Todd Wilson's initiative to find a better and safer way to complete everyday maintenance is evidence that Walsworth's culture of safety is thriving. Thanks, Todd!