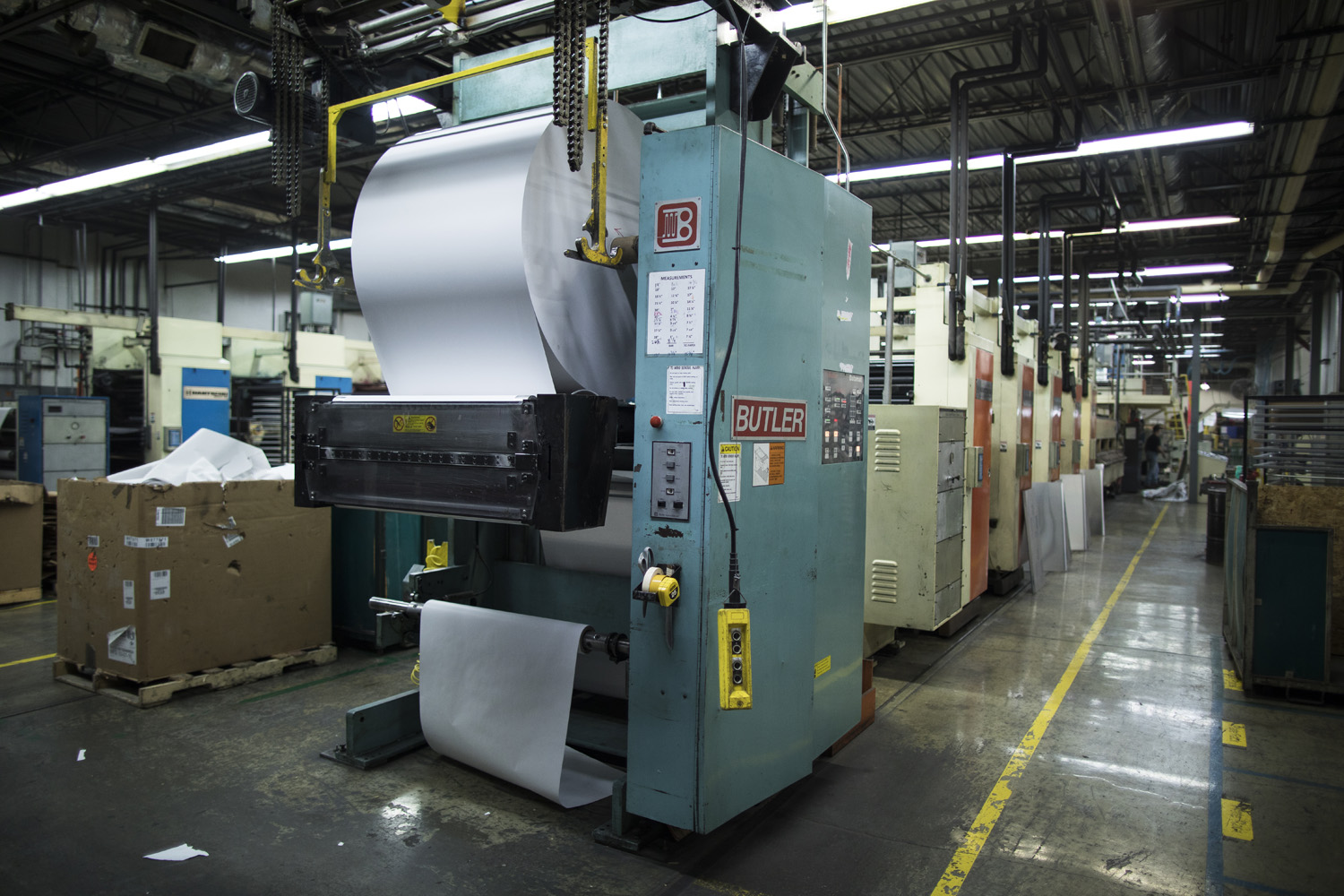 Finding a Book Printer that Matches Your Mindset
Book publishers often view printers in terms of capacity. If the press has the right availability at the right time, there's potential for partnership.
Capacity and capability are the foremost factors when it comes to choosing a print partner. After all, the relationship between printer and publisher is about creating a successful print product. At the same time, a strong relationship can actually lead to more effective print and digital solutions. This requires a printer that has a dedicated customer service team working closely with customers to create personalized solutions.
In short, it's crucial to be on the same page as your printer.
A print partner that has a strong relationship with its customers can find ways to create value for them both within and outside of paper and ink.
While capacity and capability are understandably important, these days your choice in printer should be about more than just these elements. It should be about a partnership and finding a printer that not only creates high-quality products, but one that is actively seeking ways to better serve your needs.
From digital storefronts to fulfillment and distribution solutions, printers can provide value beyond just products. At the same time, it's important to remember that these printing experts are just that — experts. Printers should play an active role in connecting you with your audience and ensuring your print products meet their needs.
At Walsworth, we're large enough to provide the necessary capacity and capability, yet small enough to still offer personalized service. We believe in putting people first and know that establishing strong relationships with our customers helps us create additional value for customers.
Walsworth's Worth it for Geiger and The Farmers' Almanac
Geiger produces The Farmers' Almanac, a 200-year-old publication that covers everything from long range weather forecasts and astronomical data to human interest content. They produce numerous almanacs in various formats and bindings. These versions require different distribution schedules to numerous destinations throughout the year, sometimes on tight schedules. In short, a logistical challenge.
Given their unique needs, they required a commercial printer that had the flexibility to create all their products on a tight turnaround, as well as handle the logistics surrounding distribution and fulfillment. They were also looking for a good cultural fit, an organization that not only aligned with their values but also understood their needs and worked hard to meet them.
"When we first looked for printers, Walsworth stood out as a company that cared for its customers and employees. They really reminded us of our company," said Sandi Duncan, Managing Editor of the Farmers' Almanac.
A strong relationship and effective communication can help us create value for our customers. Our Customer Service Representatives ensure projects seamlessly progress through the entire printing process. But they also work to find ways to create better solutions that meet the needs of our customers.
"As our brand evolved, Walsworth's services evolved with us. They have helped us meet growing demands in the newsstand, print industry," Sandi added. "Their printing abilities are fantastic, but part of why we enjoy working with Walsworth is their dedicated employees who provide personalized, attentive service."
Over two decades ago, Geiger chose Walsworth for its printing needs. Over that span, the strong relationship, fortified by meeting their evolving needs through flexible printing and mailing, has created a long-lasting relationship. The personalized attention given to the Farmers' Almanac has helped them grow and evolve from an annual publication to one with seasonal and promotional editions with custom printed colors.
#PrintWithWalsworth
This blog post is part of our "Worth It" series, outlining what we believe publisher relationships can and should be with their commercial printer. This series uses real-life success stories to highlight how commercial printers can overcome the common issues customers face.